Pictures of Pregnant Meghan Markle and Her Growing Baby Bump as Duchess Nears Third Trimester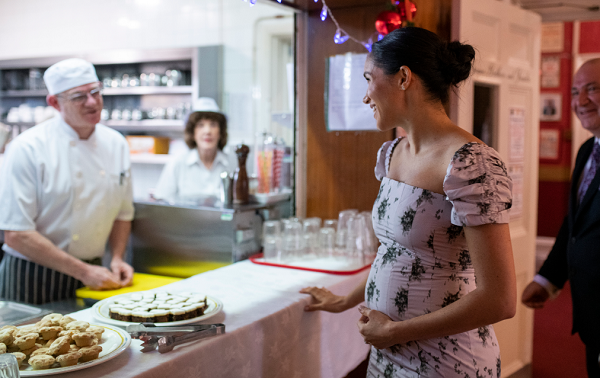 Meghan Markle made one of her last public appearances before the holidays on Tuesday. The former Suits star visited actors at London's Brinsworth House, a nursing and care facility for elderly British entertainers organized by the Royal Variety Charity.
As fans may recall, Markle and her husband, Prince Harry, recently attended the charity's annual Royal Variety Performance in November. The charity aims to assist former British entertainers who are suffering due to old age, health complications or financial hardship.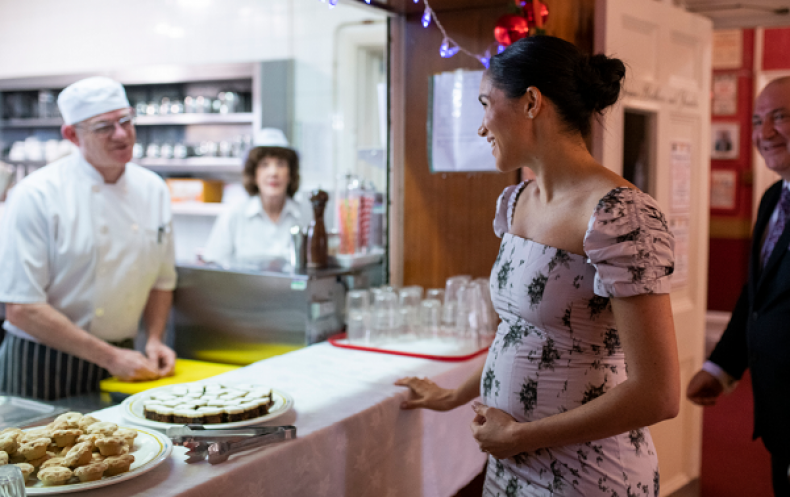 Markle was solo at Tuesday's engagement. The Duchess of Sussex's growing baby bump was in full view for Brinsworth House residents to see. The effects of pregnancy—like her glowing skin and burgeoning belly—are more visible than ever. The new royal, who is expecting her first child with Harry, will soon enter her third trimester.
Although the couple's due date has not been released, Kensington Palace confirmed the newest addition to the family is expected to arrive sometime in the spring of 2019.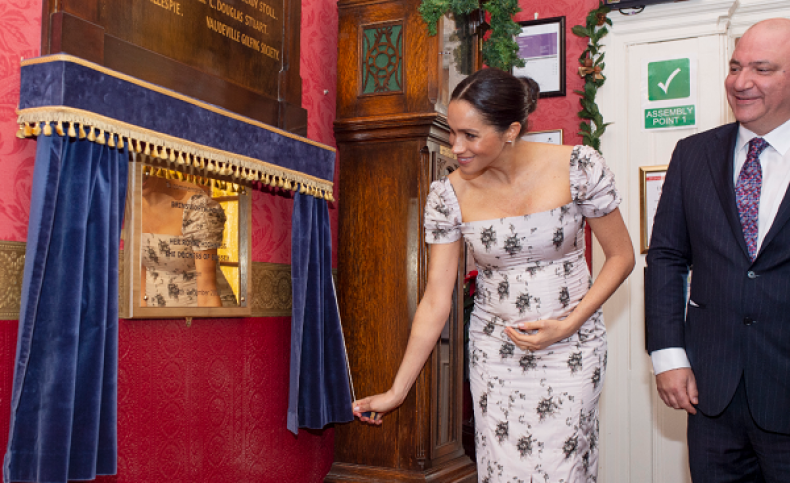 Markle showed off her baby bump with grace while speaking with residents at Brinsworth House, located in the Twickenham area of southwest London. She donned a fitted white dress with a grey floral pattern by Brock Collection. She paired the dress with a warm, long grey coat and heels.
In addition to taking a tour of the facility, Markle got a chance to bond with residents while participating in craft-making activities. When asked how she was doing by a resident, Markle candidly touched her stomach and replied, "Very good. Very pregnant."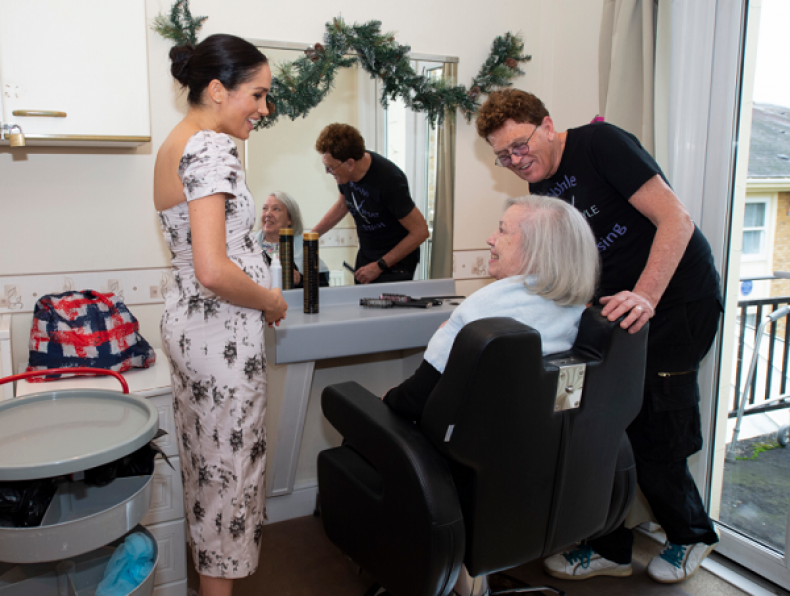 The event was likely the last public engagement the duchess will make before taking off for Christmas. Markle and Harry are expected to spend the holidays with the rest of the royal family at Sandringham where Queen Elizabeth II regularly spends Christmas.
The holiday festivities will start with an annual lunch party at Buckingham Palace in the days before Christmas. The queen will travel to Sandringham immediately following by train while the rest of the royal family, including Prince William, Kate Middleton and their three children, will join Elizabeth at the countryside estate on Christmas Eve.
Pictures of Pregnant Meghan Markle and Her Growing Baby Bump as Duchess Nears Third Trimester | Culture