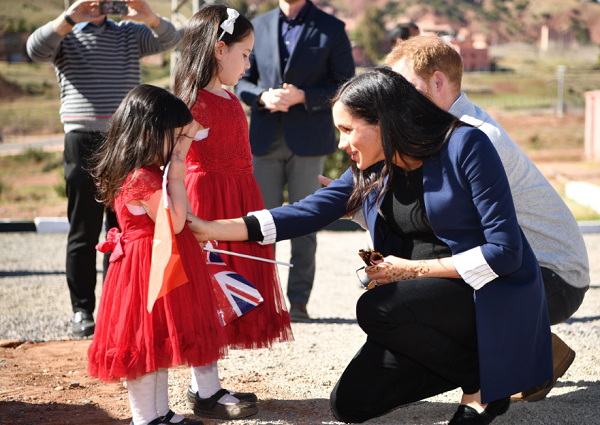 Prince Harry and Meghan Markle couldn't get enough of two little girls who waited to greet the royal couple during their tour of Morocco.
The Duke and Duchess of Sussex arrived in Morocco for a three-day tour on Saturday, marking their first trip to the North African nation and likely the last of their international travels before Markle gives birth to the couple's first child. Markle and Harry are guests of King Mohammed VI during their trip, during which the pair will promote gender quality and women empowerment.
On par with the tour's theme, Markle and Harry visited Education for All boarding house, a girl's school in the Atlas Mountains that additionally serves as a cookery school for underprivileged kids, on Sunday. Later that same day, they spent time meeting with students at the Lycée Qualifiant Secondary School in Asni. Before the couple entered the school, though, two young sisters caught the duchess' attention, with Markle and Harry pausing to greet the small children.
Clare Minejam brought her daughters — 5-year-old Rania and 2-year-old Rayhana — to see the royal couple during their visit in Morocco, People reported. The Irish mother, whose husband is from Morocco, said her daughters knew exactly who Markle and her husband were.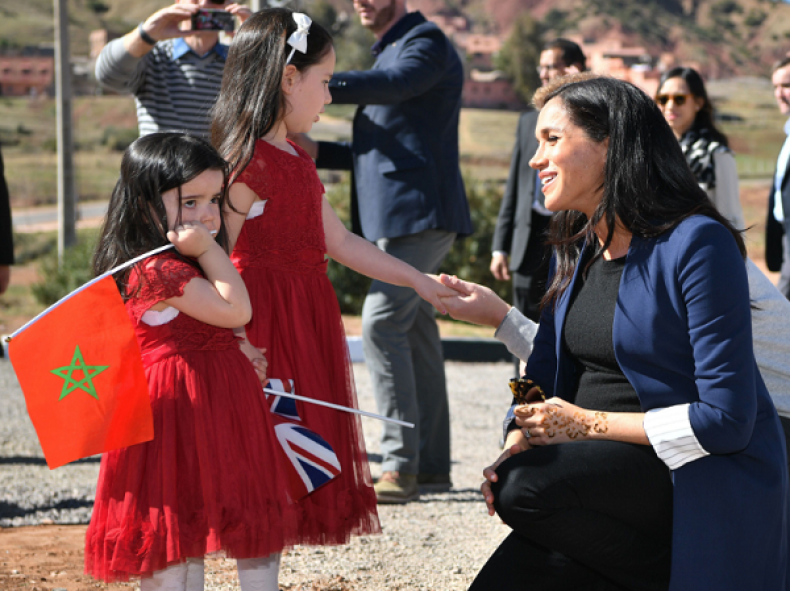 "Most Moroccans know who they are — it's a Facebook world and people watched the wedding," Minejam said.
The girls wore red party dresses that matched the British and Moroccan flags they were waving. Markle appeared to be a fan of the girls' attire and went to speak to them. Minejam told People the duchess said, "Hi girls, so cute! What are your names?"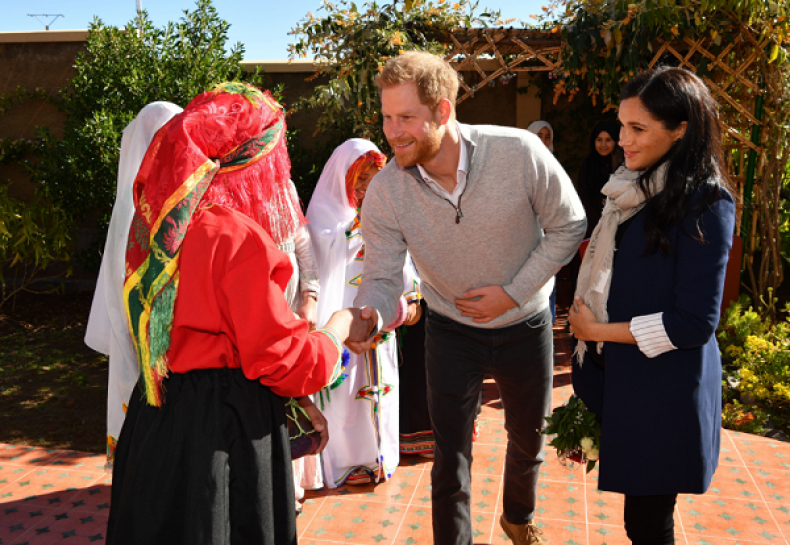 Markle also showed the little girls her new henna tattoo, which she received during her earlier appearance at the Education for All boarding house. Markle got the henna tattooed of flowers on her hand to commemorate her seventh month of pregnancy and for good luck.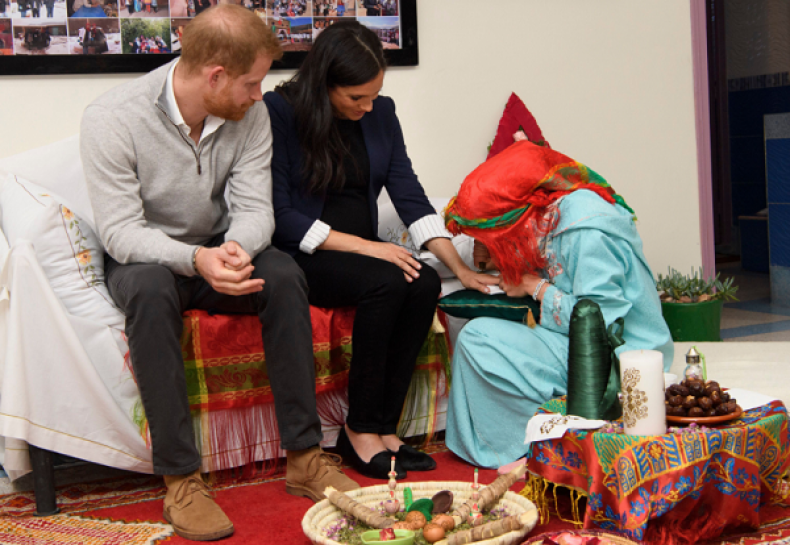 Although no due date for the couple's first child has been revealed, the new royal baby is expected to arrive sometime in April or early May. Just ahead of their Morocco trip, Markle was in New York City where she celebrated her baby shower with friends.