Meghan Markle and Prince Harry saw police called to their new house nine times since they moved in last summer.
Those incidents came on top of five calls to the LAPD to report drone sightings in May, 2020, giving a total of at least 14.
The Duke and Duchess of Sussex moved to their $14.7m Montecito mansion from Los Angeles in July—and there were four callouts in their first month, according to a freedom of information request by the Press Association newswire.
One was described as a phone request while three were alarm activations.
The initial flurry came before the first press reports, in August, that they had moved to Santa Barbara County.
In August and in November there were callouts described as a "misc priority incdnt" by the Santa Barbara County Sheriff's Office, taking the total to six by that point.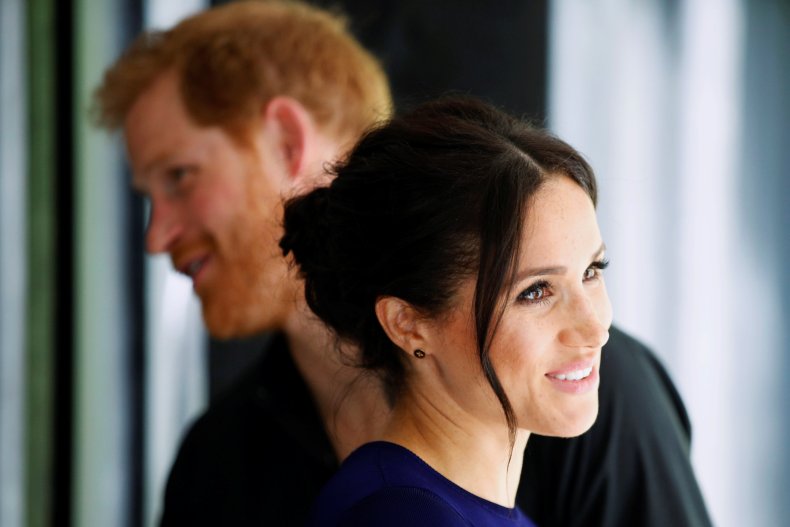 Then on Christmas Eve police were called again, this time at 4.13pm, to reports of a trespasser.
A call out on Boxing Day at 2.54pm was listed under "property crimes" and the final incident was an alarm activation at 2.21am, on February 16, PA reported.
The Boxing Day call led to the arrest of Nickolas Brooks, 37, who told The Sun newspaper he drove all the way from his home in Ohio, 2,300 miles away.
He said: "It was a foggy period of my life. I didn't even know where I was. I think I was high at the time.
"I don't know why I went to their place, that's kind of where I ended up. I drove across the country—I know it's crazy.
"I've been told to stay away and that I'm never allowed back there but I don't have to appear in court. I was in jail for a night and they told me to stay away in future."
The Sheriff's office confirmed he was booked into jail on a misdemeanor trespassing charge and then released, the newspaper reported.
Prince Harry told Oprah Winfrey of his fears over his and Meghan's safety after his taxpayer funded security was removed during their bombshell CBS tell-all.
He said: "Their justification was a change in status, to which I pushed back and said, is there a change in threat or risk?"
He added: "From my perspective all I needed was enough money to be able to pay for security, to keep my family safe."
The duke described how their decision to move from Canada to Los Angeles came after they were told their taxpayer funded Metropolitan Police protection team would be withdrawn.
However, U.S. police incidents began before they even bought their Montecito mansion, which they moved into in July.
After relocating in April, they initially stayed at Tyler Perry's mansion in Los Angeles with their location quickly leaked to the media.
The couple then faced a series of drone sightings at the property, with five calls to police during May 2020, the Daily Beast reported.
They took place on May 9th, 19th, 20th, 21st, and 25th, with one LAPD report quoted by the Daily Beast stating: "Unknown suspects were flying a drone in the area and they were last seen on Coldwater Canyon."