Meghan Markle and Prince Harry Biography on Snobbery, Racism and the Royals
A Meghan Markle and Prince Harry biography has revealed warring royal households, accusations of snobbery and intimate details of the way the couple fell in love.
Finding Freedom was rumoured to have had significant input from the Duke and Duchess of Sussex, though their spokesperson denies they contributed to it.
It is out in August but has been serialized in The Times and Sunday Times, with a flurry of dramatic claims about life behind palace walls.
Authors Omid Scobie and Carolyn Durand reveal the two words Prince William used to describe Meghan which infuriated Harry, and Queen Elizabeth II's devastation at the way the couple quit royal duties.
From interviews with friends, they have pieced together direct quotes from both Meghan and Harry, describing the intimate moments of their first dates and feelings about other royals.
Here are some of the key revelations.
Social media racism
After Meghan and Harry's relationship was revealed in 2016 by British tabloid the Sunday Express, a frenzy of media coverage blew up around her.
And the effect was not solely positive, with the book claiming comments on his new girlfriend's social media were his first "introduction to the ugliness of racism."
The book reads: "When their relationship was revealed, some took to Meghan's Twitter and Instagram accounts to express racist feelings that were anything but subtle, including calling her the n-word or a "mutt."
"Members of the royal family had dated and married commoners, but no senior royal member, apart from Princess Diana post-divorce, had ever publicly dated anyone who was not white. This was a first. Harry was incandescent with rage."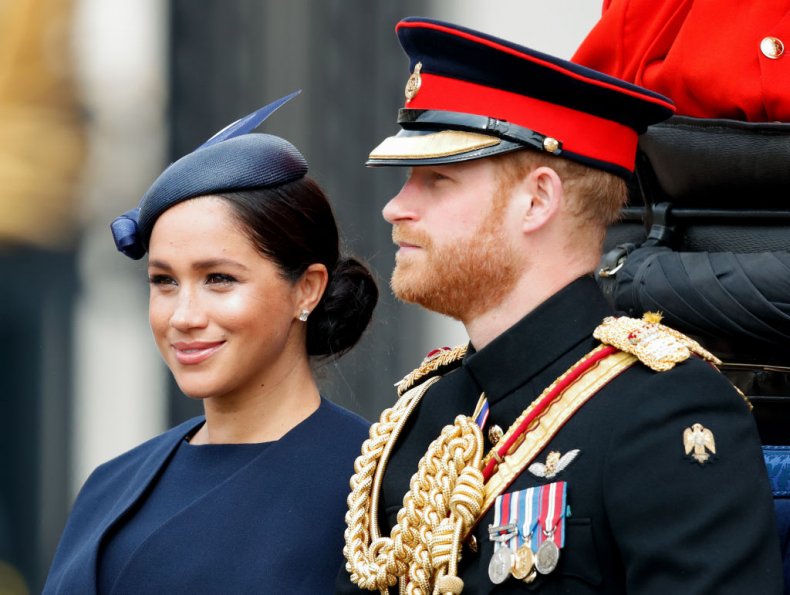 The prince was so shocked by what he saw that he began to suspect racism might exist closer to home as well.
The authors write: "When some questioned his new relationship, and whether she was suitable, he would wonder, 'Is this about race? Is it snobbery?'
"An old friend of Harry's spent an afternoon gossiping about Meghan, making disparaging remarks about her Hollywood background. Word got back to Harry, and the prince immediately cut him off."
A rift between brothers
Prince Harry also fell out with Prince William in the heady early days of his relationship with Meghan after his older brother warned him to slow down.
Sources told the authors how the Duke of Cambridge said: "Don't feel you need to rush this. Take as much time as you need to get to know this girl."
The book adds: "In those last two words, 'this girl,' Harry heard the tone of snobbishness that was anathema to his approach to the world.
"During his 10-year career in the military, outside the royal bubble, he had learnt not to make snap judgments about people based on their accent, education, ethnicity, class or profession."
At the time, Harry's new love had made him so happy he was "practically skipping" but William had only met Meghan a few times.
A source told the authors: "After all, these are two brothers that have spent their whole lives with people trying to take advantage of them.
"They've both developed a radar to detect that type of person, but as William didn't know a whole lot about Meghan, he wanted to make sure Harry wasn't blindsided by lust."
However, the book claims at least two other family members "voiced concerns" over the pace of the relationship.
Palace gossip also drifted back to the prince with one royal telling an aide: "She comes with a lot of baggage."
The authors claim a senior royal referred to Meghan as "Harry's showgirl" and a "high-ranking courtier" told a colleague: "There's just something about her I don't trust."
Kate and Meghan "not the best of friends"
The book denies claims of a rumored rift between Meghan and sister-in-law Kate Middleton, stating: "The truth was that Meghan and Kate just didn't know each other that well."
The authors admit the duchesses were "not the best of friends" and Meghan had hoped her future sister-in-law would help her find her feet on first entering royal life.
However, the two women never struck up a close bond and the book cites one early example when they were both on their way out to go shopping on the same street in Kensington. Kate took her own car, leaving Meghan to make her own way separately.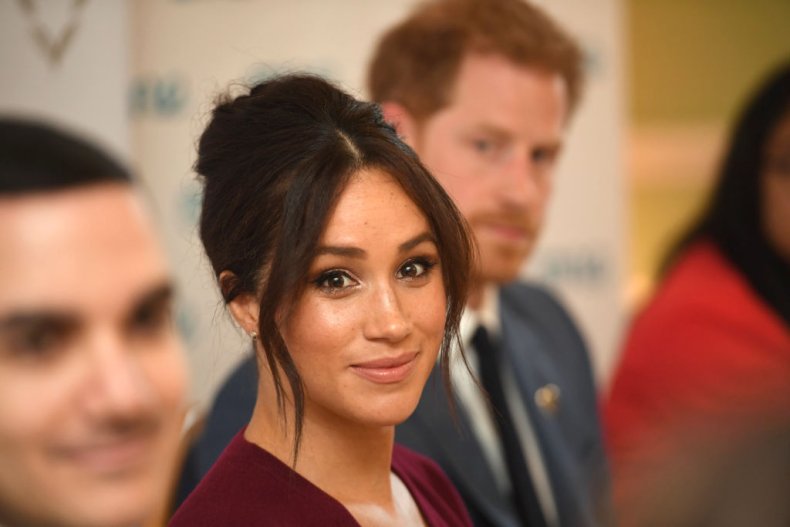 However, the book also denies a famous claim, that Meghan made Kate cry at a bridesmaid's dress fitting.
It reads: "Some of the children weren't cooperating, and there was a lot going on. Everyone tried to help where they could, but it's never easy with kids at fittings. There were no tears from anyone.
"And in the end, the fitting was fine. Kate and Meghan were both a little stressed but professional in the room, and there were other people there."
The whirlwind romance
Finding Freedom describes the couple's first date at Dean Street Townhouse, owned by the Soho House Group.
Prince Harry, the authors say, was nervous and quickly realized he was going to need to do more than smile at Meghan to win her over.
However, once the date settled down it was not long before they were head over heels.
A friend told the authors: "Almost immediately they were almost obsessed with each other. It was as if Harry was in a trance."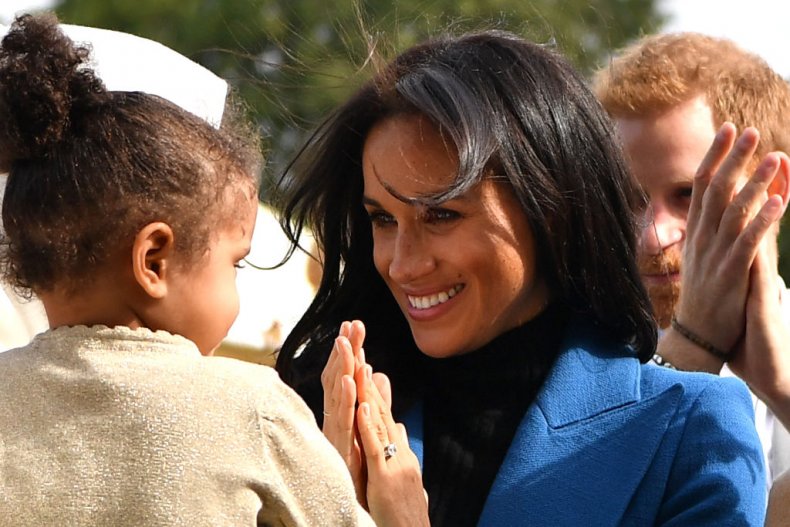 Meghan reportedly told one of her girlfriends: "Do I sound crazy when I say this could have legs?"
The pair went back for dinner the next night, being smuggled through a back entrance by staff, and things went well again.
Meghan also left a secret message for her new flame on her Instagram account, a "Kiss Me" Love Hearts candy alongside the caption: 'Lovehearts in #London.'"
The next night she visited him at Kensington Palace and six weeks later he announced he wanted to take her away on holiday.
That summer they flew to Botswana and stayed in $1,957-a-night deluxe tents on the Okavango Delta.
A friend told the authors: "She came back smiling and just completely spellbound."
Meghan told the friend: "I've never felt that safe, that close to someone in such a short amount of time."
Megxit and a "devastated" queen
Finding Freedom also details the couple's exit from royal life, announced in January after they spent Christmas in Canada with baby Archie.
Describing the decision to step back, the book says: "Before leaving the UK, Harry had spoken a handful of times to his grandmother and father and a number of key aides about the urgent need to change things for him and his wife within the palace structure.
"He felt at once used for their popularity, hounded by the press because of the public's fascination with this new breed of royal couple, and disparaged back within the institution's walls for being too sensitive and outspoken.
"He and Meghan didn't want to walk away from the monarchy; rather, they wanted to find a happy place within it."
After their plans were leaked to newspaper The Sun, Harry and Meghan posted a website for their new charity foundation Sussex Royal with a lengthy statement describing how they wanted the separation to work.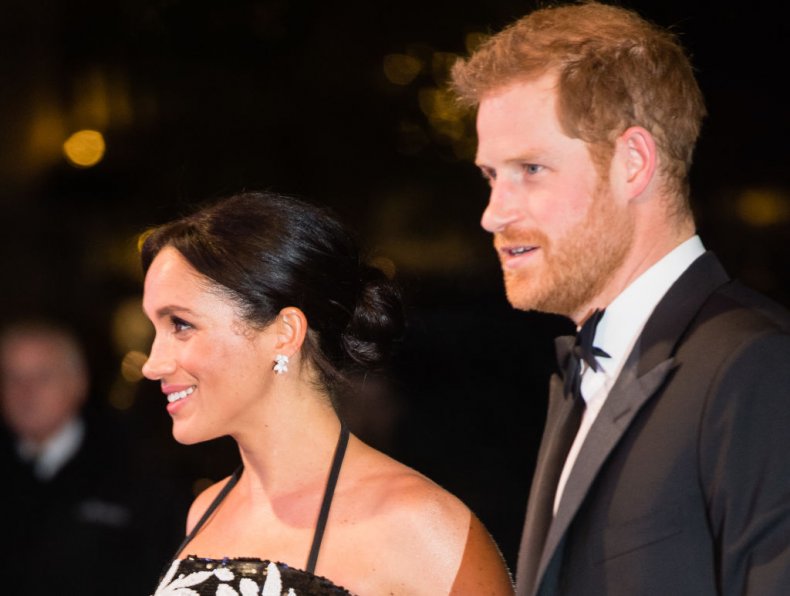 A senior member of the royal household said: "The element of surprise, the blindsiding of the Queen, for the other principals who are all very mindful of this, rightfully, it was deeply upsetting."
The source added: "The family is very private and bringing it into the public domain, when they were told not to, hurt the Queen.
"It was laying out what the Sussexes wanted in a statement without consulting with Her Majesty first—and she's the head of the institution."
The book says "several in the family shared that both the Queen and Prince Philip were 'devastated.'"
Elizabeth was not the only one who reportedly felt sad about the breakdown in relations with the palace.
Meghan is quoted telling a friend in March: "I gave up my entire life for this family. I was willing to do whatever it takes. But here we are. It's very sad."