Meghan Markle and Prince Harry Bought Santa Barbara House With Own Money
Meghan Markle and Prince Harry bought their new Santa Barbara mansion with their own funds and did not ask Prince Charles for help, Newsweek has learned.
The Duke and Duchess of Sussex are believed to have bought a $14.7 million house in Montecito near friends Oprah Winfrey and Ellen DeGeneres, according to the LA Times.
The house, in Santa Barbara County, California, has nine bedrooms and 19 bathrooms, a pool, hot tube, tennis court, playground, sauna and gym.
Harry and Meghan's spokesperson said this week that they moved into a new home in July having bought for the first time.
It has not been officially confirmed whether the Montecito house, in Santa Barbara county, is the one they purchased.
A source told Newsweek the couple bought their first home solely with their own funds.
Asked about reports Prince Charles had contributed, the source added: "That is not the case, he has not."
Public records suggest whoever bought the Montecito property put up $5.2 million dollars and took out a mortgage for $9.5 million.
The mansion would offer greater privacy than Meghan and Harry had in Los Angeles.
They were previously staying at Tyler Perry's $18 million Beverly Hills villa, which was overlooked by a hiking trail where the paparazzi camped out.
The couple had to put up screens to block the view of photographers but were also left making repeated calls to police over drones sightings.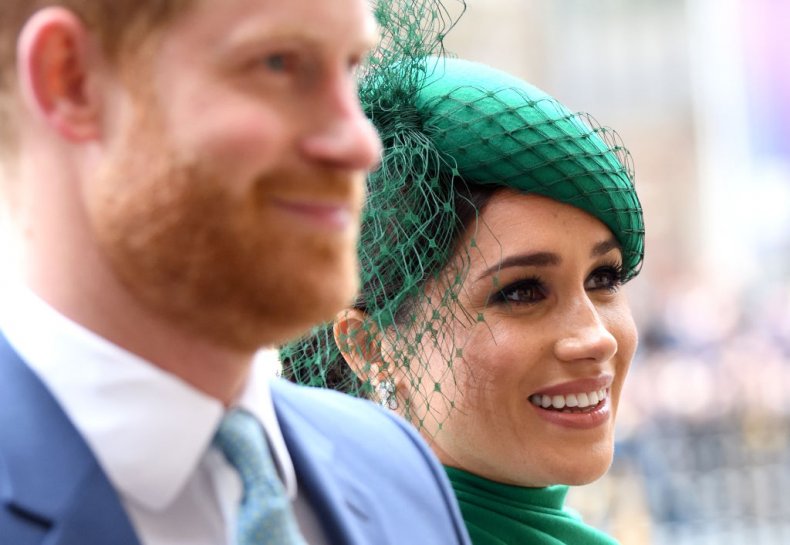 The Montecito property is not overlooked in the same way but they could still fall victim to drone activity.
The house has both wet and dry saunas, an arcade, a children's cottage and a butlers pantry, as well as a guest house.
The expansive gardens on the seven acre estate are home to century old olive trees and a tiered rose garden, according to past property listings.
Sale records seen by Newsweek show it was bought by a trust with the same registered address as a financial firm linked to one of Meghan's companies.
News they had brought a place of their own was first reported by Page Six on Tuesday.
A source told Page Six: "Harry and Meghan have been quietly living in their own home in Santa Barbara since early July.
"They are not house guests of Oprah or anyone else, they bought this home themselves.
"This is where they want to continue their lives after leaving the UK.
"This is the first home either of them has ever owned. It has been a very special time for them as a couple and as a family—to have complete privacy for six weeks since they moved in.
"They intend to put down their roots in this house and the quiet community, which has considerable privacy.
"This is where they want to bring Archie up, where they hope he can have as normal a life as possible."