Meghan Markle, Prince Harry Celebrate First U.S. Thanksgiving With Home-Cooked Meal With a Twist
Meghan Markle and Prince Harry will celebrate their first U.S. Thanksgiving with a home-cooked meal—including ingredients from their garden.
The Duke and Duchess of Sussex are putting their own homegrown spin on traditional festive recipes as they settle in for the holiday at their Montecito home.
The couple will sit down for dinner in the first house they have bought together with their 1-year-old son Archie after a year which has seen them step back as senior working royals, land a Netflix deal and set up their new Archewell Foundation.
A Sussex source told Newsweek: "They are going to have a quiet dinner at home and are looking forward to celebrating their first American Thanksgiving in the states as a family.
"They plan to enjoy a homecooked meal with traditional Thanksgiving dishes, including recipes made with fresh vegetables from their garden."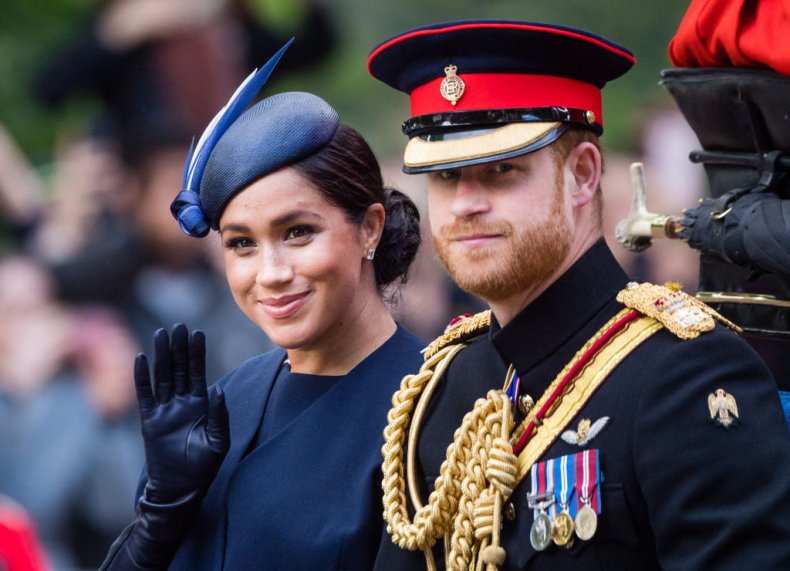 Meghan recently took the brave decision to tell the world she experienced a miscarriage in an essay for The New York Times published yesterday.
The duchess revealed how tragedy struck on a seemingly ordinary day in July after she changed Archie's diaper.
Meghan wrote: "So this Thanksgiving, as we plan for a holiday unlike any before—many of us separated from our loved ones, alone, sick, scared, divided and perhaps struggling to find something, anything, to be grateful for—let us commit to asking others, 'Are you OK?'
"As much as we may disagree, as physically distanced as we may be, the truth is that we are more connected than ever because of all we have individually and collectively endured this year.
"We are adjusting to a new normal where faces are concealed by masks, but it's forcing us to look into one another's eyes—sometimes filled with warmth, other times with tears.
"For the first time, in a long time, as human beings, we are really seeing one another. Are we OK? We will be."
Thanksgiving marks a year since they first indicated to the world they had left Britain for Canada by posting an Instagram message with a maple leaf.
After their final royal engagements, they moved to California in April where they initially lived in Tyler Perry's mansion in Los Angeles.
Today Meghan and Harry will sit down for dinner at their own Montecito home, in Santa Barbara, which they bought in June, moving in early July. They used their own money to buy the property, taking out a mortgage like any normal couple.