Meghan Markle Won't Have Custody of Her Own Children With Prince Harry: Royal Expert
It's no secret Meghan Markle and Prince Harry eventually plan to have children now that they're married. The newlyweds have previously spoken fondly of their desires to start their own family when they're good and ready, however, according to British law, Markle and Harry won't actually have parental custody of their own kids.
Instead, Harry's grandmother, Queen Elizabeth II will technically have ownership of the children. "The sovereign has legal custody of the minor grandchildren," Marlene Koenig, renowned royal author and expert, revealed during an interview with Australia's News.com.au on Wednesday.
The law dates back some 300 years during King George I's reign in the 1700s. "The law's never been changed. He did it because he had a very poor relationship with his son, the future King George II, so they had this law passed that meant the King was the guardian of his grandchildren," Koenig continued.
It was 1717 when a group of judges voted to pass the law, proposed by George I, that allowed the monarchy the "right of supervision extended to his grandchildren and this right of right belongs to His Majesty, King of the Realm, even during their father's lifetime."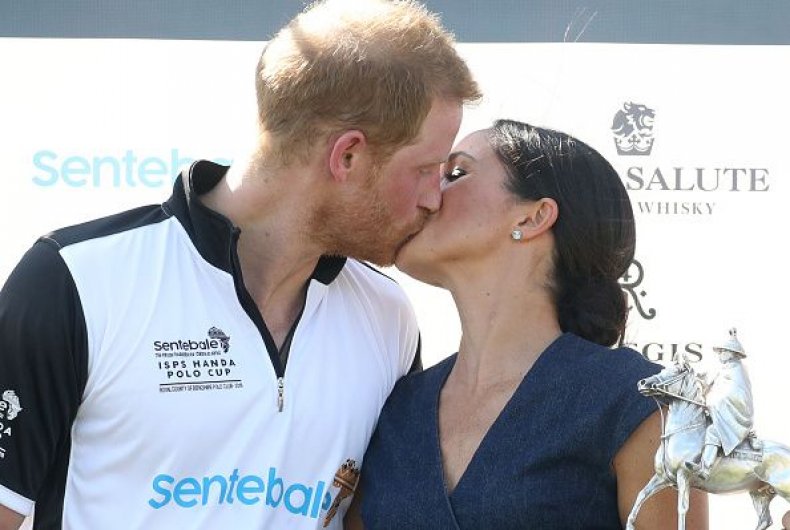 Since the law has remained in place, that means Elizabeth will not only have custody of the Duke and Duchess of Sussex's future children but she's already the legal guardian of Prince William and Duchess of Cambridge Kate Middleton's three children, Prince George, 5, Princess Charlotte, 3, and three-month-old Prince Louis.
In fact, the queen was considered the guardian of her grandsons William and Harry until they reached adult age. She had the final say in all aspects of their rearing and upbringing, including how and when they traveled as well as their education.
"When [Harry and William] were little, Prince Charles asked the queen if both children could fly on a plane together to Scotland, to which the queen said yes," Koenig said. "Technically, they needed permission for travel. The queen has the last word on parenting decisions like that."
The custody arrangement impacted instances of travel with their mother, the late Princess Diana, as well. Koenig recalled a moment not long before Diana's death when Elizabeth denied Diana permission to take the boys with her on a trip to Australia. It also affected Charles ability to ship William away to summer camp in the United States in the late 1990s.
Their future children's custody is something Markle and Harry don't have to worry about just yet. Harry made a point to let BBC know the couple wasn't planning on having any children "just yet" during their first interview together after announcing their engagement in November 2017. "One step at a time," Harry said. "We'll start a family in the near future."