Meghan Markle, Prince Harry and Archie Won't Spend Christmas with Queen Elizabeth II
Meghan Markle, Prince Harry and baby Archie will not spend Christmas with Queen Elizabeth II and the royal family this year, Buckingham Palace announced on Wednesday.
The Duke and Duchess of Sussex will instead spend the holidays with Markle's mother, Doria Ragland, in what has been described as an "extended break."
"The Duke and Duchess of Sussex are looking forward to extended family time towards the end of this month. Having spent the last two Christmases at Sandringham, [the couple] will spend the holiday this year, as a new family, with the Duchess' mother Doria," a Buckingham Palace spokesperson said in a statement on Wednesday.
"This decision is in line with precedent set previously by other members of the Royal Family, and has the support of Her Majesty The Queen," the statement added.
The royal family traditionally spend Christmas together with the queen at her estate in Sandringham, Norfolk, in the east of England.
Harry and Meghan's decision has sparked further criticism of the couple in the British media and social media—this after a fraught year in which the couple have opened up about the stream of negative attention they have received. On Thursday, the U.K. tabloid Daily Mail ran an article with the headline, "Doesn't the Queen deserve better than this baffling festive absence?"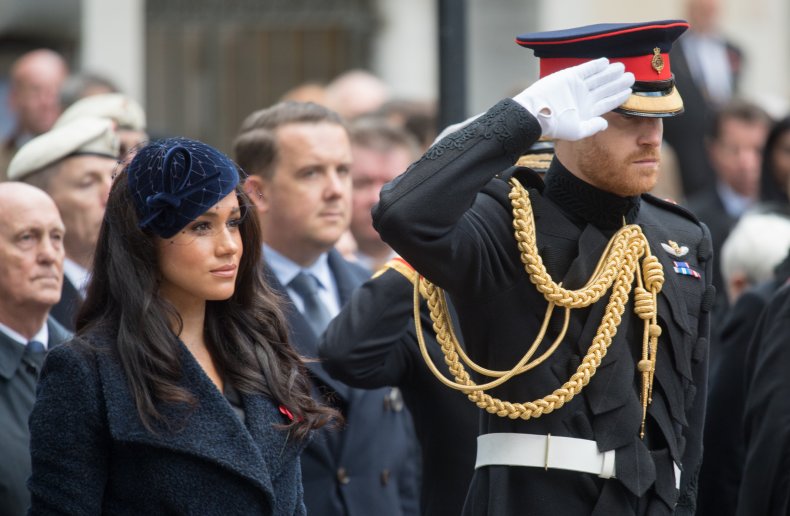 In October, Harry announced that he and Meghan are suing the Daily Mail's sister publication, the Mail on Sunday, for publishing private correspondence sent to her from Meghan's estranged father Thomas Markle following her wedding to Harry in 2018. The couple are suing for misuse of private information and breach of the U.K.'s Data Protection Act.
Harry criticized the British press, claiming it "has vilified [Markle] almost daily" and created "lie after lie at her expense simply because she has not been visible while on maternity leave."
In an ITV documentary late last month, Meghan also spoke about the toll British tabloid scrutiny had taken on her while she was pregnant with baby Archie.
"Any woman, especially when they're pregnant, you're really vulnerable," she said. "So that was made really challenging. And when you have a newborn... it's a lot. You add this on top of being a new mom or trying to be a newlywed.
"It's not enough just to survive something. That's not the point of life. You've got to thrive. You've got to be happy," said Meghan.
Harry also addressed rumors of a rift between him and older brother Prince William, which has also been blamed on Meghan in some quarters of the British press.
"Part of this role, part of this job, this family, being under the pressure which it's under, inevitably stuff happens. But we are brothers. We will always be brothers," said Harry.
"We are certainly on different paths at the moment, but I will always be there for him, and as I know he will always be there for me. We don't see each other as much as we used to as we are so busy. But I love him dearly and you know the majority of the stuff is probably—well, the majority of the stuff is created out of nothing. But as brothers, you have good days and you have bad days," the Duke of Sussex added.