Meghan Markle Praises Prince Harry as Feminist Father to Baby Archie
Meghan Markle told feminist icon Gloria Steinem how Prince Harry is setting a "beautiful example" to Baby Archie by being a feminist father.
The Duchess of Sussex, 39, sat down for a backyard chat with the journalist and activist to talk about the importance of voting in the presidential election for digital magazine Makers Women.
She said Harry had earlier told Steinem: "You know that I'm a feminist too, right Gloria?! It's really important to me that you know that."
Meghan added: "I look at our son and what a beautiful example that he gets to grow up with a father who is so comfortable owning that as part of his own self-identification.
"That there's no shame in being someone who advocates for fundamental human rights for everyone, which of course includes women."
Meghan's dogs Guy and Pula made a guest appearance as she met Steinem for a casual, socially distanced conversation in which they discussed voter suppression.
The book Algorithms of Oppression, by Safiya Umoja Noble, also came up as Meghan returned to digital technology and social justice, a topic she has been campaigning on recently.
She said: "I was reading this book called Algorithms of Oppression by Safiya Noble and it talks about how the digital space really shapes our thinking about race.
"For example, it wasn't that long ago that when you'd start to type in a search engine 'why are white women...' it would start to autofill with words like 'so pretty' or 'so beautiful.'
"And then when you would type 'why are black women...' it would autofill with words like 'so angry' or 'so loud.'
"You get to see how our minds are being shaped by something so much bigger than what we're actually feeling or putting out there."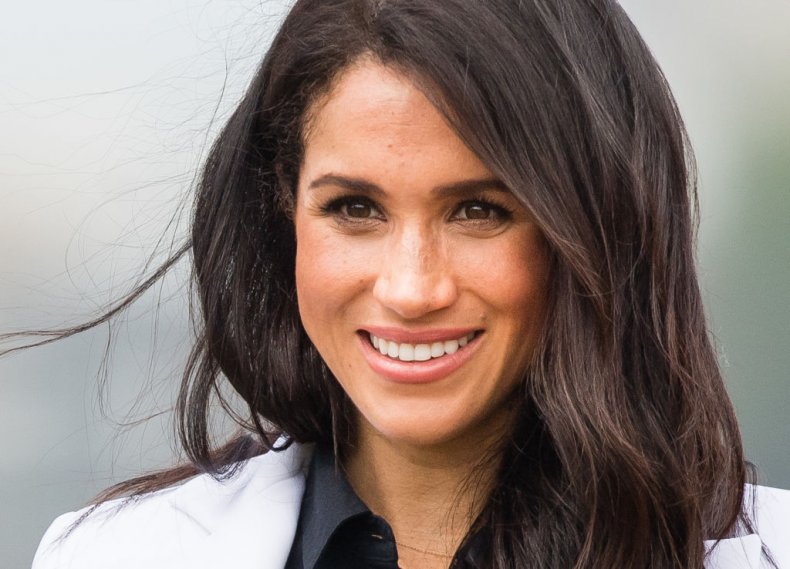 Meghan first revealed Prince Harry's feminist views during an official visit to Cardiff, Wales, in January 2018, in a seemingly off the cuff remark while meeting the public.
She told 23-year-old Jessica Phillips: "He's a feminist too, so there's that."
The duke confirmed his beliefs last year to Angela Murphy, chief executive of U.K. charity Tomorrow's Women Wirral.
Quoted in The Independent, she later told journalists: "During a discussion about Tomorrow's Women Wirral being a women's only center, Prince Harry, to our delight, declared 'I'm a feminist' and highlighted that it is equally important for men to support the movement in female empowerment."
Steinem made her name as a journalist after launching feminist Ms. Magazine in 1972.