Meghan Markle's Hairdresser Says He Worked to Make Her a 'People's Princess,' Praises Her Lack of Ego
Meghan Markle's hairdresser has told how he styled her to be a "people's princess" and wished her "good luck for your next exciting chapter".
London-based George Northwood styled Markle's hair for her evening wedding reception and crafted 40 looks during her tour of Australia, Fiji, Tonga and New Zealand.
Now the Duke and Duchess of Sussex are beginning a new life in Los Angeles, the 41-year-old took a moment to reflect on his time working for one of the most famous women in the world.
Northwood told his Instagram followers: "It has been an enormous privilege and a lot of fun working with the Duke and Duchess of Sussex over the past two years.
"I have enjoyed every minute collaborating with this amazing couple who not only champion small businesses but have taught me so much about diversity, equality and the importance of good mental health."
He added: "Harry, Meghan and Archie, wishing you much love and luck for your next exciting chapter!
"Can't wait to see you one day soon - and so happy to now be able to share about our special time together."
Alongside the message, he posted a series of photographs of Markle wearing his haircuts as she attended public engagements and her wedding.
And in a separate newspaper interview, Northwood described how they worked together to craft a look that would be stylish yet down to earth.
He told the U.K.'s Daily Telegraph: "We had to make sure we ticked all the boxes, but then we wanted to make her look accessible and like a people's princess that everyone relates to."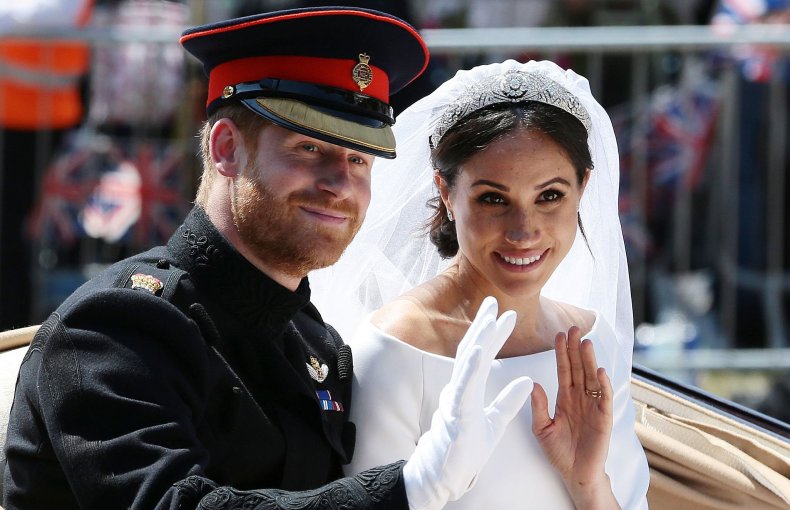 Princess Diana was famously described as the "people's princess" in the hours after her death by then Prime Minister Tony Blair.
However, her look was very different to the ones Northwood produced for Markle, suggesting the reference was designed more to conjure the way Diana was perceived rather than her style.
On Markle's wedding day, he designed her a messy bun for her evening reception and was then invited to attend himself. He said: "I didn't really expect that to happen but that was a real moment."
Northwood was out with the couple when they toured Australia, Fiji, Tonga and New Zealand over two-and-a-half weeks in 2018.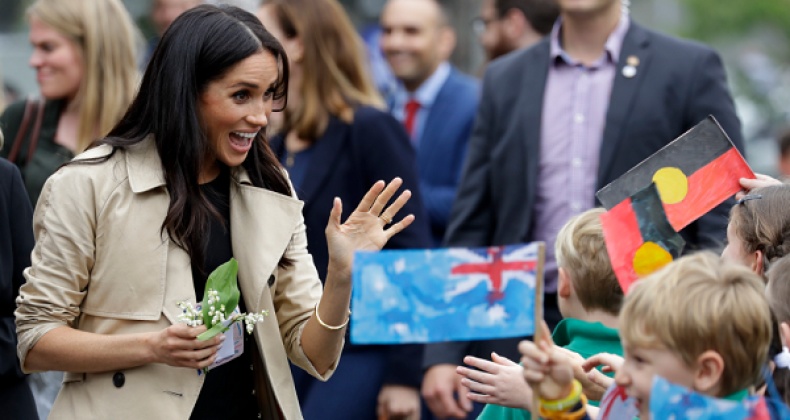 He said: "There were 40 looks altogether, I think. What goes into that is just incredible. For me to work on that scale is like doing red carpet after red carpet. But I got real hairdresser anxiety.
"There's an art in undone hair, it can't be so undone that it falls out, which is fine in Leicester Square but on Bondi beach, where there are gale-force winds, representing the Queen... That's really grounding stuff."
Northwood was also behind the ponytail Markle wore in an iconic image of her and Harry under an umbrella in the rain at the Endeavour Fund Awards during her final farewell tour of Britain earlier this month.
During their time together, Northwood said they formed such a natural bond that she was the one telling him to "breathe" when nerves got the better of him.
He praised Prince Harry and Markle, who has been criticized in the British press for being difficult to work for, saying: "There is no ego on their part."
Describing their relationship, Northwood told The Telegraph: "She thought through her outfits and jewellery.
"She really does put a lot of thought into those details.
"I always remember wherever we went, she would always try to hero small businesses and local jewellery designers.
"When we were in Australia, she would always pull out such thoughtful things when we were getting ready, like earrings by a little New Zealand designer.
"The hair just needed to fit in and feel comfortable. We planned about 50 per cent, and the rest was organic.
"I had a knowledge of the looks and I had an idea pencilled in of what I wanted to do, but then each day we'd kind of sit and say, do we still like today? What do we fancy?
"I know how nervous I was, that was just doing the hair but I always had real empathy for how it must be for someone like her."