Meghan Markle and Prince Harry Have Royal 'Obligations' Despite Independence
Prince Harry and Meghan Markle will always have an obligation to the royal family despite the "mic drop moment" of signing a mega Netflix deal, Elaine Lui tells Newsweek.
The Duke of Sussex will always be bound to the monarchy because he is the brother of a future king, according to the CTV host who moves in Meghan's former Toronto friendship group.
However, Lui believes royal rules do evolve over time and the couple may still be free to write their own futures.
Her comments come after the couple signed a mega Netflix deal estimated at between $100 million and $150 million by experts.
The multi-year contract paved the way for them to pay off $3.2 million dollars of public money used to renovate their U.K. home, Frogmore Cottage, and they have also stopped taking money from Harry's father, Prince Charles.
Lui told Newsweek: "Given who he is, Prince Harry and his family members, there always will be an obligation based on his familial connections.
"His brother is going to be the king of [the U.K] one day. Definitely there are obligations. What those look like remains to be seen.
"Is he obligated to never speak politically? There are different schools of thought.
"When Meghan Markle did that virtual interview and talked about the importance of voting, it was spun in the tabloids as going out of royal expectation and propriety.
"But it depends on how you define obligation, and I think the word obligation as it pertains to British royals is changing.
"It once wasn't acceptable for them to be doing lots of the things they're doing now. I think the obligation is going to be fluid."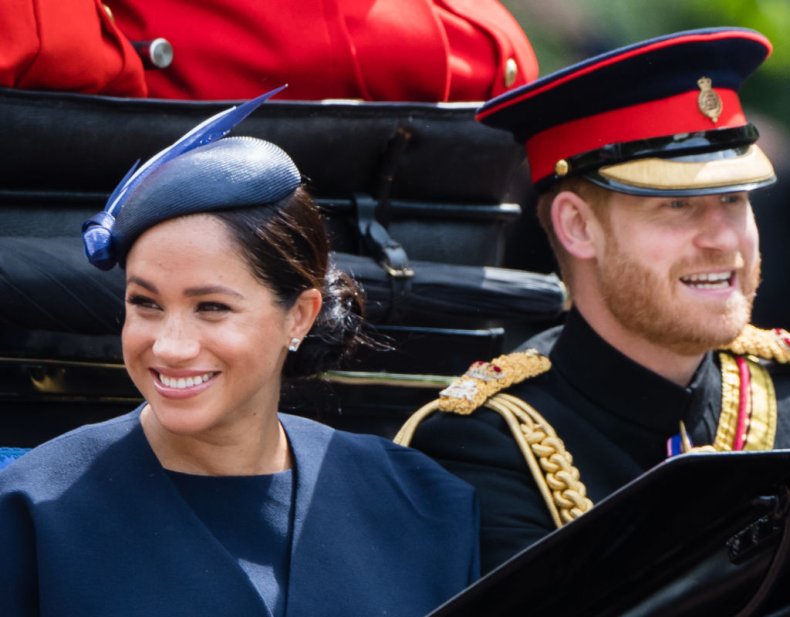 Meghan was criticized for telling the Michelle Obama-backed When We All Vote "we all know what's at stake this year."
Her words were interpreted in Britain as too political even for a no-longer-working royal who retains her titles, though she has agreed not to use Her Royal Highness.
Former CNN host Piers Morgan was among those to claim: "If Meghan and Harry truly want 'freedom' from royal duty and rules, they should stop trading off their royal titles."
Lui was part of the same media circle as Meghan, which has been hit by its own criticisms and controversy.
The presenter previously worked with Ben Mulroney, husband of Meghan's close friend and stylist Jessica Mulroney.
Former I Do, Redo host Jessica Mulroney recently had to step back from her TV roles after she was accused of threatening a Black influencer's livelihood on social media.
Ben Mulroney, son of former Canadian Prime Minister Brian Mulroney, also quit his post on CTV while acknowledging his privilege and saying he wanted to be replaced by someone "Black, indigenous or a person of color."
Lui, who has said Meghan was Jessica Mulroney's "superpower," also apologized unreservedly in June after past racist and homophobic posts from her Lainey Gossip blog from the 2000s were unearthed.
For Harry and Meghan's part, she says they will never completely shut down their critics even though the success of their Netflix deal took many by surprise.
Lui said: "I think that if you are a critic of Meghan Markle and Prince Harry, they're just so creative at finding angles to dump on any kind of win.
"Will it satisfy their critics? Will it shutdown their critics? Of course not, never.
"What it has done though is that it's made their critics off balance. No one was expecting this, it was a great surprise."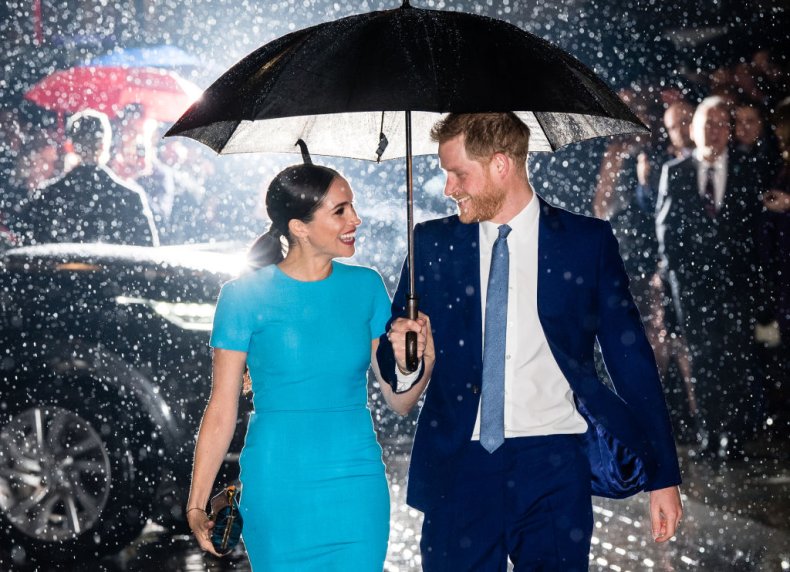 However, she said the Netflix deal was a "huge win" for the couple and they should welcome the pressure to deliver content to match the estimated price tag.
Lui said: "I think it's a big deal for anyone to get a reported, rumored $100 to $150 million partnership with Netflix.
"You can be Shonda Rhimes and it's a big deal, whose and experienced TV writer and showrunner and its a big deal, you can be Ryan Murphy and it's a big deal and you can be the Duke and Duchess of Sussex and its a big deal.
"So I think it's a huge win for them."
When Prince Harry paid off the money on Frogmore Cottage, it triggered a fresh round of debate—though this time Meghan's supporters were on the front foot.
Some used the episode to call for Prince Andrew to face the same kind of scrutiny and criticism directed at Harry and Meghan.
Professor Kate Williams, of the University of Reading, said on Twitter: "I presume #PrinceAndrew, who has stepped back from royal duties, has refunded the taxpayer for renovations to Royal Lodge.
"Also - the taxpayer paid for renovations on Sunningdale, his marital home. Did he refund the Purse when he sold it for 15m?"