Where Will Meghan Markle and Prince Harry Go On Their Honeymoon?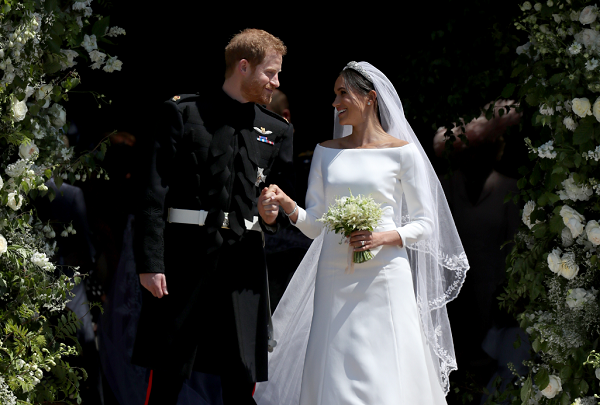 It's been nearly two weeks since Prince Harry and Meghan Markle tied the knot, and the royal couple still has yet to take their honeymoon. In fact, the newlyweds haven't announced plans to take a vacation, but that hasn't stopped the masses from speculating all the places the Duke and Duchess of Sussex may go.
Harry and Markle were rumored to be spending their honeymoon at a modest resort in Alberta, Canada. According to a TMZ report on Monday, which was not verified by Newsweek at time of publication, the couple allegedly made plans to have their post-wedding getaway at Fairmont Jasper Park Lodge in the 6,000-square-foot Outlook Cabin, otherwise known as the Royal Retreat.
Although Canada might be a surprising option to those who bet on the prince and Markle spending their honeymoon in Botswana—the place of their third date—there are still some reasons why they may be eyeing a Canadian honeymoon.
The Canadian lodge has a rich history of housing royals dating all the way back to the 1930s. King George VI and Queen Elizabeth the Queen Mother lodged at the retreat in 1939. Queen Elizabeth and Prince Philip vacationed at the park in 2005.
The Fairmont Jasper Park Lodge has also been a place of refuge for Hollywood royalty over the years. Guests including Anthony Hopkins, Bill Gates and John Travolta have stayed at the lodge and the park has also served as the filming grounds for movies like Marilyn Monroe and Robert Mitchum's 1954 flick River of No Return.
Not to mention, Markle, a former actress, lived in Canada while filming her USA show Suits.
It's still up for debate where Markle and Harry plan to spend their vacation. Angela Moore, a rep for Fairmont Jasper Park Lodge, told the Canadian news CP24 that there were no royal reservations. "The couple is not currently booked for a stay," Moore confirmed.