Meghan Markle, Prince Harry Lifetime Movie Is in the Works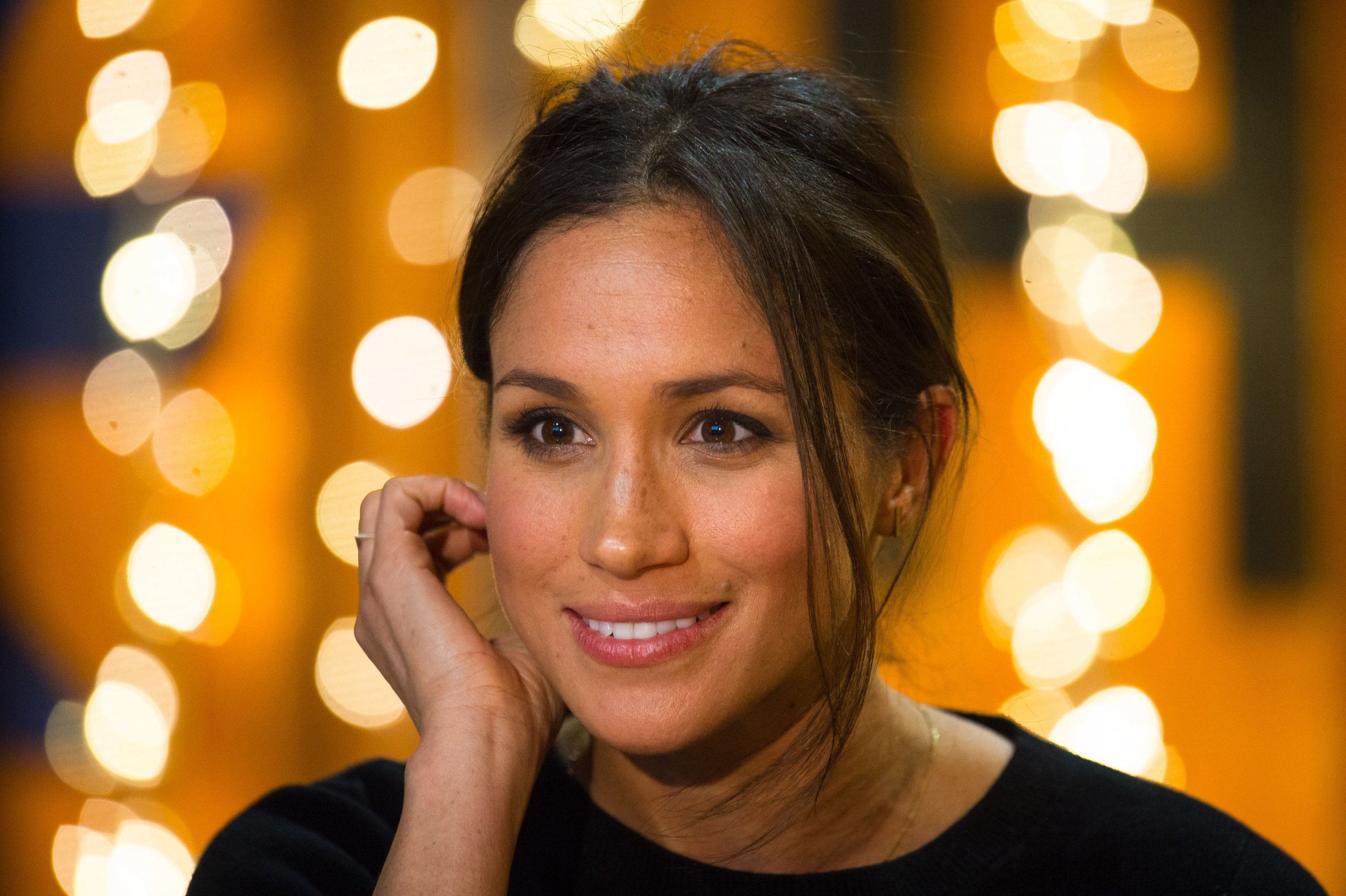 Is the real romance between Prince Harry and fiancée Meghan Markle not enough? Good! Lifetime has you covered. According to reports this week, the network is planning a made-for-TV movie about the couple titled Harry & Meghan: The Royal Love Story.
No premiere date for the film has been set, but it's expected to debut this year—and almost certainly premiere before the royal wedding scheduled to take place May 9.
Very little is known about the film. Deadline reported the movie was casting and that it would track the couple's entire relationship history—from meeting via a set-up, to starting a secret relationship, to the eventual engagement and media attention that accompanies a royal marriage. Entertainment Weekly reported Menhaj Huda—who directed an episode of the E! series The Royals—will be the director and that Merideth Finn and Michele Weiss had signed on as executive producers.
Don't hold your breath for Markle, an actor who appeared on Suits, to appear as herself in the movie. Since her engagement to Prince Harry was announced in November, her life has undergone some big changes. She has already entirely deleted her social media presence, and it's expected she will give up acting.
Telling the story of a real-life royal couple isn't uncommon. The next season of the Ryan Murphy-led series Feud is expected to address the relationship between Prince Charles and Princess Diana. And in 2011, Lifetime aired William & Kate: The Movie, a movie about Harry's brother, Prince William, and his then-fiancée Kate Middleton, just 11 days before their wedding day.
Camilla Luddington, who played Kate in the film, claimed at the time that the royal couple enjoyed the film. "They had a laugh, probably got some popcorn in and sat down—no, apparently, they loved it!" Luddington told Access Hollywood in April 2011.
Lifetime will have good material to work with for the Prince Harry/Meghan Markle film. Their courtship had plenty of interesting plot points, especially for royal watchers. One of the biggest was that she's a divorcée—a fact that was widely accepted in modern times but would have been a major issue in the past.
Before the engagement was announced, Markle told Vanity Fair she thought her love story with Harry was a compelling one—but that she wanted to keep it between the two of them for the time being.
"We're in love," she said in September. "I'm sure there will be a time when we will have to come forward and present ourselves and have stories to tell, but I hope what people will understand is that this is our time. This is for us. It's part of what makes it so special, that it's just ours. But we're happy. Personally, I love a great love story."