Meghan Markle and Prince Harry's Net Worth Soars, Could Hit $10 Billion
Prince Harry and Meghan Markle could be "the $10 billion royal couple"—with their multi-year Netflix and Spotify deals dwarfed by investments, experts say.
The Duke and Duchess of Sussex will make podcasts for Spotify through production company Archewell Audio.
That contract has been estimated at between $35 million and $75 million, while a multi-year deal to produce shows for Netflix is thought to be worth up to $150 million.
However, Meghan also invested this week with Clevr Blends, which makes instant oat-milk lattes at $28 for a bag containing 14 servings.
Professor Johnathan Shalit, founder of U.K.-based InterTalent Rights Group, told Newsweek the key to their soaring net worth will lie in those kind of investments.
He said: "My guess is they'll be the $10 billion royal couple. I'll tell you why, the way you become multi-billionaires is you get involved before the shares explode.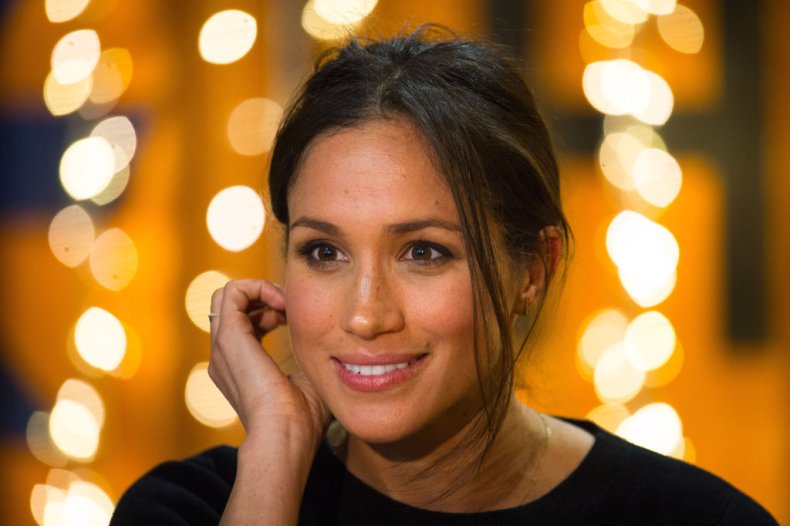 "Lots of startups and companies are going to want Meghan and Harry attached to their product so that in turn will create other investors and other shareholders.
"So they're like a shop window for investors. Meghan's going to be a door opener creating opportunities for her partners to get more money.
"Once you get shares and equity and startup companies explode, you can end up being worth billions if you get in at the right time.
"When I say $10 billion dollars I mean that as a trajectory. It could be ten years."
Shalit said the Spotify deal would bring in $25 million a year, netting them $75 million in the first three years alone.
He said it was valuable to the company because it would draw new listeners onto the platform, where the streaming service would be able to use its algorithms to market other content.
Spotify would then draw profit not only through Archewell Audible directly but also through the other podcasts listeners moved on to next.
Eric Schiffer, chairman of Reputation Management Consultants, told Newsweek: "If you consider all the deals they could still make, their total potential net worth could come close to half a billion.
"If you are talking about deals they clocked to date it'll be north of $100 million.
"They've got Netflix, they've done Spotify and there's the books, there's the speaking opportunities once COVID is gone.
"There are opportunities to participate on the boards of companies and have equity positions.
"Those could be the largest of all. If you're on the board of an Airbnb at an early stage because you have this royal glow then, yeah, it could be."
Shalit told Newsweek the couple's many U.K. critics have underestimated their earning capacity in America.
He said: "People in the U.K., the haters, are totally missing everything about them that works for them.
"Because everything about them, for the American market, is brilliant. All the reasons why U.K. haters are laughing at them is what makes them popular in America.
"America is about celebrity, America is about the Kardashians, America is about the Osbournes, America is about Kanye West.
"That's America. Billionaires, as Prince Andrew found out to his detriment, will always pay people to come and associate with them.
"The fact of the matter is, they're going to take the money. Basically, they're for sale. They've got a big sticker on their head.
"They're for sale and they're very likable people. They're appealing. You want them on your top table."