Megan Markle and Prince Harry will likely ring in the New Year in Britain, their first trip back since their move to America, Newsweek has learned.
The Duchess of Sussex will give evidence in person during her privacy lawsuit against the Mail on Sunday with a trial date set for January 11. Meghan is suing the U.K. tabloid for printing a letter she sent her father about the breakdown of their relationship.
Under current guidelines, they will need to self isolate for two weeks prior to attending the hearings at the High Court in London.
That means the young family will have to arrive on U.K. soil at the end of December at the latest in order to be out of isolation in time.
A friend of the couple told Newsweek: "Had it not been for Covid and travel restrictions, they would have already been back in the UK — for things like Beatrice's wedding and Trooping of the Color for example.
"It is worth also pointing out, that the trial date for the Mail on Sunday is set to start on January 11 at the High Court, London, which if nothing changes, will still require two week's self-isolation before it starts."
If Harry and Meghan are to spend Christmas with the royal family they will need to arrive by December 10 in order to be out of isolation in time for festivities on Christmas Eve.
Queen Elizabeth II's Christmas is under threat as Britain faces increasing lockdown measures amid a second wave. It is unclear what restrictions on gatherings among households will be in place when Christmas arrives.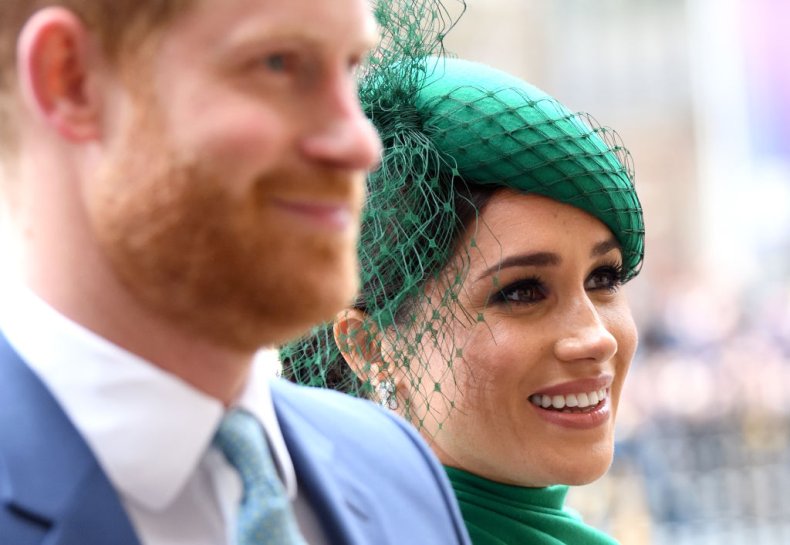 The planned trip comes after a source told Britain's The Sun newspaper Harry and Meghan's Frogmore Cottage home was being made ready for the prince's arrival sometime soon.
Harry and Meghan have been in America since March, after completing their final royal duties in Britain the same month.
They initially stayed at Tyler Perry's mansion in Los Angeles, where they were beset by paparazzi photographers. This week they won an apology from picture agency X17 over images taken by drone of baby Archie playing the grounds of the Hollywood producers home.
Michael Kump, the couple's lawyers, said the agency agreed a "reimbursement of legal fees," but made no mentions of damages.
Quoted by Sky News, he added: "Over the summer, the Duke and Duchess of Sussex took action against intrusive and illegal paparazzi photos taken of their family at a private residence.
"Today, the agency responsible for those photos — X17 — apologized and agreed to a permanent injunction and reimbursement of legal fees.
"This is a successful outcome. All families have a right, protected by law, to feel safe and secure at home."
X17 said in a statement: "We apologize to the Duke and Duchess of Sussex and their son for the distress we have caused.
"We were wrong to offer these photographs and commit to not doing so again."
In June, Harry and Meghan bought their own $14.7 million Montecito mansion, the first time either has owned their own home.