Pictures of Pregnant Meghan Markle's Biggest Moments in 2018: Prince Harry Wedding, Royal Tour and More Photos
It's been a busy year for Meghan Markle, full of life-changing moments. For starters, the former Suits star not only traded in her American address in exchange for Kensington Palace, but the 37-year-old also stepped down from her career as an actress and lifestyle blogger to step up to an even bigger role, as duchess of Sussex, when she married Prince Harry in the spring.
There were plenty of other milestones Markle and her new spouse reached in 2018, some of which they shared with Prince Harry and Kate Middleton, Duke and Duchess of Cambridge. Kensington Palace released an awe-inspiring video of the royals's favorite moments of the year, including the birth of William and Middleton's third son, Prince Louis, in April.
As exciting as 2018 was for Markle, 2019 is shaping up to be the best year for the new royal. She and her husband are expecting their first child together. They are also moving from their lavish London apartment at Kensington, where several other members of the royal family live, for a more humble abode in the British countryside, at Frogmore Cottage, on the grounds of Queen Elizabeth II's Windsor estate.
Read on for more on Markle's biggest moments of 2019, and check out the video below.
January
A newly engaged Markle jumped right into her royal duties and established herself within her new London community. She visited with the women of Al Manaar Muslin Cultural Heritage Centre in West London, a small group of ladies who turned their community kitchen into a food resource for families affected by the Grenfell Tower fire in June 2017. Markle not only helped them prepare food for the needy—Hubb Community Kitchen coordinator Zaharia Ghaswala told Harpers Bazaar Markle grabbed an apron and started washing rice out of the blue—but she also helped the women launch a cookbook, to which she wrote the foreword. Together: Our Community Cookbook, featuring 50 recipes, released in September with profits aiding the kitchen's full-time operations.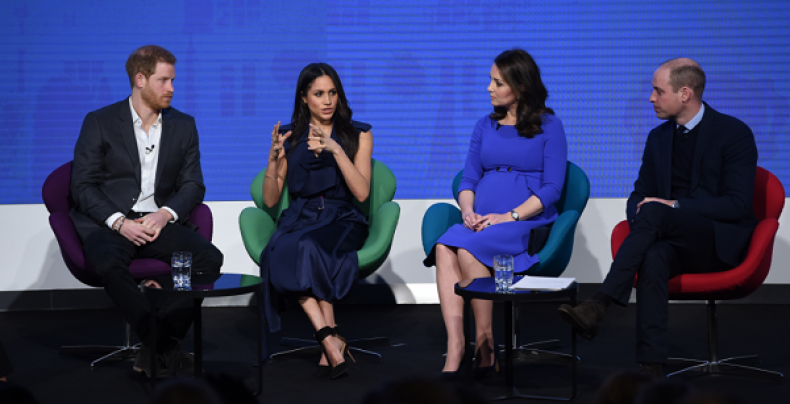 February
Markle made her first major appearance of the year alongside Harry and her in-laws, William and a heavily pregnant Middleton, at the inaugural Royal Foundation Forum, a charitable, empowerment-driven organization launched by William and Harry in 2009. Middleton became a principal patron in 2011 and Markle became the fourth member following her debut at the "Making a Difference Together" event in 2018, during which she touched on important and timely topics in support of women's empowerment including the Time's Up and #MeToo campaigns.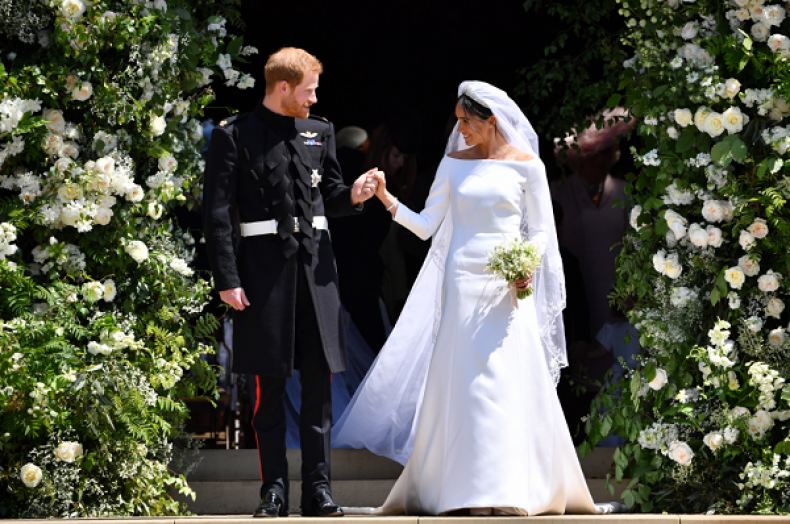 May
What perhaps was the wedding of the year, Markle and Harry officially tied the knot in a lavish ceremony on the grounds of Windsor Castle on May 19. More than 29 million people watched the couple exchange vows across 15 broadcast and cable networks, while 600 guests—including Hollywood elites like Oprah Winfrey, Serena Williams and George and Amal Clooney—got to witness the spectacle from the pews of St. George's Chapel. Two-thousand members of the public awaited the newlyweds on the grounds of the castle.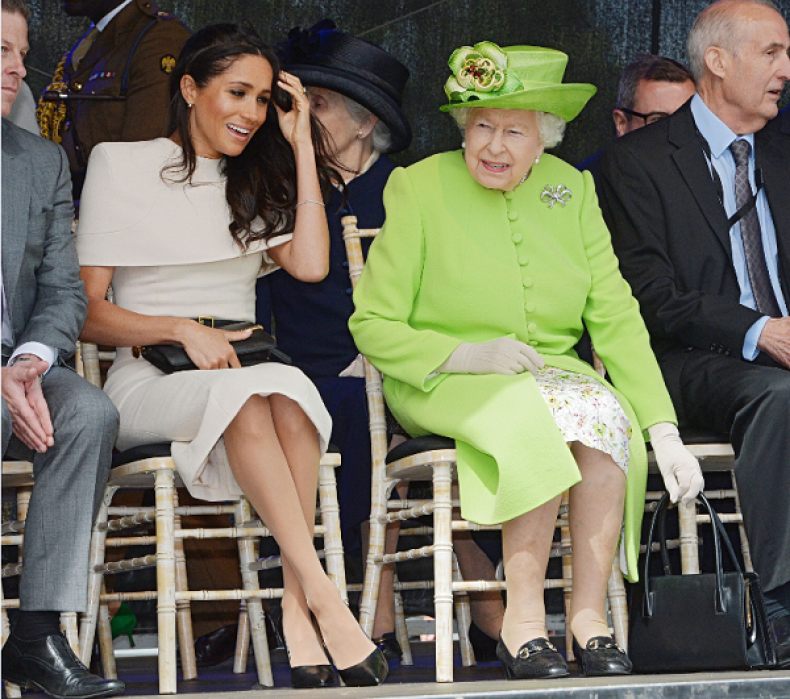 June
The summer marked a number of exciting moments for Markle. The new royal got to go on her first outing with the queen. She accompanied Her Royal Highness on a trip to Chesire, about 200 miles away from London, which also marked her first official visit. Then later in the month, Markle spent some quality time with her sister-in-law when she and Middleton attended the 2018 Wimbledon women's final together.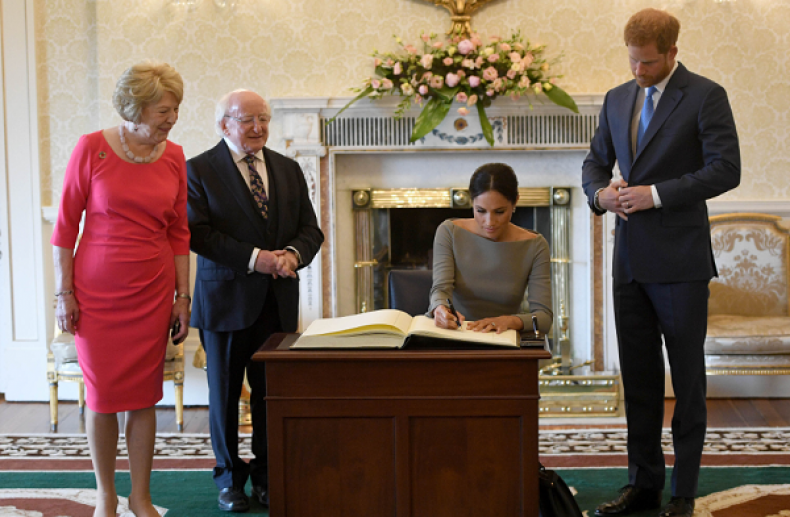 July
Not exactly a honeymoon, but Markle and Harry took their first official trip as husband and wife on a two-day visit to Ireland. The couple met with state leaders, community groups, youth camps and fans on their short venture.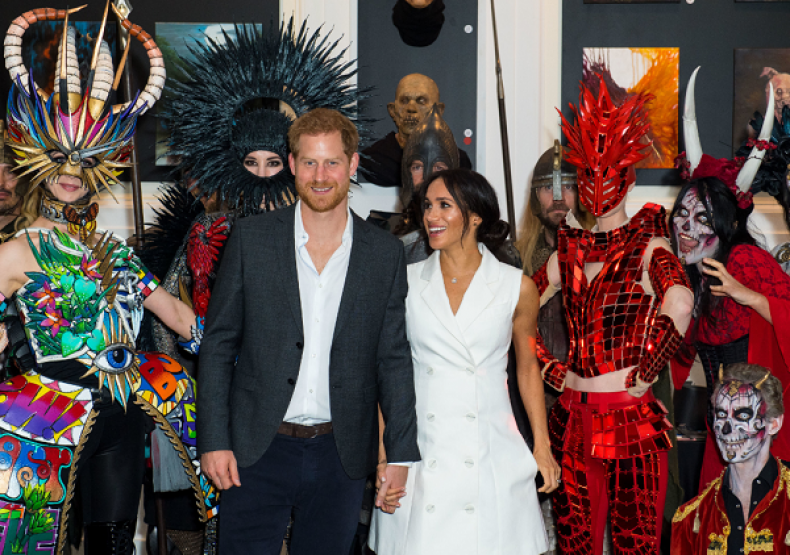 October
To say Markle was busy in the month of October would be an understatement. The duchess spent 16 days abroad with her husband for their first joint royal tour down under. The pair visited four countries—Australia, Fiji, Tonga and New Zealand—where they engaged in several activities, met with hundreds of fans and dozens of state leaders. The most exciting moment for the newlyweds, however, came just one day before Markle and Harry took off for their tour when they announced they were expecting a new addition to their family on October 15. The newest royal baby is expected to arrive sometime in spring 2019.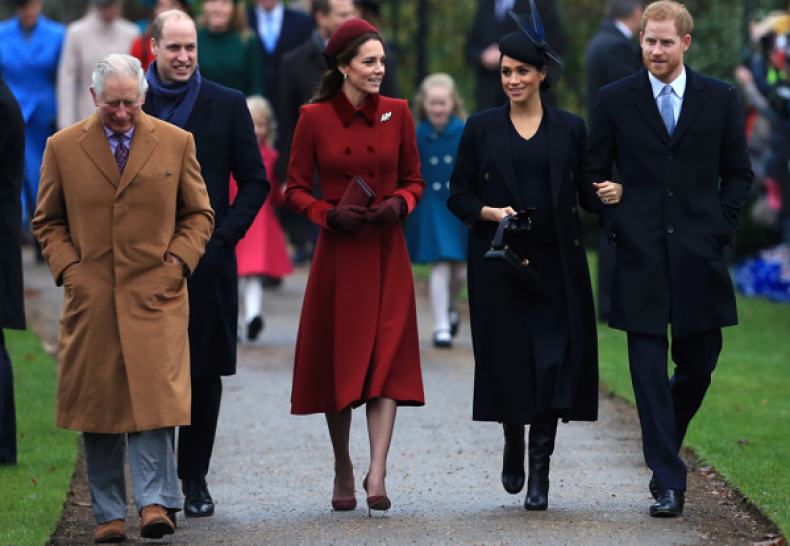 December
Just a few days after attending the queen's annual Christmas luncheon at Buckingham palace—for the second year in a row—Markle celebrated Christmas at Sandringham with her royal relatives. The family spent holiday service at St. Mary Magdalene Church with the queen before they walked the grounds and greeted members of the public.