Meghan Markle and Prince Harry Photographer on Why Wedding Was 'One of the Greatest Joys'
Prince Harry and Meghan Markle's wedding photographer has revealed why taking their picture was "one of the greatest joys."
Alexi Lubomirski captured intimate moments during the couple's star-studded royal wedding at Windsor Castle on May 19, 2018.
The fashion photographer posted a picture from Harry and Meghan's engagement shoot of the couple locked in an embrace on Instagram.
And alongside the image, posted to mark the prince's 36th birthday today, he gave an explanation for why he loved taking pictures of the couple.
The Polish nobleman, a prince in his own right, said the spark that makes them great to work with is their love for each other.
Lubomirski said on Instagram: "As today is his birthday, I had to add this photo of TRH [Their Royal Highnesses] Duke and Duchess of Sussex to the #AllLoveSeries.
"If you know me, you will know that one of the greatest joys I get from photography, is when I get to photograph 'love' in some form or another..
"It could be the love between a couple, parent and child, siblings or even friends.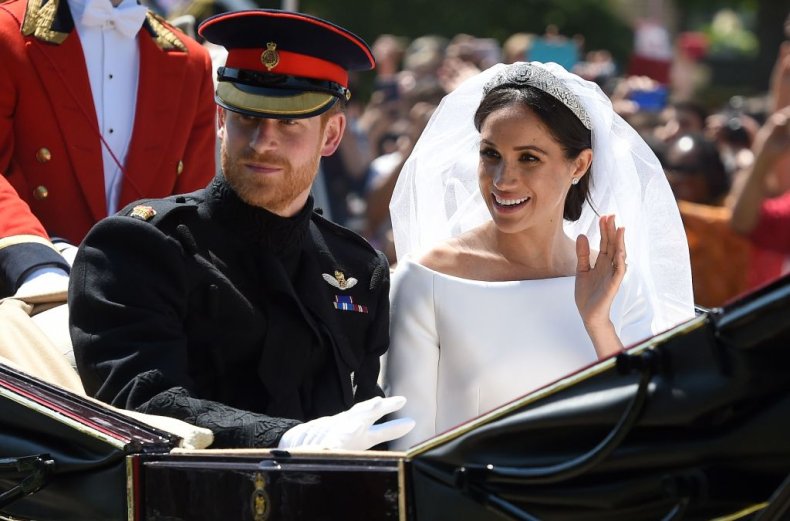 "To be trusted by your subjects enough, to open themselves up and have their connection documented and translated into an image, is one of the greatest honors, and one that I have been fortunate enough to experience, many times in my life.
"Thanks for the trust. All love. X"
Lubomirski previously told the Evening Standard he was introduced to Harry and Meghan through Markus Anderson, a consultant at exclusive members club Soho House and longstanding friend of the duchess.
He photographed both their engagement shoot and their wedding.
He told the Evening Standard: "It was a very surreal end to the year because it came out of nowhere.
"I think one of Meghan's friends saw on Instagram that I was in England during the announcement of the engagement and said to her, 'You should meet Alexi. He's great. You'd love him.' And that was it."
He added: "Harry and Meghan immediately went on my Instagram and looked at my stuff—and I had just posted some cool pictures of Julia Roberts.
"So Instagram got me the job."
Lubomirski's other pictures from the engagement shoot caused a stir in Britain at the time because Meghan wore a $75,000 sheer couture dress with a nude lining.
A Sussex source told Newsweek Harry and Meghan would be celebrating his birthday with a quiet family day today.