Meghan Markle and Prince Harry Are Pitching an Idea to Hollywood Execs
Meghan Markle and Prince Harry have been pitching a secret project to Hollywood, it has been reported.
The Duke and Duchess of Sussex have been having meetings with top executives about the idea, which would see them act as joint producers, Variety claims.
Meghan's team have long suggested she does not intend to return to acting but paperwork for the couple's Archewell foundation suggested they wanted to make films and podcasts.
The pitch is not known but the Daily Telegraph reported the project will likely focus on a charity or social justice cause close to their hearts.
Industry insiders told Variety Meghan and Harry took their idea to NBCUniversal where a meeting was arranged with, among others, the chair of NBCUniversal Content Studios.
Bonnie Hammer is a friend of Meghan's, having reportedly hired her to star in Suits, and was at her baby shower, according to biography Finding Freedom.
It is also not clear whether the project will be non-profit or will form part of their quest for financial independence.
The couple now have mortgage repayments at their home in Santa Barbara, which could stretch to an estimated $37,500 a month if the rumors they bought a $14.7 million mansion in Montecito are true.
They also face monthly payments on their U.K. residence Frogmore Cottage, in Windsor.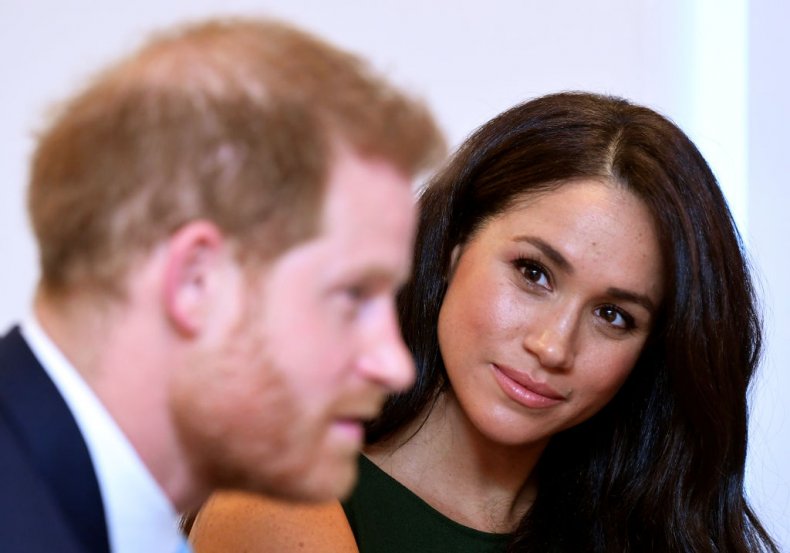 The duke and duchess are signed to public speaking agency HWA and Meghan also did a voice over for Disney+ documentary Elephant, which premiered in April.
The prince also spoke to bankers from JP Morgan in February at a conference in Miami.
When Archewell was announced, Harry and Meghan said they were delaying the full launch of the foundation due to COVID-19.
A statement from the couple given to the Daily Telegraph said: "Like you, our focus is on supporting efforts to tackle the global Covid-19 pandemic but faced with this information coming to light, we felt compelled to share the story of how this came to be.
"Before SussexRoyal, came the idea of Arche—the Greek word meaning source of action.
"We connected to this concept for the charitable organisation we hoped to build one day, and it became the inspiration for our son's name. To do something of meaning, to do something that matters.
"Archewell is a name that combines an ancient word for strength and action, and another that evokes the deep resources we each must draw upon. We look forward to launching Archewell when the time is right."