Prince Harry and Meghan Markle have praised Queen Elizabeth II for meeting her "huge responsibility" after weeks of stories about royal rifts and rivalries.
The Duke of Sussex said his grandmother had achieved everything she set out to as head of the Commonwealth, made up mostly of Britain's former empire.
Meghan added the inspirational people she has met since "joining the family" are part of the queen's "legacy."
Their supportive words come after new biography Finding Freedom exposed deep rifts within the royal family, including an argument they had with Elizabeth's dresser Angela Kelly.
In footage released today, Harry said: "I think everything my grandmother wanted to achieve when she took this huge responsibility on, she's managed."
His words for the Queen's Commonwealth Trust come after the book's co-author Omid Scobie claimed Prince Harry had to call Elizabeth in the run up to the royal wedding after becoming frustrated with Kelly.
The author claimed the prince asked the monarch "What the hell is going on?" during a tense conversation over the royal staff member's reluctance to arrange a time for Meghan to see a tiara.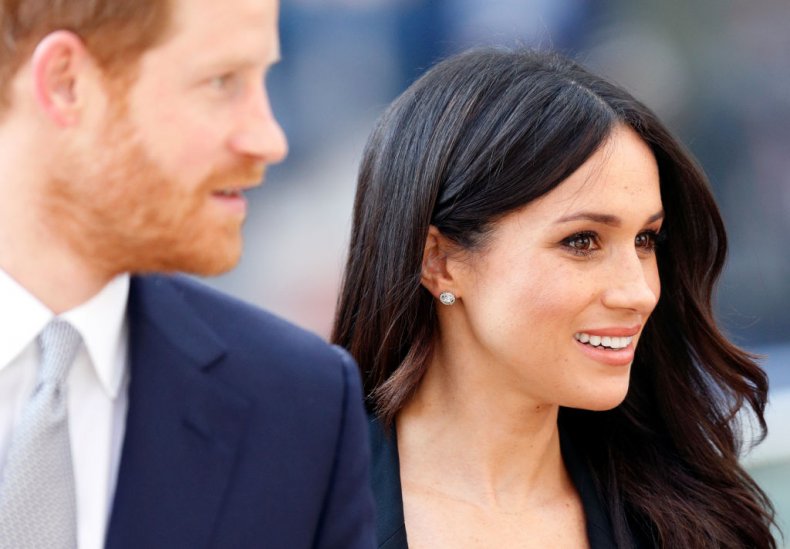 In today's footage, Meghan added: "From my standpoint, being newer to the world of the Commonwealth where I lived in Canada for several years. It wasn't until joining the family that I was able to meet so many young people throughout the commonwealth, they came with a question, they always offered a solution.
"And that's what I think is so inspiring and why I'm incredibly proud to be able to work with The Queen's Commonwealth Trust but why it's a continuation of the legacy of your grandmother [the queen]."
The duke also recently said "there is no way that we can move forward unless we acknowledge the past" of the Commonwealth, in words interpreted as a reference to the empire and slavery.
In the footage, the couple also criticized social media companies for failing to stop online trolling with Meghan warning "people are going online more than ever before to feel community" because of the pandemic.
The Duchess of Sussex said: "When you look at what these platforms are capable of with that reach, and what that propels in terms of trolling... You can either train people to be cruel, or you can train people to be kind. It's really that simple."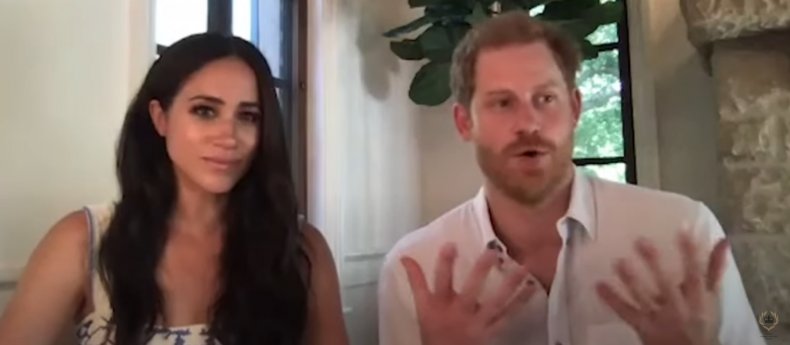 She added: "Everyone's mental and emotional wellbeing are perhaps more fragile than ever before, certainly with COVID and our dependability on devices right now in the absence of human interaction."
Prince Harry said it took courage to "stand up to hate."
He added: "If we are all able to show our vulnerability that doesn't mean that you're weak. If anything, I believe, that's probably showing most of your strength."
The couple appear to have filmed the video at their new house in Montecito, Santa Barbara, where they moved in July.
A source close to Prince Harry was previously dismissive of Scobie's claim about the call, saying: "The Queen is probably the person he respects and values most in the world."