Meghan Markle and Prince Harry Probably Won't Have a Prenup: Here's Why
Despite all the assets at risk if Prince Harry and Meghan Markle were to ever get a divorce, the couple probably won't be signing a prenuptial agreement before they make that trip down the aisle in May, most likely because prenups aren't generally practiced in the United Kingdom.
In fact, prenups can't even be legally enforced in British courts, according to BBC, but some judges will take them into account on a case-by-case basis "as long as certain precautionary steps were taken when the agreement was drawn up and signed."
As for the royal family, married members typically haven't signed prenups before getting hitched. "They are more popular in the United States—it's just not a British thing," Ingrid Seward, an author on the British royal family, told People magazine in an interview published on Tuesday.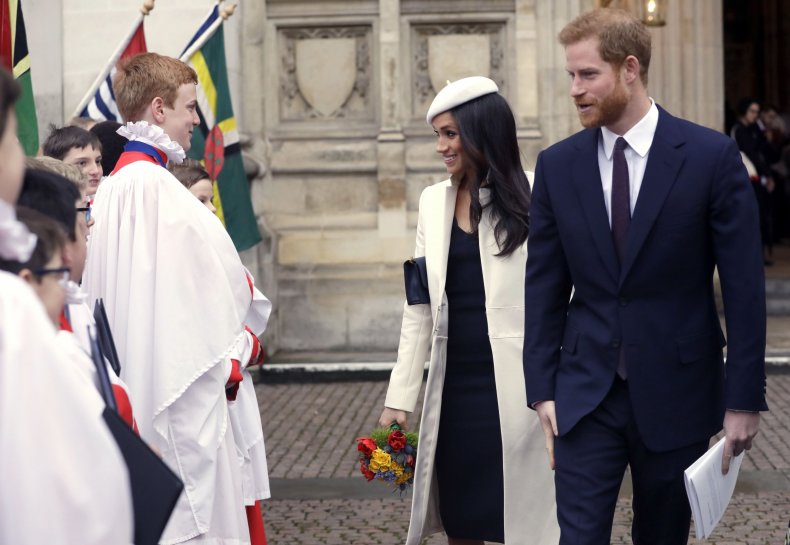 It would seem as though Harry and Markle would have a lot to lose if they did divorce. Markle, an American actress, gained substantial assets from her starring role on USA series, Suits, which she appeared on for seven seasons.
Meanwhile, Harry reportedly has large quantities of money set up in trusts left to him by his mother, the late Princess Diana, and from other members of the royal family like his grandmother, Queen Elizabeth II. Due to the extra level of protection issued on trust funds, there may be specific provisions preventing the money from being split between two parties.
When it comes to their living situation and which party would get the house in the instance of divorce, the answer is most likely neither. Harry and Markle live rent-free in Nottingham Cottage at Kensington Palace. And when they move into their own country home, it will likely be an estate already owned by the queen, similar to Prince William and Kate Middleton's living arrangements at the queen's Sandringham estate in Norfolk. Although William and Middleton's home was technically a gift from the queen.