Meghan and Harry Will Reportedly Attend Queen's Jubilee Cathedral Service
Meghan Markle and Prince Harry will attend a church service in Queen Elizabeth II's honor as part of the Platinum Jubilee—and Prince Andrew is also likely to attend, it has been reported.
The Duke and Duchess of Sussex had already confirmed they would be at the celebrations, which take place from June 2 to June 5, but it was not previously known which event they would be present for.
However, Meghan and Harry are now planning to make an appearance at a Service of Thanksgiving for the Queen's Reign, at Westminster Abbey, on Friday, June 3, The Daily Telegraph reported.
Prince Andrew will also likely make an appearance at the same event, echoing his controversial attendance at a memorial service for Prince Philip in March.
There has not yet been an official announcement and it is not currently clear whether the Sussexes will bring their children Archie and Lilibet Mountbatten-Windsor to the service itself, though they will come to Britain.
Members of the royal family will arrive from 11 a.m. on the second day of the celebrations, following Trooping the Colour, the Queen's annual birthday parade, on Thursday, June 2.
Harry and Meghan and Prince Andrew are banned from the Buckingham Palace balcony, which is reserved for working members of the royal family.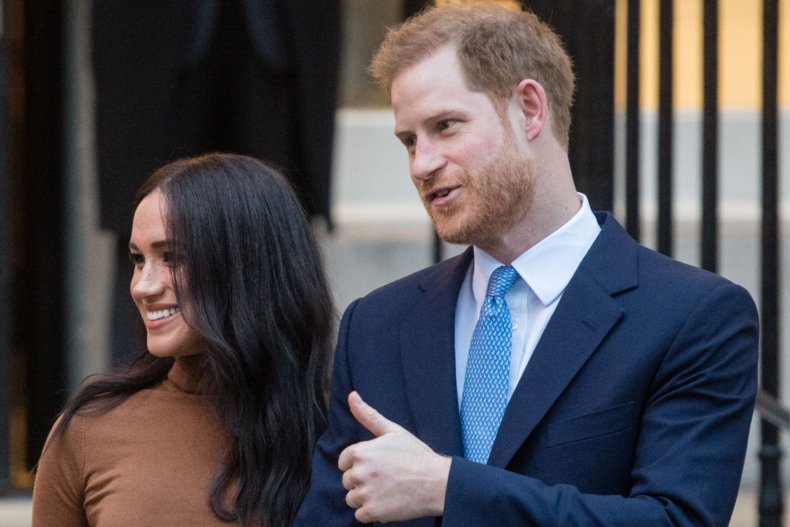 Buckingham Palace said in a May 6 statement: "After careful consideration, The Queen has decided this year's traditional Trooping the Colour balcony appearance on Thursday 2nd June will be limited to Her Majesty and those Members of the Royal Family who are currently undertaking official public duties on behalf of The Queen."
A spokesperson for Harry and Meghan released a statement shortly afterwards: "Prince Harry and Meghan, The Duke and Duchess of Sussex are excited and honored to attend The Queen's Platinum Jubilee celebrations this June with their children."
It will be Lilibet's first visit to Britain and first time meeting the Queen and other royal family members, while Archie has not been to the U.K. since 2019, when he was still a baby.
At age 3, for the first time, he stands a chance of building a memory of the monarch, 96, that may stay with him for life, though he is still young.
News of the Sussex family's planned attendance at the jubilee came shortly after Harry told NBC in April he was uncertain whether he would make it over a security dispute.
Harry sued the U.K. government for removing his police protection during trips to Britain, which his legal representative previously suggested made it unsafe for his family in the country.
The duke told Hoda Kotb at the Invictus Games in April: "I don't know yet. There's lots of things with security issues and everything else. This is what I'm trying to do, trying to make it possible that I can get my kids to meet her."
For more royal news and commentary check out Newsweek's The Royal Report podcast: