Will Prince Harry and Meghan Markle Feature in 'The Crown?' Netflix Unlikely to Show Them Ditching Royal Duties, Says Producer
With every new Royal Family story, there are always people on social media saying that they cannot wait for the events to be seen on The Crown, Netflix's hit show starring Claire Foy and then Olivia Coleman as Queen Elizabeth II.
As such, when Prince Harry and Meghan Markle announced they planned to "step back" as Royal Family members on January 9, fans were already thinking up their ideal casting for when the events would be depicted on the show.
However, the executive producer of The Crown, Suzanne Mackie, told PA (per BBC News) that she thought it was unlikely the latest events would ever appear in the Netflix series.
Mackie said: "To be honest, whatever the life of The Crown is after where we are now, I doubt we'll ever go as far into the present day."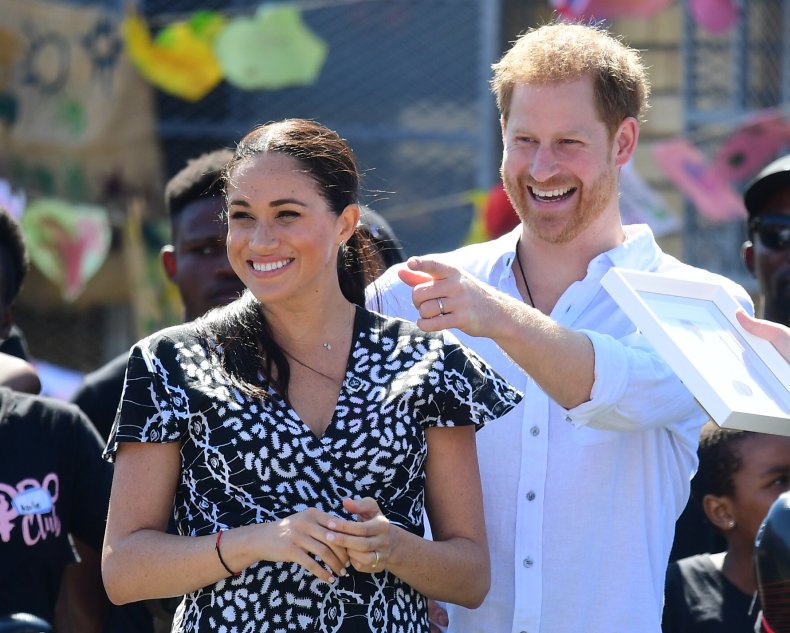 The Crown creator Peter Morgan has previously said that he has no idea where he will choose to end the Netflix series. He told a BAFTA audience in February 2018 (per Digital Spy): "I really don't know [how it will end]. I really don't know. I couldn't even imagine doing Diana, I can't even think about that."
Previously, Netflix content boss Ted Sarandos has said of the show (per The Hollywood Reporter): "The idea is to do this over six decades, in six seasons presumably, and make the whole show over eight to 10 years."
If this is still the case, then this means that the show would take the story of the queen from her marriage to Prince Philip in 1947 to around 2007. However, the show may choose to take the action to her Diamond Jubilee in 2012, 60 years after the monarch took to the throne.
Previously, Morgan told Entertainment Weekly that he did not intend to take the story up to date so as to include Meghan Markle into the series.
He said: "I know how my show is going to end—but that's long before where we are now. I feel uncomfortable writing about events within a certain time period. I think there's a certain amount of time within which...it's too close to the moment.
He added: "Let's wait twenty years and see what there is to say about Meghan Markle… She'll only become interesting once we've had twenty years to digest who she is and what her impact has been. If I were to write about Meghan Markle I would automatically be writing journalistically. I've got nothing to say about Meghan Markle."
The Crown Seasons 1-3 are currently streaming on Netflix.
Will Prince Harry and Meghan Markle Feature in 'The Crown?' Netflix Unlikely to Show Them Ditching Royal Duties, Says Producer | News