Meghan Markle and Prince Harry Say Their Netflix Shows Give Hope
Meghan Markle and Prince Harry have signed a multi-year Netflix deal to produce "content that informs but also gives hope."
The Duke and Duchess of Sussex confirmed their new small-screen careers in a statement that also revealed their commitment to family programming "as new parents."
Among projects in the pipeline are a series of nature documentaries and an animated series celebrating inspiring women.
Their production company is yet to be named and no details were released about the value of the deal or when filming might begin.
Meghan and Harry said in a statement: "Our focus will be on creating content that informs but also gives hope.
"As new parents, making inspirational family programming is also important to us."
The also said Netflix's "unprecedented reach will help us share impactful content that unlocks action."
The revelations first appeared in the New York Times but have since been confirmed by a spokesperson.
The newspaper reported the couple may appear in front of camera, but Meghan will not return to the acting career that made her name through Suits.
The move comes after rumors earlier this month that they were in talks with NBCUniversal.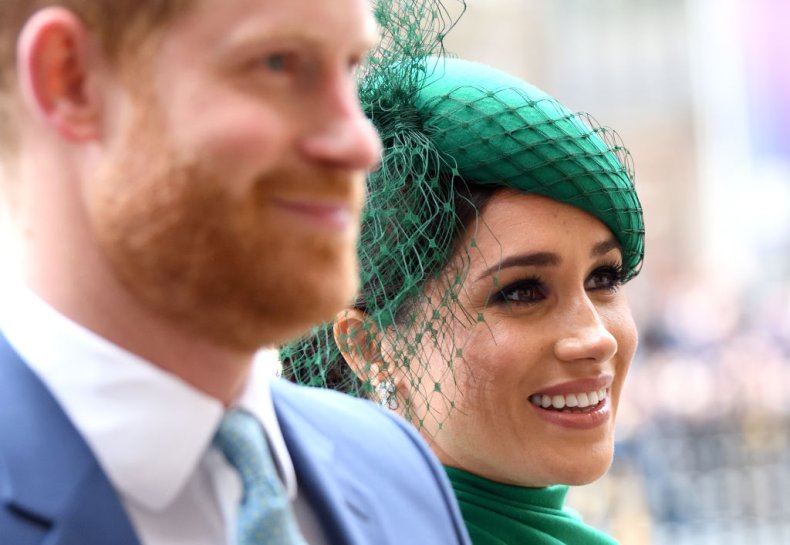 The deal will bring money in for the couple just two months after they completed the purchase of a $14.7 million mansion in Montecito, California.
Ted Sarandos, Netflix's co-chief executive, said in a statement: "We're incredibly proud they have chosen Netflix as their creative home and are excited about telling stories with them that can help build resilience and increase understanding for audiences everywhere."
Netflix has 193 million subscribers worldwide. Prince Harry had his debut on the digital streaming service this month in Rising Phoenix, a documentary about the Paralympic Games.
Harry told Fox News last week: "Rising Phoenix is a story that the world needs now.
"We are confronted by the true power of the human spirit and the sheer strength of mind to overcome and achieve what most would deem impossible.
"It proves that sport is much more than a physical skill, it is purpose and drive, community and comradery, ambition and self-worth.
"These athletes are not only a credit to their countries and to their sport, they are also a true testament to human endeavor and the epitome of resilience."
Meghan and Harry initially lived on Tyler Perry's generosity in the Hollywood producer's Beverly Hills mansion, where they reported repeated drone sightings to police.
The couple ultimately filed a lawsuit against unnamed photographers, citing pictures taken of their son Archie playing in private in the grounds of the Tuscan-style villa.
Paparazzi photographers have been patrolling Montecito since the couple moved into their new home in the exclusive coastal community in July.