Meghan Markle and Prince Harry Attack Social Media's 'Global Crisis of Hate'
Prince Harry and Meghan Markle called out social media's "global crisis of hate" in a conversation with Time magazine.
The Duke of Sussex said problems with misinformation were not confined to one platform or one group, but existed across the world.
And Meghan revealed the couple have been talking to tech industry defectors, as well as neuroscientists, about the scale of the problem.
The Duchess of Sussex said: "It can feel really overwhelming to try to understand all the nuance of what happens online.
"It is all-encompassing and it affects us at a multi-faceted level.
"And so we started with professors and experts in the field, with defectors from some of the largest platforms, neurologists—people to really help us view it through a holistic approach.
"And in that there have been relationships, and now friendships, that we have formed with a lot of these people who have a shared goal of wanting to make this space healthier and better for all of us."
Meghan interviewed Alexis Ohanian, the co-founder of Reddit, for the Time 100 talk and the pair moderated several discussions on the future of digital technology.
The duke and duchess were also interviewed by Time editor-in-chief Edward Felsenthal.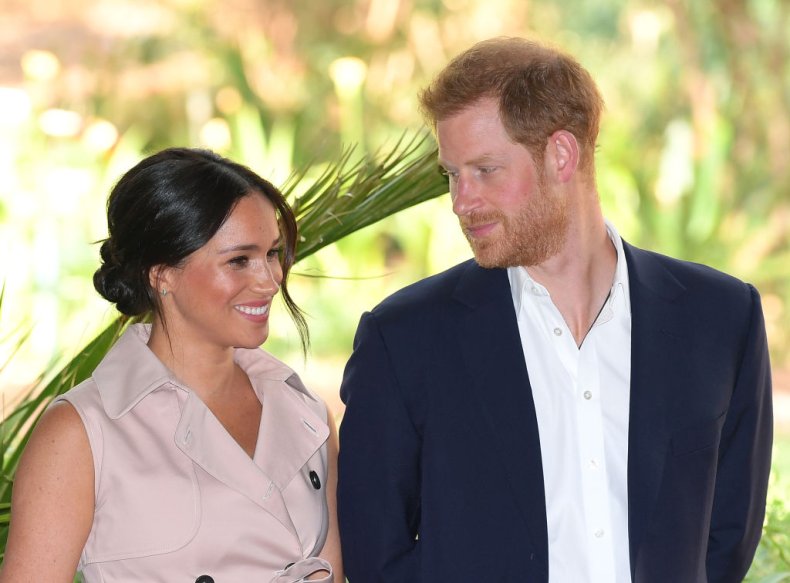 Prince Harry said: "What is happening in the online world is affecting the world.
"It is not restricted to certain platforms or certain social media conversations or groups.
"This is a global crisis—a global crisis of hate, a global crisis of misinformation, and a global health crisis."
This is not the first time Harry and Meghan have spoken out about social media.
Meghan recently revealed she stays off social media for the sake of her mental health.
A friend of the couple told Newsweek: "The duke and duchess believe that the critical issues we're collectively facing—like racial justice, gender equity, climate change, our own health, and the strength of our democracies—are at the precipice of progress.
"That belief reflects a core element of their organization Archewell.
"The couple also believes that in the digital world, we have a tool that could help take us across that precipice.
"But as it stands now, the digital experience has taken a toll on our emotional and mental wellbeing, on trust in the information we consume, and on the way we treat one another.
"They believe that can change and needs to change."