Meghan Markle and Prince Harry's Son Archie has Lived in U.S. Longer Than U.K.
Meghan Markle and Prince Harry's son Archie has lived more of his life in America than Britain in a new milestone for the couple's royal exit.
The Duke and Duchess of Sussex's future as U.S. residents is becoming increasingly concrete with the purchase of their own house in the summer as well as Netflix and Spotify deals.
Archie Mountbatten-Windsor has also now been a resident of California for longer than he was in the U.K., with coronavirus meaning it will likely be months before he sees the land of his birth again.
He was born on May 6, 2019, and spent around six months at his parents' Windsor home, Frogmore Cottage.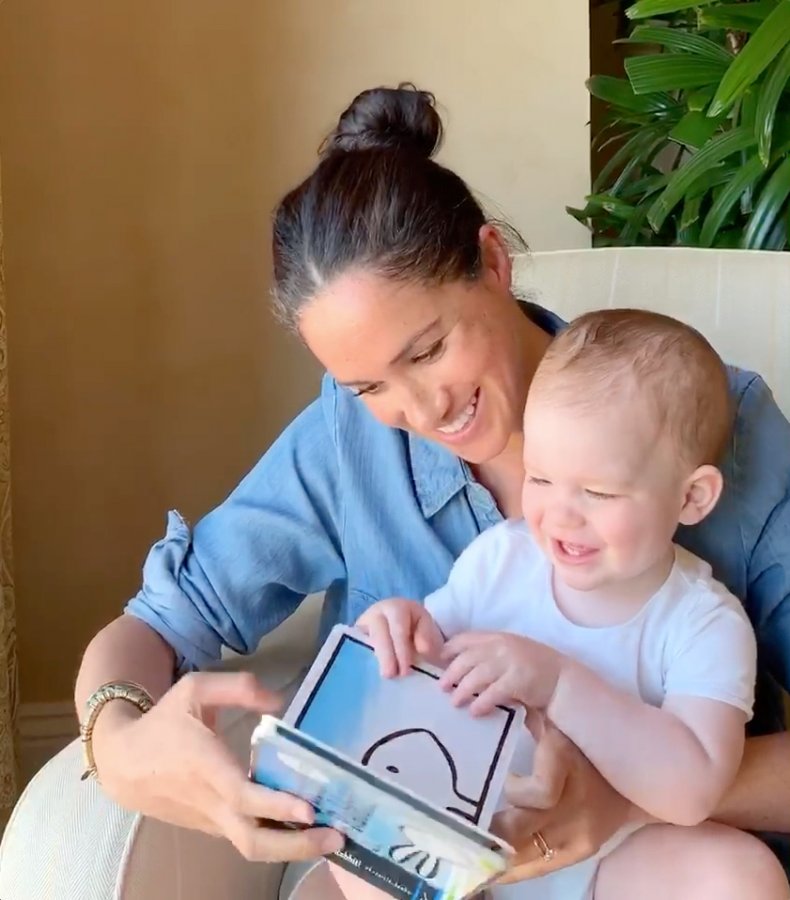 In November, Harry and Meghan left Britain for a long break in Canada with the first hint of their arrival coming in the form of a Thanksgiving message with a maple leaf in the caption on Instagram.
Archie stayed in Canada while they visited Britain in January, going to Canada House, in London, to thank staff for the country's hospitality, The Sun reported.
The couple left him in Canada again when they flew back to Britain in March for their final engagements before standing down as senior working royals, Harpers Bazaar reported.
The family's initial move to Los Angeles was confirmed by People, on March 26, meaning he has spent around nine months in America.
Prince Harry also reached a recent milestone as his time in California is now his longest outside Britain.
It comes after Meghan Markle and Prince Harry's Christmas card was released this week through charity The Mayhew, which helps vulnerable people look after their dogs.
The picture showed Archie on Harry's lap alongside Meghan by a playhouse at their $14 million Montecito mansion, in Santa Barbara.
The image, a graphic created from one taken by Meghan's mother Doria Ragland, also appeared to show Archie has inherited his father's red hair.
A spokesperson for the family: "The original photo of the family was taken at their home earlier this month by The Duchess's mother.
"The small Christmas tree, including the homemade ornaments and other decorations, were selected by Archie, and the tree will be replanted after the holidays."
The Mayhew said in a Twitter post: "We're thrilled to receive wonderful Christmas wishes from our Patron, The Duchess of Sussex, who also made a personal donation, helping dogs, cats and our community.
"From all of us at Mayhew, thank you and Merry Christmas."
Britons will later gather around TVs across the country to watch the speech by Queen Elizabeth II, in which the monarch is likely to talk about the coronavirus.
Meanwhile, the queen herself woke up this morning at Windsor Castle, rather than Norfolk retreat Sandringham, for the first time in 32 years.
The change comes as the royal family adjust to the need for social distancing in light of the coronavirus.
Elizabeth and husband Prince Philip will also not be allowed under COVID rules to see other royals indoors after cases in the area around the castle more than doubled in a week.