Harry and Meghan Are Finishing Up Their Official Duties, and Their Fans Aren't Ready to Let Them Go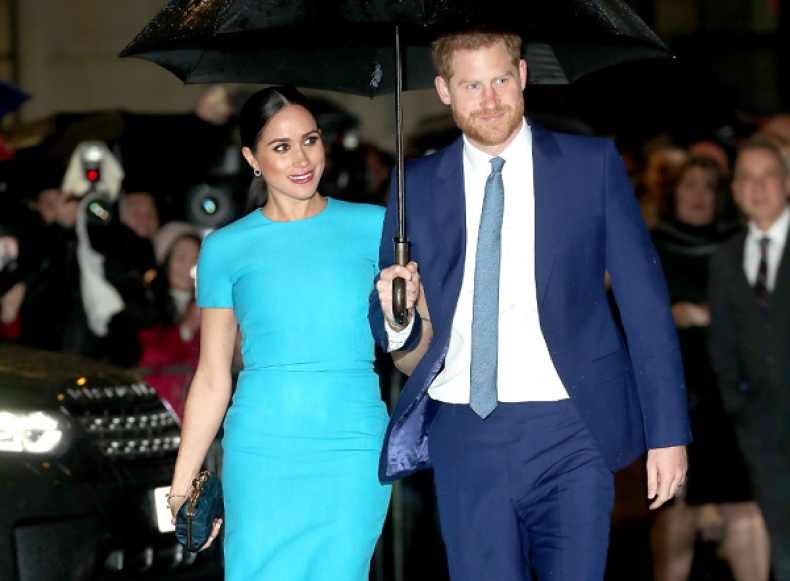 Prince Harry and Meghan Markle made their first official appearance since announcing plans to step back from royal life and live as common citizens.
The Duke and Duchess of Sussex attended the annual Endeavor Fund Awards in London on Thursday. The awards ceremony was initiated by the Endeavor Fund, a charity organization founded by Harry that supports veterans injured in service.
The grey and rainy weather could have put a damper on the event, but the couple seemed to bring all of the light in a number of photos that captured them glowing and smiling during their first joint engagement since the big news of their separation from the royal family.
Social media erupted with praise for the couple from fans who were happy to see them back in the public eye.
"I am here for this level of happiness! Oh my goodness. Harry and Meghan, I wish you an amazing life full of moments like this," one person wrote on Twitter.
Since revealing their royal titles will soon be dropped, the couple has largely avoided making public appearances. Meghan spent much of the year so far in Canada, while Harry has only popped up occasionally in the U.K.
Considering the massive wave of negative press they received after their announcement, fans were mostly just proud to see Harry and Meghan smiling.
"God this picture tho. The tabs really did kill their golden goose," one Twitter user wrote alongside a sparkling image of the couple smiling blissfully at one another in the rain.
"We have a winner. Harry and Meghan look magical in this pic," another Twitter user wrote.
Although the event marked the beginning of the end of their royal duties, Harry gave a nod to his grandmother, Queen Elizabeth II, while speaking at the awards ceremony.
"Meghan and I are so happy to be back here with you," he said. "Being able to serve queen and country is something we all are rightly proud of, and it never leaves us. Once served, always serving.
To the surprise of many, Harry and Meghan announced in January they would be stepping back from their roles as senior royals with intentions to become financially independent. The queen supported the couple's decision and released a statement weeks later noting that Harry, Meghan and their son Archie will "always be much loved members of my family."
Harry and Meghan are set to appear at a number of events throughout the U.K. until they officially begin their transition on March 31.
See a few more reactions to Harry and Meghan's night out below.