What We Know About Meghan Markle and Prince Harry's U.K. Home As They Lend It to Princess Eugenie
Meghan Markle and Prince Harry are opening up their U.K. home to Princess Eugenie—here's everything we know about the historic royal residence.
Harry invited his cousin to start her family in the same place he and Meghan had their first weeks with son Archie, now 18 months.
Princess Eugenie is expecting her first child in the New Year and has already moved into the Grade II home in the grounds of Windsor Home Park, near Windsor Castle.
Harry and Meghan have not moved out but are unlikely to spend much time there as the coronavirus pandemic has them grounded at their Santa Barbara mansion, in California.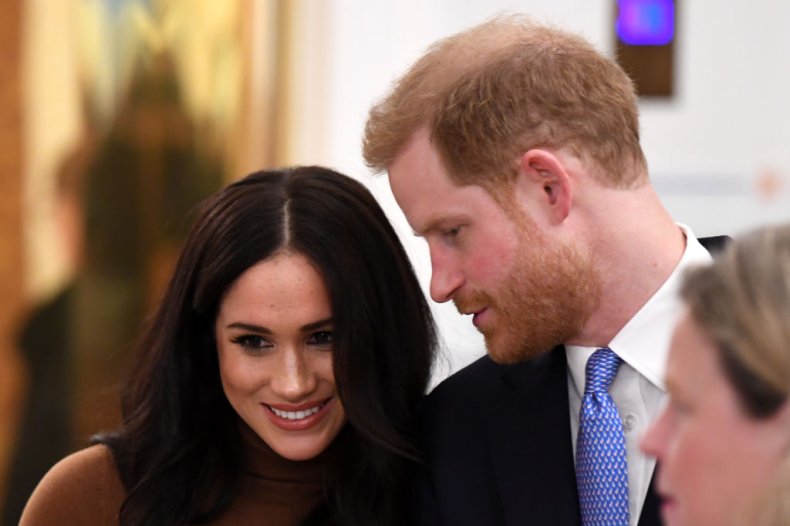 Frogmore Cottage History
Frogmore Cottage was leased by Queen Charlotte, wife of George III, in 1790 as "a retreat for her and her unmarried daughters," according to The Idea of the Cottage in English Architecture, by Daniel Maudlin.
It was also a family home of theologian Henry James Sr., father of the novelist Henry James, and sits in the expansive grounds of the Frogmore Estate.
The cottage is just a stone's throw from Frogmore House, where Meghan and Harry had their wedding reception, and also near the Royal Mausoleum where Queen Victoria is buried.
From the early part of the 20th century, the cottage was split into five apartments for royal staff to live in while working at Windsor Castle.
Meghan's lawyers described in a filing for her tabloid privacy case how the house was given to the couple after their May 2018 wedding at nearby St. George's Chapel, Windsor Castle.
The document reads: "In return for the official and public functions which she and her husband performed, they were given residence in Frogmore Cottage (one of Her Majesty The Queen's historic dwellings in Windsor Great Park)."
The National Heritage List for England describes the building as a "stucco faced," two storey house with a parapet, sash windows and a porch.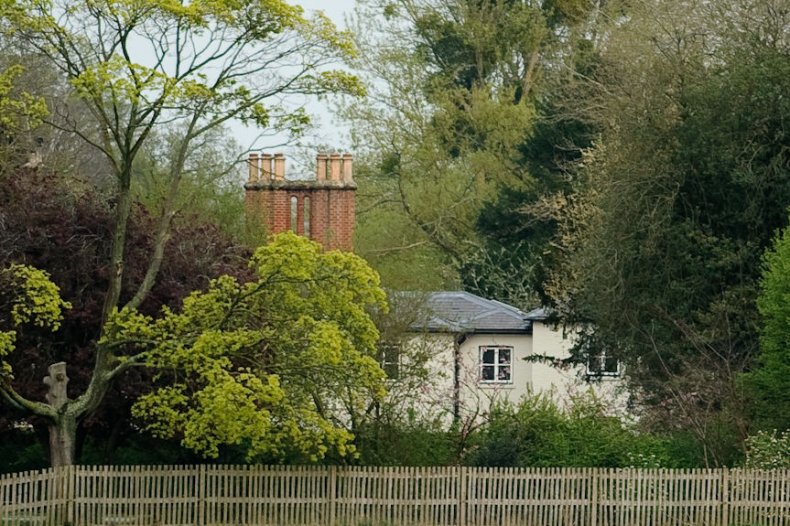 Frogmore Cottage Renovations
Before Harry and Meghan moved in, Frogmore Cottage needed significant renovations to turn it from a staff quarters into a house fit for a young royal family.
Structural work was paid for out of public money from the Sovereign Grant to the tune of $3.1 million while the duke and duchess used their own funds to create their ideal home.
A nursery was installed for Archie and significant work went into landscaping the gardens so they would be perfect for the young family.
Some of the work done was covered in biography Finding Freedom, which described conservatory extensions, several new gas fireplaces, and an open-plan kitchen.
Authors Omid Scobie and Carolyn Durand wrote: "Part of the plans included extensive landscaping, since one of the attractions of Frogmore Cottage were the beautiful gardens where their baby could one day play freely."
They quoted a trusted confidante, who said: "As a place to raise a child, it's really lovely. They could open their door and have all of those private gardens.
"Both of them felt it would be a really positive thing for their child to be there, go on walks privately. While it wasn't something they had considered before, once it became an option they were both really excited about it."
Over the summer, Meghan and Harry repaid the public money spent on the renovations after stepping back from their roles as senior working royals.
They stated on their Sussex Royal website: "The refurbishment of Frogmore Cottage, the Grade-2 listed building in Windsor Home Park was funded by Her Majesty The Queen through the Sovereign Grant, reflecting the Monarchy's responsibility to maintain the upkeep of buildings with historical significance (see above).
"Expenses related to fixtures, furnishings, and fittings at the official residence—which is owned by Her Majesty the Queen—were funded privately by The Duke and Duchess of Sussex."
The sovereign grant is paid to the royal family by the British government each year and represents the institution's public funding.
In addition to being close to their wedding venue, Frogmore will hold cherished memories for Meghan and Harry as their first months with baby Archie were spent there.
A Sussex source previously told Newsweek: "Frogmore Cottage continues to be The Duke and Duchess of Sussex's residence in the U.K. and they are delighted to be able to open up their home to Princess Eugenie and Jack [Brooksbank] as they start their own family."