Meghan Markle and Prince Harry Urged to Follow Cardi B and Sue YouTubers
Meghan Markle and Prince Harry have to "start making an example" of hostile YouTube accounts following the path of Cardi B, Newsweek has been told.
The grammy-award winning rapper sued YouTuber Tasha K for libel, invasion of privacy and intentional infliction of emotional distress and won a $2.5 million payout.
However, Cardi B isn't the only famous name to face an onslaught of negative commentary via the video sharing platform, where content creators can monetize their channels through ad revenue.
Christopher Bouzy investigated the big money industry behind anti-Meghan accounts over several months, even before Cardi B won her case on Monday, January 24.
His company, Bot Sentinel, estimated that YouTubers have made around $3.5 million from producing critical videos about the Duchess of Sussex.
Bouzy told Newsweek's The Royal Report podcast: "There's a few things that need to happen and I was completely against this if you had asked me three months ago.
"I do believe that individuals need to start suing. I do believe that Meghan Markle and Harry, they need to start suing. The reason I believe that is they have to start making an example of these accounts.
"If you sue a handful of people then other people may start to say, 'I can actually be financially ruined if I continue doing this'."
Cardi B took on Tasha K, accusing her of making false and defamatory statements. The star's lawyers argued the statements were malicious and part of a campaign against her.
A jury sided with Cardi B and awarded $1 million in general damages, $1.5 million in punitive damages and a further $1.3 million in legal costs.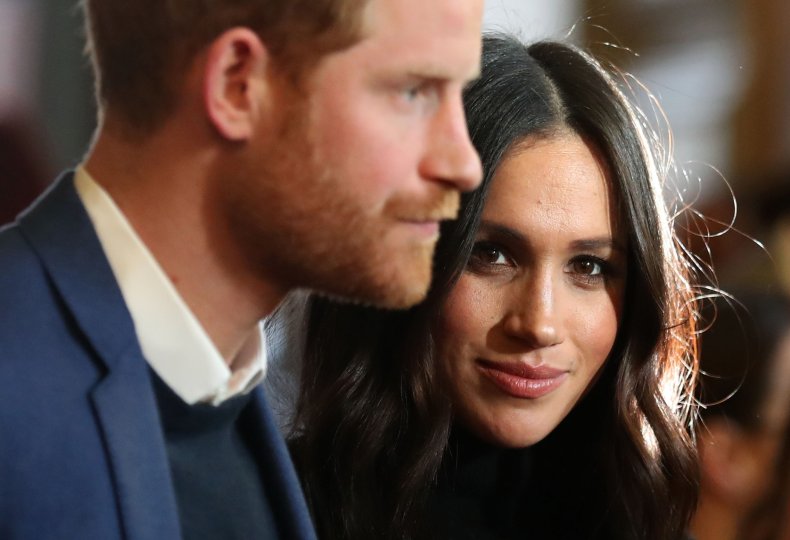 Eric Schiffer told Newsweek: "The jury's decision is likely spinning the wheels of interest inside Meghan's head.
"Given her orientation in using the courts to manage her reputation we could see the potential of a similar type of action downstream as Cardi B has prevailed upon.
"I think the impact will be significant legal bills this month in trying to get clarity about what is a safe harbor and what is not as well as many YouTubers calling their insurance carriers to determine the full scope of their coverage.
"I think this week will be a good week for defamation lawyers and those who sell insurance for the protection of YouTubers."
Tasha K told her almost 1 million YouTube subscribers: "These last four years fighting this conspiracy case have been extremely challenging and yet I wouldn't change a single thing about any of it.
"I've learned so much. Every moment was incredibly powerful and insightful. The verdict handed down on Monday was no shock to myself, my husband or my legal team.
"We are prepared and we were prepared for this challenge from the beginning. Prepare for the worst, as we said. We called bluff against a machine that wanted to bully me for not wavering from my personal beliefs."