Can You Watch Meghan Markle and Prince Harry's Wedding on Live Stream Video? Couple to Marry on TV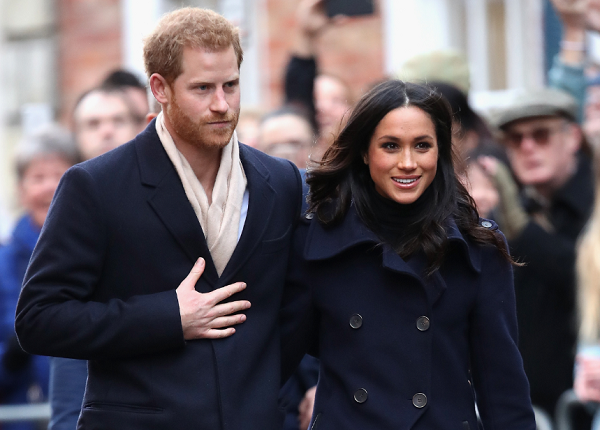 When wedding bells ring for Prince Harry and his bride-to-be, Meghan Markle, in May 2018, commoners kept out of the actual ceremony at St. George's Chapel in Windsor Castle will still be able to watch the couple tie the knot.
Although Harry and Markle's engagement was announced on Monday, wedding plans are already underway. Details, so far, are limited. But a Kensington Palace rep told TMZ on Friday that cameras would be permitted.
By allowing a camera pool, media outlets will be able to broadcast the wedding live, with the option to put it on digital platforms, too. That means viewers without cable or TV will likely be able to live stream Harry and Markle's wedding on computers and smart devices.
Televising Harry and Markle's wedding follows in the footsteps of Prince William and Kate Middleton's 2011 wedding, which aired across the globe. While nearly 27 million Brits tuned into that royal affair, it attracted more than 23 million additional viewers in the United States, according to Deadline. Harry and Markle's nuptials are likely to attract a large stateside audience, too, considering she is an American.
Prince Charles and Princess Diana's 1981 wedding, which was the first time a royal wedding was televised. It was watched by 17 million Americans.
An official date for the wedding has not been revealed. But some have speculated the couple will exchange vows during Memorial Day weekend, on May 26.
Harry and Markle posed for their first official engagement photos in Kensington Palace's Sunken Garden on Monday. Markle flashed her three-stone diamond sparkler, which was custom designed by Harry. Two of the jewels were from Diana's personal collection.
The lovebirds appeared at their first royal outing in Nottingham on Friday in honor of World AIDS Day. Fans, waving British and American flags, cheered for Harry and Markle. She interacted with the crowd, and later met with members of local charities and organizations that provided help for people living with HIV/AIDS.