Meghan Markle and Prince Harry's Baby Picture Contained Very Modern Detail
Meghan Markle and Prince Harry's royal baby announcement was like no other—as it was taken remotely with an iPad.
The Duke and Duchess of Sussex got around COVID lockdown in the same way as friends, families and colleagues everywhere—by using the internet.
Rather than invite a photographer to their mansion in Montecito, Santa Barbara, they had friend Misan Harriman capture Meghan's baby bump with an iPad from London.
The photographer was the first black man to photograph a cover for British Vogue in the magazine's history and was friends with Meghan since before she met Harry.
Harriman wrote on Twitter: "Meg, I was there at your wedding to witness this love story begin, and my friend, I am honoured to capture it grow.
"Congratulations to The Duke and Duchess of Sussex on this joyous news!
"#remoteshoot #shotonipad #shotbymisan."
The move mirrors a recent New York Times cover photo of actress Zoe Kravitz, set up by Taylor Swift while photographer Christopher Anderson gave instructions by video call from Paris, the Daily Telegraph reported.
However, based on an interview Harriman gave to British Vogue magazine, it sounds like the shoot went smoothly despite the participants being close to 5,500 miles apart.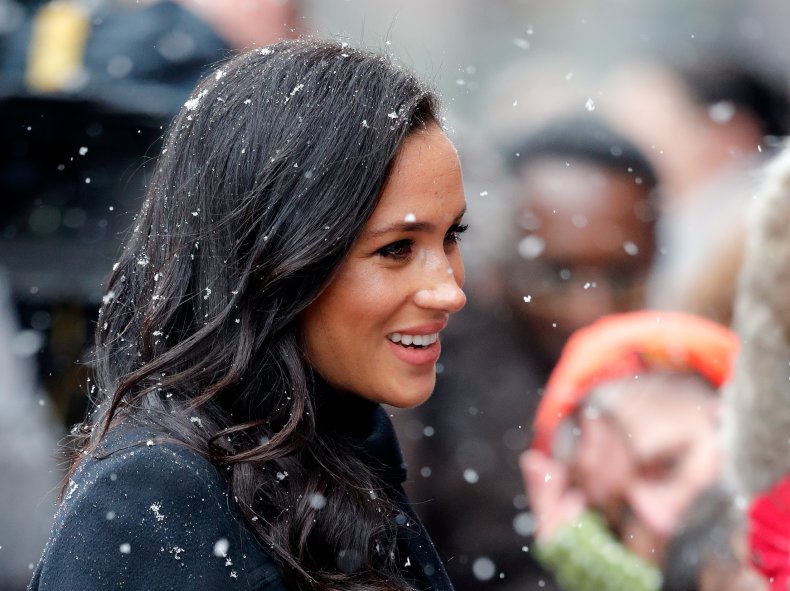 Harriman told Vogue: "With the tree of life behind them and the garden representing fertility, life and moving forward, they didn't need any direction, because they are, and always have been, waltzing through life together as absolute soulmates."
He added: "When you see people who have the connection that they have, it's like reading the pages of a book."
The announcement came on Valentine's Day in a subtle tribute to Princess Diana, whose announcement of her pregnancy with Prince Harry came on February 14, 1984.
A spokesperson for The Duke and Duchess of Sussex said: "We can confirm that Archie is going to be a big brother.
"The Duke and Duchess of Sussex are overjoyed to be expecting their second child."
The announcement comes after Prince Harry's cousin Princess Eugenie gave birth to her first child, a baby boy, last week.
Archie and his sibling will be second cousins with the princess' son and Harry and Meghan sent Eugenie private congratulations.
Queen Elizabeth II is also expecting another great grandchild later this year as granddaughter Zara Tindall is also pregnant.
A Buckingham Palace statement last week read: "Her Royal Highness Princess Eugenie was safely delivered of a son today, 9th February 2021, at 0855hrs at The Portland Hospital.
"Jack Brooksbank was present. The baby weighs 8lbs 1oz.
"The Queen, The Duke of Edinburgh, The Duke of York, Sarah, Duchess of York, and Mr and Mrs George Brooksbank have been informed and are delighted with the news.
"This is Princess Eugenie and Jack Brooksbank's first child, The Duke of York and Sarah, Duchess of York's first grandchild, and the ninth great-grandchild for The Queen and The Duke of Edinburgh.
"Her Royal Highness and her child are both doing well."