Meghan Markle and Prince Harry's Royal Exit Came After Being Told 'No' for the First Time
Meghan Markle and Prince Harry's decision to quit royal life came after they were told "no" by palace staff for the first time, their biographer has told Newsweek.
The Duke and Duchess of Sussex wanted to change the "royal rota" system, which sees U.K. journalists given access to royal events.
The couple wanted to invite U.S. journalists to cover their projects but the palace stopped the plan, Finding Freedom co-author Omid Scobie said.
He told Newsweek that moment set in motion plans that ultimately led to them stepping back from royal duties and beginning a new life in America.
He said: "Harry's relationship with the press itself, that's something he will always struggle with.
"There were times within his role as a working member of the royal family he wanted to change that royal rota system.
"He wanted to bring in foreign press, they wanted to be able to work with a more diverse media landscape, and that was really the first time they were told 'no.'
"And on top of that, they were told maybe if you want to do that you have to fund that yourself and that was a conversation in summer 2019.
"I would imagine it was things like that which planted the seeds that led them ultimately to creating that road map."
Following their decision to step back as senior working royals, Meghan and Harry published a road map for their departure.
Part of their plans involved working toward becoming financially independent, mirroring the instruction to fund their alternative media proposals themselves.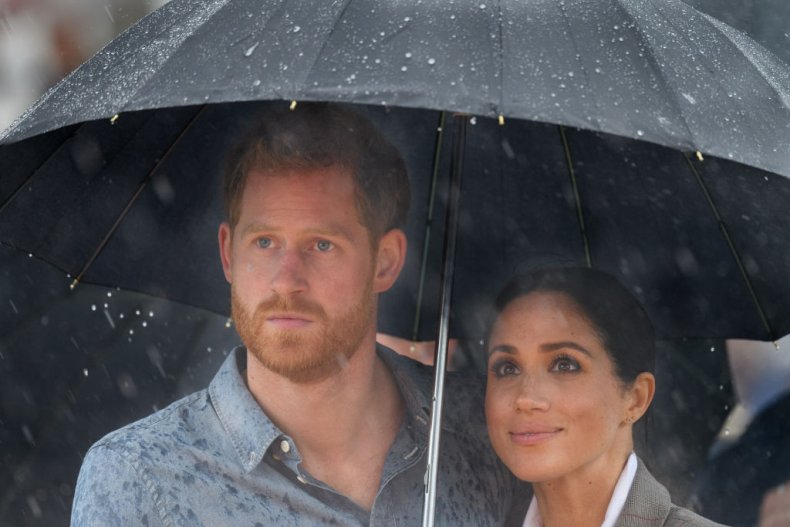 Their Sussex Royal website also revealed their plans to abolish the royal rota system and work more with specialized media.
Scobie's comments come on the day highly anticipated Finding Freedom, which he wrote with Carolyn Durand, was published after weeks of speculation about whether Prince Harry and Meghan contributed.
He insisted the couple did not participate in the book but said he had spoken to some of their closest friends who were happy to give interviews because they wanted to defend Meghan from critical coverage.
Material from the book includes intimate details about their first date as well as direct quotes from text messages Meghan sent friends, including about her early experience of baby Archie's life.
The book goes into detail about a feud between Prince Harry and Meghan on one side and Prince William and Kate Middleton on the other, stating that "even the Queen was concerned."
One aide quoted in the book said: "It's no secret, the future of this monarchy relies solely on the four people currently in Kensington Palace.
"The public popularity only lies with them.
"When [Prince Charles] becomes king, the only way it lasts is if the four of them are not at war. We cannot have them at war."
And a source told the authors: "There had been moments where [Harry] felt people working with his brother had put things out there to make William look good, even if it meant throwing Harry under the bus."
Other passages describe how Queen Elizabeth II was "devastated" after Meghan and Harry posted details of their exit plans online without consultation.
However, Scobie told Newsweek: "In terms of Meghan and Harry's relationship with the royal family, that has already improved dramatically from where the book leaves off.
"From where we leave them, where they've just moved over, things were at their absolute worst.
"I think it has taken some time for some fractures to heal. As a result, we need Harry to keep that great relationship he has with the Queen.
"In recent months he's much closer to his father but also you see the signs of things potentially changing.
"I don't think the relationship with the family is over at all.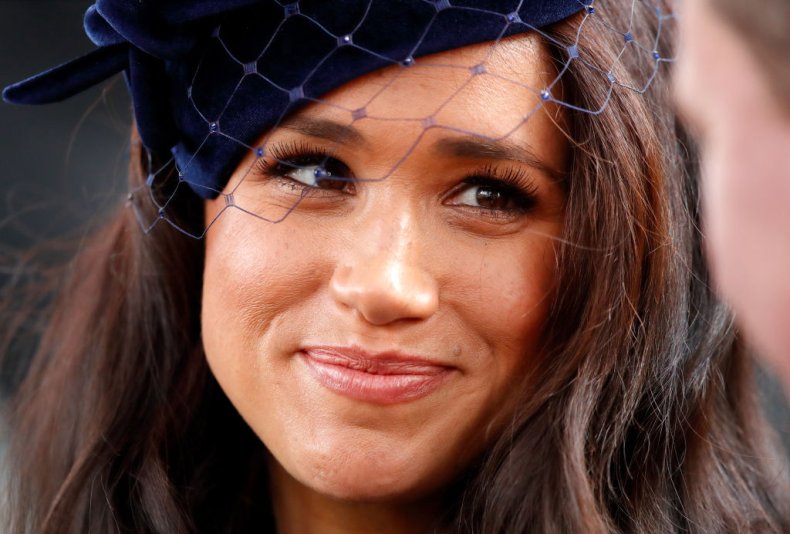 "If there's one thing Harry is very good at its separating his family from the institution of monarchy.
"A lot of the hurt and resentment, some of it still exists today. Some of it is towards the institution itself, which ultimately is what let Harry and Meghan down.
"In terms of them stepping back into that world in a working capacity, none of us can truly know, but I can't see it happening.
"The couple seem to be very forward-focused in their approach to work.
"As the Queen has said the door is always open and I think that's something they do take comfort in."