Is Meghan Markle Still a Princess After Quitting Royal Family and When Will Baby Archie Become a Prince?
Meghan Markle remains a "princess of the United Kingdom" despite quitting royal life, experts tell Newsweek.
Meghan and Prince Harry's son baby Archie will also become a prince automatically when Prince Charles becomes king due to a royal proclamation more than 100 years old.
Meghan, 38, was given the title Duchess of Sussex and her own coat of arms when she joined the royal family on marrying Prince Harry on May 19, 2018.
However, she listed princess as her occupation on Baby Archie's birth certificate and on official paperwork for Sussex Royal, the company she set up with Harry in Britain.
That was all before the Duke and Duchess of Sussex quit the royal family to begin a new life, first in Canada and now in Los Angeles.
Now that she has stopped representing the U.K. on foreign tours and performing official duties for Queen Elizabeth II, her occupation has arguably changed.
However, Duchess of Sussex is not her only title, she technically also became Princess Henry of Wales at the point of marriage.
Ingrid Seward, author of The Queen's Speech: An Intimate Portrait of the Queen in Her Own Words, tells Newsweek Meghan's status as a princess did not change when she moved back to America.
Seward says: "Meghan is entitled to have 'Princess of the United Kingdom' on her passport, even though she is still, I presume, an American citizen.
"There was some controversy about Catherine's [Kate Middleton] title when Prince George was born and we saw she was a 'Princess of the U.K.' on his birth certificate, but it is correct.
"As Meghan is not of royal blood herself, she takes her title from her husband, and if she were not a royal duchess, she would be Princess Henry of Wales.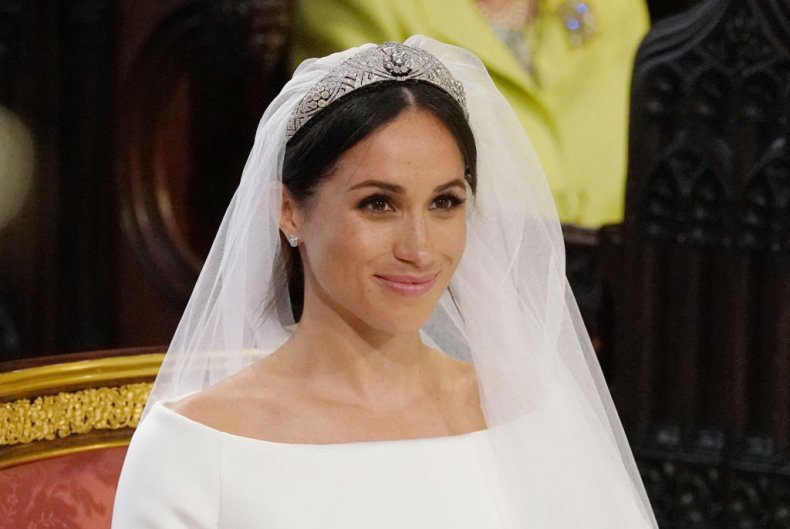 "She is not entitled to be styled Princess Meghan nor is Kate entitled to be styled Princess Catherine as they are not royal by birth."
Seward adds: "The only way Meghan could lose her style would be if the queen chose to remove it as she removed Diana's HRH—but the queen won't do that."
The exception to this rule is the wife of the heir apparent, which is why Harry's mother, the former Lady Diana Spencer, was known as the Princess of Wales, or Princess Diana.
Kate Middleton will inherit that title when Prince Charles becomes king and Prince William becomes the new Prince of Wales.
Penny Junor, author of The Duchess: The Untold Story, says: "Meghan became a princess when she married Prince Harry. Nothing has fundamentally changed.
"She's still married to Prince Harry, she's just living in America instead of here.
"We've got princesses who have never done a royal duty in their lives.
"Stepping back wouldn't alter it one jot. They haven't been banished or anything like that.
"They've decided they don't want to do royal work. The queen has said 'Okay, give it a go and we wish you luck.'"
There is one woman who married into the royal family who does use "princess" in her name: Princess Michael of Kent has had to drop her birth name, Marie Christine, in order to style herself using the formal title she gained on marrying Prince Michael of Kent.
Princess Michael is not a blood royal and the cost for her has been that she is now known within Britain predominantly by her husband's name rather than her own. Such a move would be unlikely for Meghan, a proud and outspoken feminist who believes in empowering women.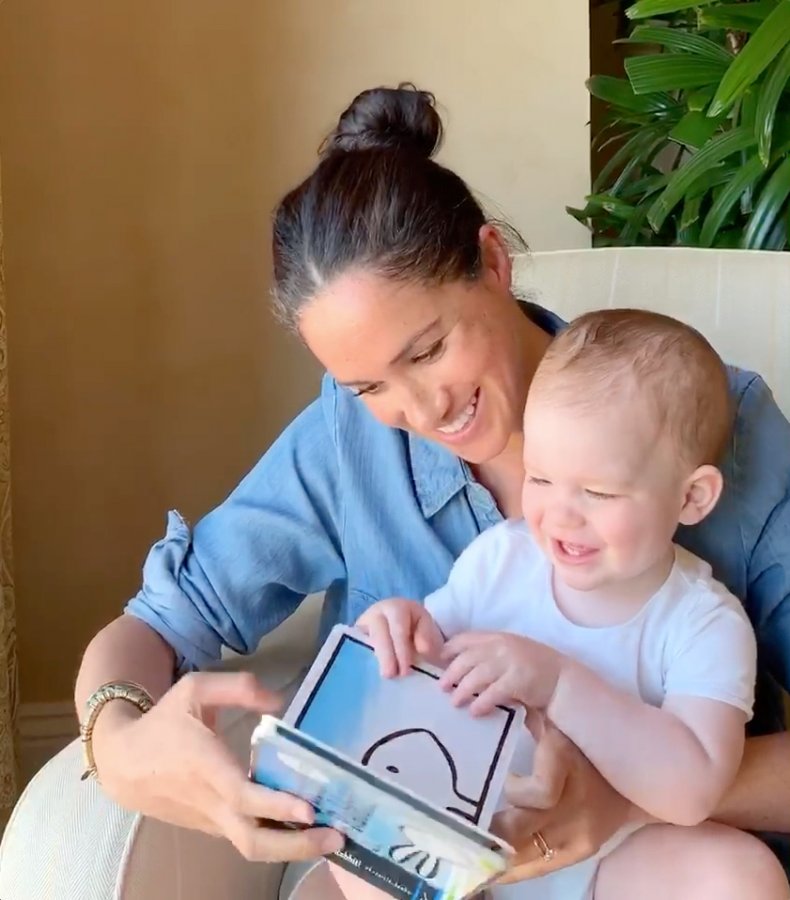 Will Archie become a prince?
Before the Sussexes left the royal family, baby Archie was due to automatically become a prince at the point his grandfather, Prince Charles, becomes king.
This ascension in status dates back to a royal proclamation issued by King George V—the queen's grandfather—in 1917 that covers Prince Harry's children but not Prince William's.
The Duke of Cambridge's children all became princes and princesses at birth because he is the heir to the heir apparent. Any future children he has will also be styled prince or princess.
Seward says: "Archie will remain Mountbatten-Windsor until the queen dies and his grandfather becomes king and then he will be Prince Archie, but [he] does not have to use this style."
Prince Harry and Meghan opted not to use the title Earl of Dumbarton, which Archie could have held by birthright, as they seek to give him a more normal life than his father.
This, coupled with their exit from the royal family, will mean Archie is unlikely to use any prince title he might be given, pending a change of heart.
Meghan and Harry could also ask Prince Charles to stop Archie being given the prince title, in keeping with their desire to keep him out of the public eye.