Meghan Markle cold-called voters with Gloria Steinem―and the feminist icon claims her friend's "princess" status "is a problem."
The Duchess of Sussex sat down with the journalist and activist in her backyard to talk about the importance of voting for digital magazine Makers Women in August.
Steinem has revealed the pair also got their phones out to ring Americans and urge them to go to the ballot box in November.
She showered Meghan with praise but also spoke out against the monarchy, saying "we had a revolution to get rid of royalty."
Steinem told Access Hollywood: "She has a kind of stereotype hanging over her head ― which is 'princess'.
"The whole idea of 'princess,' you know, is a problem. I mean, we had a whole revolution to get rid of royalty.
"So, Meg is herself―smart, authentic, funny, political.
"She came home to vote and the first thing we did, and why she came to see me, was we sat at the dining room table where I am right now and we cold-called voters.
"Said 'hello I'm Meg' and 'hello I'm Gloria' and 'are you going to vote?' That was her initiative."
Meghan still holds the title Princess Henry of Wales, which was given to her when she married Harry in May 2018, despite stepping back from royal duties.
She has also previously listed her occupation as "Princess of the United Kingdom" prior to quitting as a senior working royal.
While Harry and Meghan relinquished their public funding and formal royal roles, they have never publicly denounced the Monarchy.
They remain president and vice president of the Queen's Commonwealth Trust and in a January speech the prince revealed he had hoped to continue serving Queen Elizabeth II.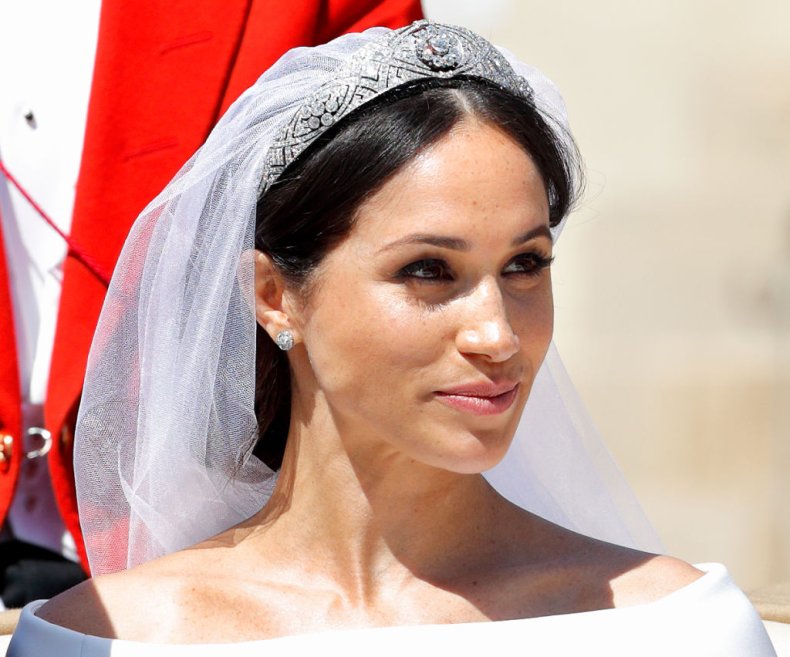 At a London event for his charity, Sentebale, he said: "Our hope was to continue serving the Queen, the Commonwealth, and my military associations, but without public funding.
"Unfortunately, that wasn't possible."
He added: "I was born into this life, and it is a great honor to serve my country and the Queen."
During Meghan's chat with Steinem, the actress revealed that Prince Harry proudly told the activist that he is a feminist too.
She said: "I look at our son and what a beautiful example that he gets to grow up with a father who is so comfortable owning that as part of his own self-identification.
"That there's no shame in being someone who advocates for fundamental human rights for everyone, which of course includes women."