Meghan Markle's Bid to Stop Court Grilling on Private Life 'Hopeless,' Lawyers Say
Meghan Markle's bid to win her U.K. tabloid privacy case without a high profile trial is "hapless and hopeless," lawyers tell Newsweek.
The Duchess of Sussex got an important win at the High Court in London last week when she was granted permission to delay her case against the Mail on Sunday by around nine months for confidential reasons.
Crucially, she was also granted permission to apply in January to be given victory in the high-stakes lawsuit without a trial.
If successful, the move would be a major coup and would remove the need for her to face a grilling from the newspaper's lawyers and for her father to give evidence against her.
The case centers on a handwritten letter published by the newspaper which she sent Thomas Markle about the breakdown of their relationship following her 2018 royal wedding.
U.K. attorney Mark Stephens, who previously represented Julian Assange, told Newsweek if she fails she faces giving evidence under oath about whether she leaked information about her private life to the authors of biography Finding Freedom.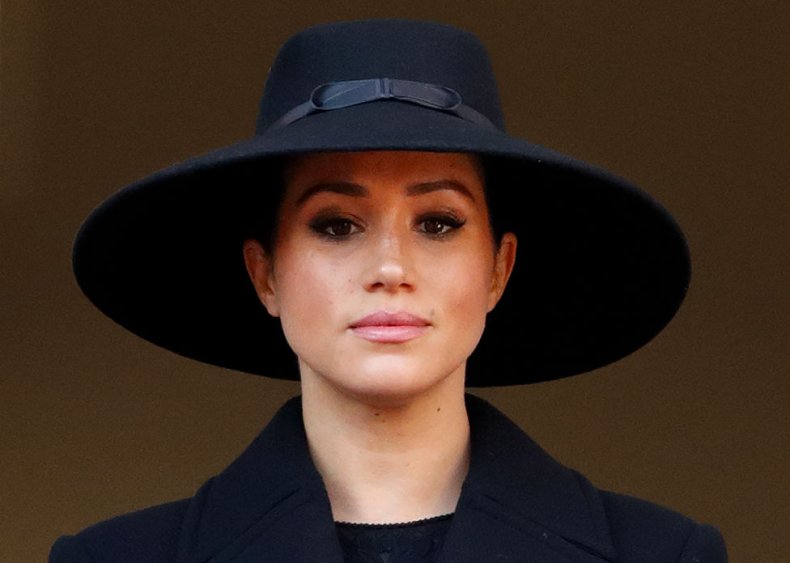 The lawyer, of Howard Kennedy, said: "Her application is hopeless and hapless. That'll fail.
"She's put herself in this position where she has to accept every fact that the Mail on Sunday is saying are true.
"Only if everything they're saying is true and they still lose can she do it.
"That smacked to me of an attempt to delay the case because I think she knows she's in a mess and she's been forced to, before that hearing, put forward the details of how she cooperated with the book directly or indirectly.
"She's going to have to expose all of that and she's going to have to give disclosure of her private electronic messages."
Summary judgments are awarded if the court believes one side in a case has an overwhelming prospect of success.
However, the Mail on Sunday's case is built around claims Meghan intended her private letter to be made public and sent it as part of a PR strategy to get her point of view across without being seen to speak out publicly.
Meghan disputes these allegations but the newspaper will claim the court cannot rule on whether she is telling the truth without seeing her testify in court.
In a court filing last week, the Mail on Sunday's lawyers said it was not Meghan's place to say "the Court should make final determinations on those factual issues based on her own evidence, without her even providing any documentation to support her case."
The newspaper wants Meghan and five of her closest friends to submit private messages to the court as part of the evidence in the case, with the prospect that more embarrassing or illuminating details could emerge.
Amber Melville-Brown, media and reputation lawyer at Withers, told Newsweek: "She's already been successful with an application to put off the trial and therefore she's got a little bit of time perhaps to try to get herself out of this mess.
"How is she going to do that? She's brought an application for a strike out and summary judgement in relation to every aspect of the claim.
"And why not frankly? If she's looking to get out of it and avoid the horror show that would be a public trial.
"This summary judgement application is usually a high-risk strategy but in this case why not?
"It's a risk worth taking. The risk is that you lose and you don't want to go into a trial having lost a hearing, psychologically."
The trial had been due to begin on January 11 with Meghan and Harry flying to Britain in late December to quarantine for two weeks beforehand.
However, with the trial date adjourned and Meghan's summary judgement hearing not requiring her presence in person, she will no longer have to come to Britain this December.
A Sussex source last week told Newsweek: "A Summary Judgment and Strike Out application is a legal step that can be brought during proceedings if one party believes it has an overwhelmingly strong case.
"We do not believe that the defence's case has chance of succeeding, and do not believe there is a compelling reason for trial."