Meghan Markle Private Letter: Why Prince Harry and Duchess Are Suing Mail on Sunday Newspaper
Meghan Markle and Prince Harry announced Tuesday they are suing the U.K.'s Mail on Sunday newspaper—the first strike by the royals against what they say has been a relentless attack on Markle in the British media over the past nine months.
In a lengthy statement posted on the Duke and Duchess of Sussex's website, Harry said the media "has vilified [Markle] almost daily" and created "lie after lie at her expense simply because she has not been visible while on maternity leave."
The impetus for the lawsuit against the Mail on Sunday newspaper is the publication of a private letter sent by Markle to her father Thomas Markle after her wedding to Harry in May 2018.
In the statement, Harry said parts of the letter were published "unlawfully in an intentionally destructive manner to manipulate you, the reader, and further the divisive agenda of the media group in question." The royal added that the newspaper allegedly "misled you by strategically omitting select paragraphs, specific sentences, and even singular words to mask the lies they had perpetuated for over a year."
"We have initiated legal proceedings against the Mail on Sunday, and its parent company Associated Newspapers, over the intrusive and unlawful publication of a private letter written by the Duchess of Sussex, which is part of a campaign by this media group to publish false and deliberately derogatory stories about her, as well as her husband," said law firm Schillings, which is representing the Sussexes.
"Given the refusal of Associated Newspapers to resolve this issue satisfactorily, we have issued proceedings to redress this breach of privacy, infringement of copyright and the aforementioned media agenda."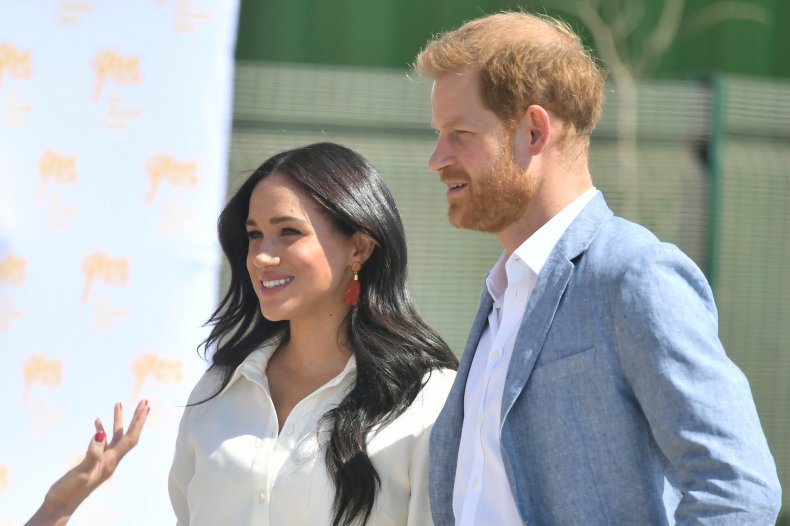 Harry and Markle are suing for misuse of private information and breach of the U.K.'s Data Protection Act.
The Mail on Sunday said it "stands by the story it published and will be defending this case vigorously."
Meghan Markle's private letter to her father
The private letter at the crux of the lawsuit against the Mail on Sunday was sent by Markle to her estranged father, Thomas Markle, in August 2018—just months after she and Harry wed.
The Mail on Sunday published excerpts from the letter in February.
The letter was sent by Markle after her father missed her wedding to Harry, saying he was recovering from heart surgery.
Thomas Markle was the subject of intense press coverage in the the lead-up the royal wedding. Markle and his daughter Samantha—Meghan's half-sister—admitted to staging paparazzi photos for money just days before the wedding.
In July last year, after Harry and Meghan Markle's nuptials, Thomas Markle gave a fiery interview to the Mail on Sunday saying: "What riles me is Meghan's sense of superiority. She'd be nothing without me. I made her the Duchess she is today. Everything that Meghan is, I made her."