Meghan Markle's Private Messages Exposed by Aide Behind Bullying Accusation
Meghan Markle's private messages to the aide who accused her of bullying have blown open her PR operation in the middle of her most high-profile lawsuit.
The Duchess of Sussex sued the Mail on Sunday for publishing a private letter she sent her father, in which she begged him to stop talking to the media.
She won a resounding victory in February with no need for a trial in which she would have to give evidence, but the newspaper appealed.
Now Jason Knauf, her former communications secretary, handed text messages she sent him about the handwritten note to the Court of Appeal, where the tabloid is trying to overturn her privacy victory.
Meghan's message to Knauf in 2018, prior to sending the letter said: "Obviously everything I've drafted is with the understanding that it could be leaked so I have been meticulous in my word choice but please do let me know if anything stands out to you as a liability."
She added: "Honestly Jason, I feel fantastic, cathartic and real and honest and factual.
"If he leaks it then that's on his conscience but at least the world will know the truth, words I could never voice publicly."
The newspaper is using the messages to argue Meghan's right to privacy was diluted by the fact she expressed a willingness for the world to know the contents of the letter.
Meghan did also express a desire for it to remain secret, saying: "Given I've only ever called him 'Daddy' it may make sense to open as such (despite him being less than paternal), and in the unfortunate event that it leaked it would pull at the heartstrings."
She added: "The rest is in the spirit of facts without seeming orchestrated simply an appeal for peace and a reminder of what's actually happened."
The Mail on Sunday's lawyers suggest the messages directly contradict Meghan's own case to the court.
Meghan said, in a witness statement seen by Newsweek: "To be clear, I did not want any of it to be published, and wanted to ensure that the risk of it being manipulated or misleadingly edited was minimized, were it to be exploited."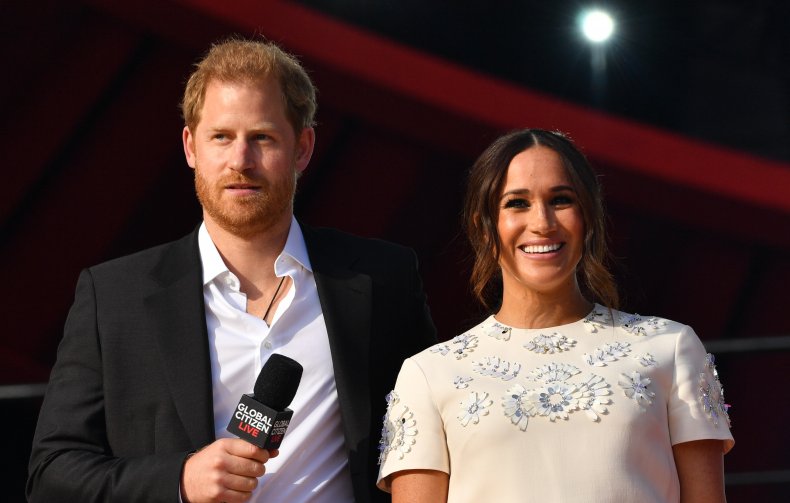 However, Knauf's disclosures did not stop there and turned to another area where Meghan has been in dispute with the media.
The former palace staffer also released messages sent to him by both Meghan and Harry about the biography Finding Freedom ahead of a meeting he had with the authors in December 2018.
Meghan wrote to Knauf: "Thank you very much for the info below - for when you sit down with them [the book's authors] it may be helpful to have some background reminders so I've included them below just in case.
"I know you are better versed at this than most but assisting where I can. I appreciate your support - please let me know if you need me to fill in any other blanks."
Prince Harry also sent him a message, which said: "I totally agree that we have to be able to say we didn't have anything to do with it.
"Equally, you giving the right context and background to them would help get some
truths out there.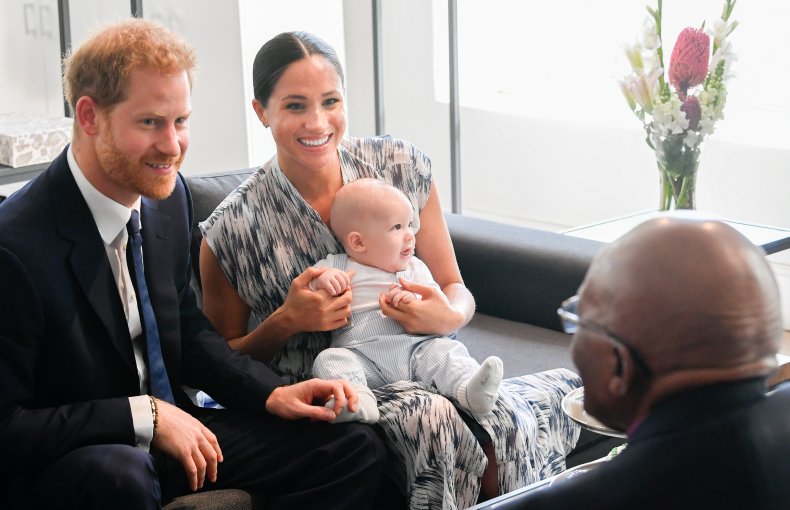 "The truth is v much needed and would be appreciated, especially around the Markle/wedding stuff but at the same time we can't put them directly in touch with her friends."
Meghan said in her witness statement to the court: "As far as I can recall, Mr. Knauf first brought the book to my attention in around early summer of 2018, at a meeting in the Audience Room of Kensington Palace, which is where many of our conversations took place.
"He told me about the book and that the authors wanted to meet with me, which we both agreed would be inappropriate and therefore I would decline.
"Given my experience with the U.K. media at that point, which I had come to distrust, I did not wish to meet with any authors in connection with any book being written about me, and nor did I."
Meghan Markle's Briefing Points for Aide's Meeting With Finding Freedom Authors
Jason Knauf's witness statement reads: "In the email The Duchess copied the list of questions and topic areas and added the briefing points she wanted me to share with the authors in my meeting with them."
He said these included:
• Information on how she had very minimal contact with her half-siblings throughout her childhood
• That she had been "close [for] most of her life" with her father and she had supported him "...in spite of his reclusiveness." She added that "media pressure crumbled him and he began doing press deals brokered by his daughter Samantha" and that "despite countless efforts to support him through the past two years, they now no longer have a relationship."
• Her perspective on the thinking behind a statement in November 2016 issued by me
about the way she was being treated by the media
• Her happiness about moving to Windsor
• Detail on how the tiara for her wedding had been selected and that it had been misrepresented by media."