Meghan Markle's Outspoken Comments on Race, From 'Percolating' U.S. Tension to 'Divisive' British Media
Meghan Markle warned America has "only placed bandages" over problems of racism that "never healed at the root" as early as 2015. Newsweek looks back at her impassioned past comments on race.
The Duchess of Sussex has become an iconic figure for anti-racism campaigners after a fierce debate in British society and abroad about whether critical coverage of her was racist.
While the world has been discussing her ethnicity from the very start of her relationship with Prince Harry, her own public statements explicitly about race are relatively rare.
Here are some of the most prominent.
"Tensions that have long been percolating under the surface in the U.S. have boiled over"
Meghan revealed her concerns about simmering tension below the surface of U.S. society after protests in Ferguson and Baltimore during a long read for Elle magazine written in 2015.
She talked about her own experiences of racism, including when some Suits fans were surprised to find her on-screen father played by Wendell Pierce.
She said one Tweeted: "Ew, she's black? I used to think she was hot."
The duchess wrote: "The reaction was unexpected, but speaks of the undercurrent of racism that is so prevalent, especially within America.
"On the heels of the racial unrest in Ferguson and Baltimore, the tensions that have long been percolating under the surface in the U.S. have boiled over in the most deeply saddening way.
"And as a biracial woman, I watch in horror as both sides of a culture I define as my own become victims of spin in the media, perpetuating stereotypes and reminding us that the States has perhaps only placed bandages over the problems that have never healed at the root."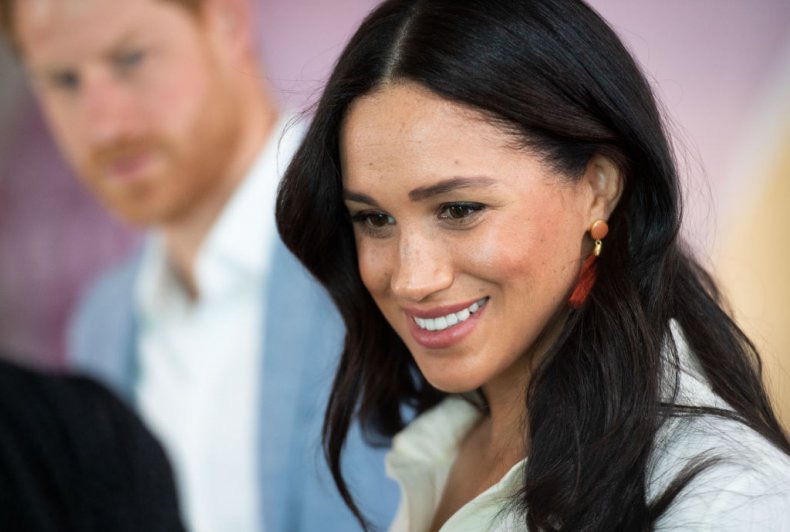 "I was scared to open this Pandora's box of discrimination"
In the article, she discusses being perceived as "ethnically ambiguous" by Hollywood, saying "I wasn't black enough for the black roles and I wasn't white enough for the white ones."
At university a dorm mate asked about her parents' race, then said "And they're divorced?" before adding: "Oh, well that makes sense."
Meghan wrote: "To this day, I still don't fully understand what she meant by that, but I understood the implication.
"And I drew back: I was scared to open this Pandora's box of discrimination, so I sat stifled, swallowing my voice."
"I shared my mom's heartache, but I wanted us to be safe"
Older still, she was in the car with her mother when another driver shouted the n-word.
Meghan wrote in Elle magazine: "My skin rushed with heat as I looked to my mom. Her eyes welling with hateful tears, I could only breathe out a whisper of words, so hushed they were barely audible: 'It's OK, Mommy.'
"I was trying to temper the rage-filled air permeating our small silver Volvo.
"Los Angeles had been plagued with the racially charged Rodney King and Reginald Denny cases just years before, when riots had flooded our streets, filling the sky with ash that flaked down like apocalyptic snow; I shared my mom's heartache, but I wanted us to be safe.
"We drove home in deafening silence, her chocolate knuckles pale from gripping the wheel so tightly."
A "negative and damaging" portrayal of "this (black) side of her family"
Meghan's privacy and copyright lawsuit against the Mail on Sunday gave one of the most detailed insight's we've had into her own views of the media coverage of her.
And she called out the newspaper's sister title Mail Online for an article which carried the headline: "Harry's girl is (almost) straight outta Compton: Gang-scarred home of her mother revealed–so will he be dropping by for tea."
Meghan's lawyers said in a court filing: "The fact that the [Mail] chose to stereotype this entire community as being 'plagued by crime and riddled with street gangs' and thereby suggest (in the first few days of her relationship being revealed) that [Meghan] came from a crime-ridden neighborhood is completely untrue as well as intended to be divisive.
"[Meghan] will also refer to the fact that the article cites her aunt as living in 'gang-afflicted Inglewood' in order to bolster this negative and damaging impression of where this (black) side of her family is said to come from."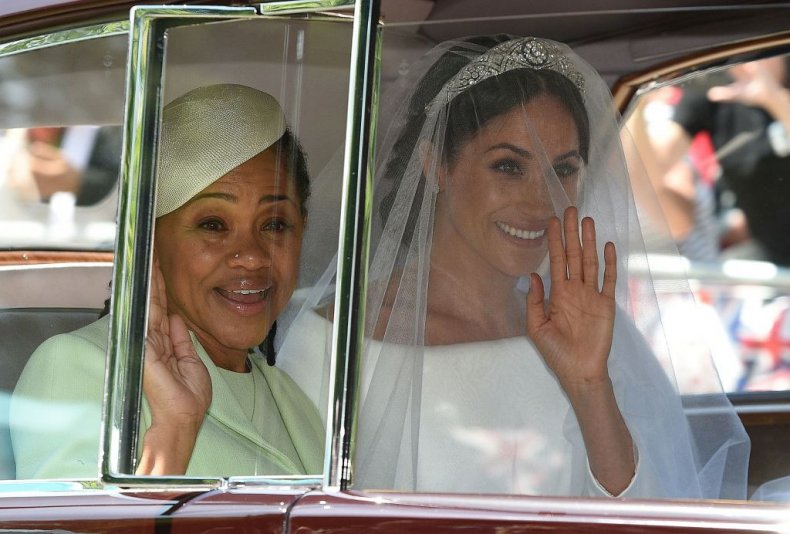 "I won't stand for racism"
The duchess spoke out in strong terms against racism in the "I won't stand for" campaign by Erase the Hate, revealing she had witnessed her mother be racially abused.
In a 2012 video, she said: "For me I think it hits a really personal note.
"I'm biracial, most people can't tell what I'm mixed with and so much of my life has felt like being a fly on the wall.
"And so some of the slurs I've heard, the really offensive jokes or the names, it has just hit me in a really strong way.
"A couple of years ago I heard someone call my mom the N-word.
"So I think for me beyond being personally affected by racism, just to see the landscape of what our country is like right now and certainly the world and to want things to be better."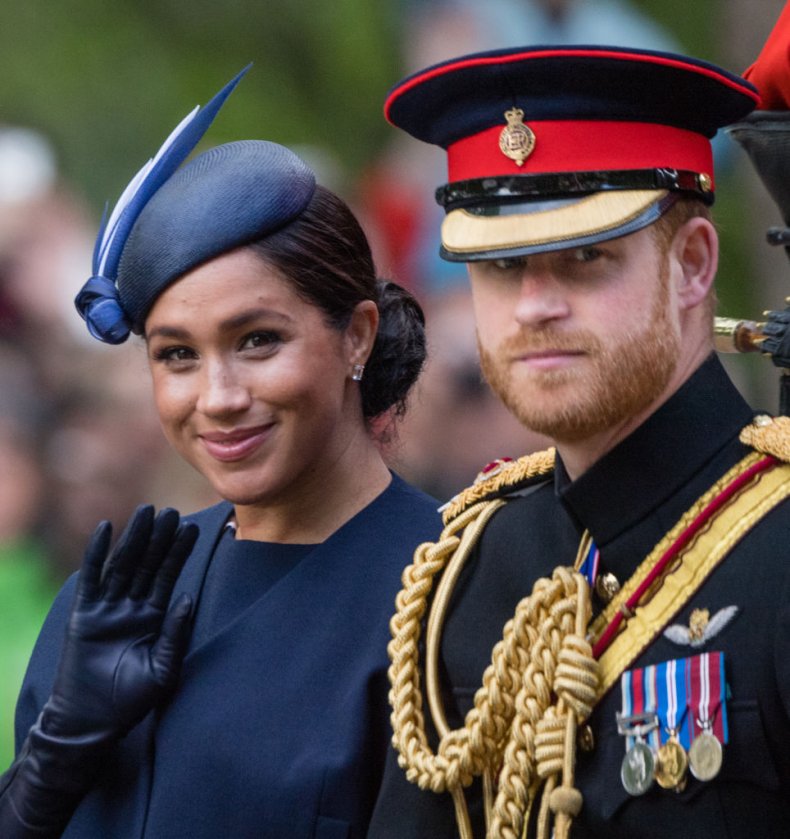 "I never thought it would be easy, but I thought it would be fair"
During Meghan and Prince Harry's tour of South Africa in the autumn, the couple filmed a documentary with ITV's Tom Bradby in which they opened up about their feelings towards the media.
The duchess revealed she had been warned the tabloids would "destroy your life."
She did not explicitly cite racism but took place against a backdrop of past comments on behalf of the couple that framed the debate about coverage in terms of racism.
She told Bradby: "I had no idea. Which probably sounds difficult to understand here.
"When I first met my now husband, my friends were really happy because I was so happy.
"But my British friends said to me: 'I'm sure he's great. But you shouldn't do it because the British tabloids will destroy your life'.
"And I, very naively, I'm American, we don't have that there. 'What are you talking about. That doesn't make any sense. I'm not in the tabloids.'
"I didn't get it. So, it's been complicated."
She added: "The biggest thing that I know is that I never thought it would be easy, but I thought it would be fair.
"And that's the part that's really hard to reconcile."