'Racist' Texts About Meghan Markle Spell Crisis for British Far-Right Party UKIP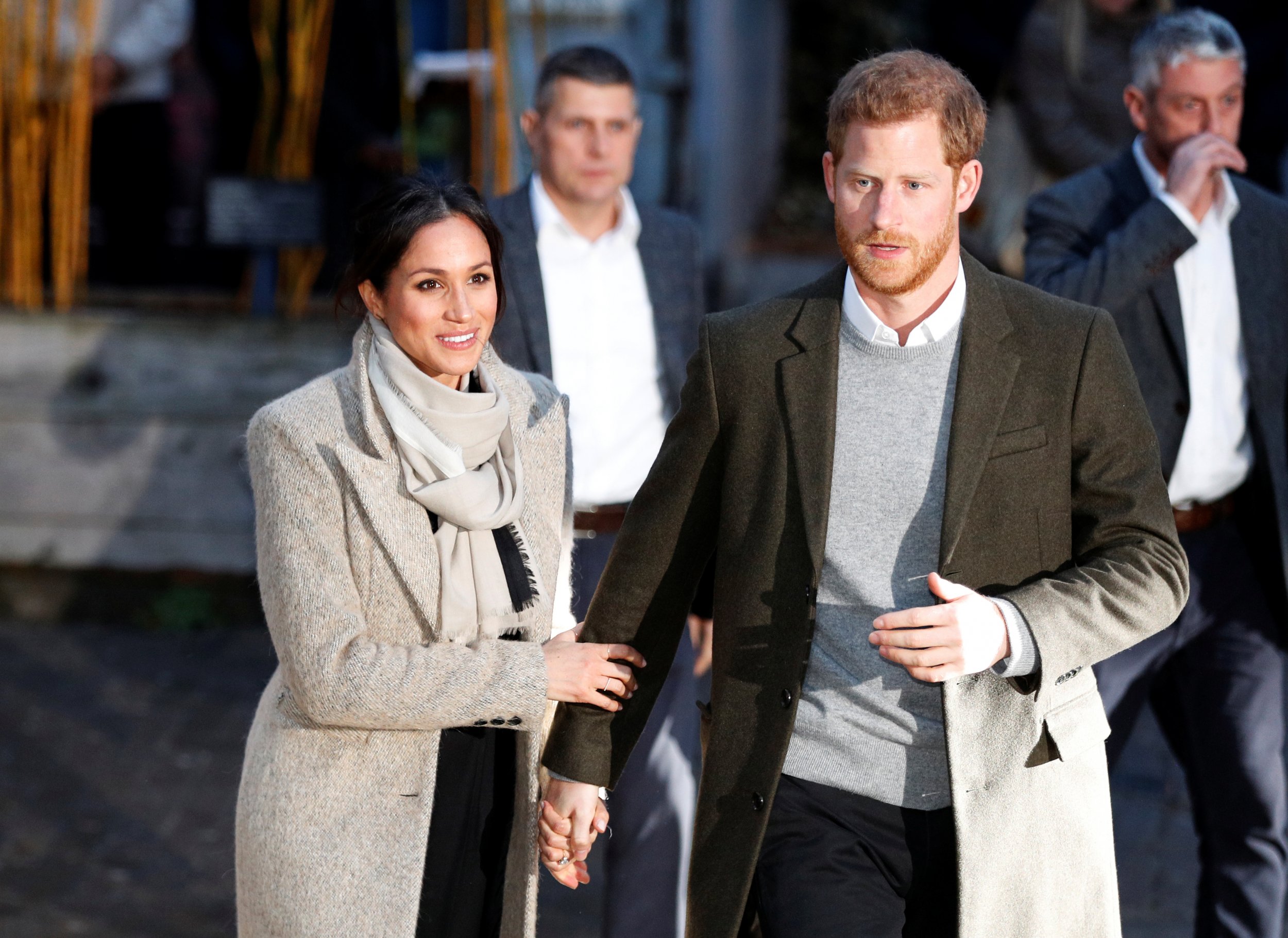 Updated | A woman romantically linked to the far-right UK Independence Party (UKIP) leader Henry Bolton was suspended from the party after offensive text messages she wrote about Prince Harry's fiancee, American actor Meghan Markle, were published on the Mail on Sunday.
In the texts, Marney gave a list of reasons why she doesn't like Markle. "She's a 'gender equality' t*** She is obsessed with race and her seen with [sic] taint our royal family. Just a dumb little commoner. Tiny brain," she wrote, adding "She's black. A dumb little 'actress' that no one has heard of. This is Britain, not Africa."
Marney then laughed off an accusation of racism from her interlocutor. "Lol so what," she wrote, when the other person called her racist. "She's a black American. Pushing their way to the top slowly slowly. Next will be a Muslim PM and a black king," Marney added.
Calls for the suspension and expulsion of Jo Marney, who describes herself as a "Presenter. Music Journalist. Model. Actor. Brexiteer" on Twitter, followed soon after the publication of the article. The text were also described as "racist" by some members of the party, which itself has often had to fend off accusations of racism.
"Her words were blatantly racist and there should be no room for that in UKIP," wrote party member Jack Penny on Twitter, after calling Marney the "Wallis Simpson of UKIP," referring to the American divorcee with alleged Nazi sympathies that King Edward VIII married after abdicating.
"Also it would be hypocritical to allow her to stay because he said in the leadership election he was the candidate against racism and nazis so she has to go or he and UKIP are doomed if we let this behaviour happen in the party," the 16-year-old UKIP activist added.
Penny was one of many voices calling for punishing Marney for her statements. UKIP's London Assembly Member Peter Whittle called the remarks "disgraceful" and called for her expulsion.
Bolton first responded to Penny's tweet, saying Marney "was suspended immediately upon us receiving this information" and later addressed Whittle's tweet in a similar fashion, but did not add any comment in relation to a possible expulsion.
Marney's texts about Markle weren't the only time she expressed offensive views. Social media posts unearthed by the British tabloid the Sun after revealing Marney's relationship with Bolton show her calling London a "shanty town" because of "foreigners bringing their customs over here" and also branding women accusing Harvey Weinstein of sexual harassment and assault as "whinging little divas."
This time, the woman apologized for the "shocking language" she used in the texts, adding she the expressions used were "deliberately exaggerated in order to make a point."
"I apologise unreservedly for the shocking language I used. The opinions I expressed were deliberately exaggerated in order to make a point and have, to an extent, been taken out of context. Yet I fully recognise the offence they have caused," a statement to the Mail on Sunday read.
"No offence was intended and, again, I apologise unreservedly for any such offence or hurt that my messages have caused to members of the public, members of Ukip my friends, family and loved ones. I have disappointed them all and let myself down. I cannot sufficiently express my regret and sadness at having done so," Marney added.
The relationship between Marney and Bolton made headlines in the UK earlier this month, after the UKIP leader confirmed he split from his Russian wife and was now involved with a "young lady who happens also to be a member of UKIP," denying he had a "clandestine affair," as the BBC reported.
Bolston's private life noneless became the subject of an internal party investigation, with a meeting of UKIP's national executive committee planned for next Thursday to discuss fallout from the relationship, as British newspaper The Times reported.
After Marney's text publications, some UKIP politicians were calling for Bolton's resignation, Reuters reported.
Other party members instead resisted the idea of sacking their leader, concerned about the future of a party that has endured three leadership elections and a shrinking popular support in recent months, since founder Nigel Farage stepped down after the Brexit referendum in 2016 delivered a majority for the "Leave" side for which he had campaigned.
Bolton announced he split from Marney in an interview to BBC Radio 4's Today program on Monday. He called the relationship "obviously quite incompatible" with his role of party leader, which he intends to keep. He said he was unaware of the comments Marney made but that, according to him, they didn't reflect "her core beliefs."
This article was updated with quotes from Henry Bolton's interview to BBC Radio 4's Today program on Monday.