Meghan Markle's father Thomas Markle told a U.K. TV network he wants to meet his grandchildren after five years with no contact with his royal daughter.
The pair have not spoken since he staged paparazzi pictures for money in 2018 and later leaked a letter she sent him to U.K. tabloid The Mail on Sunday, sparking a lawsuit.
As a result, he has never met his grandchildren Prince Archie, four, and Princess Lilibet, two, as he prepares to turn 80 next year and following heart attacks before their 2018 wedding and a stroke in May 2022.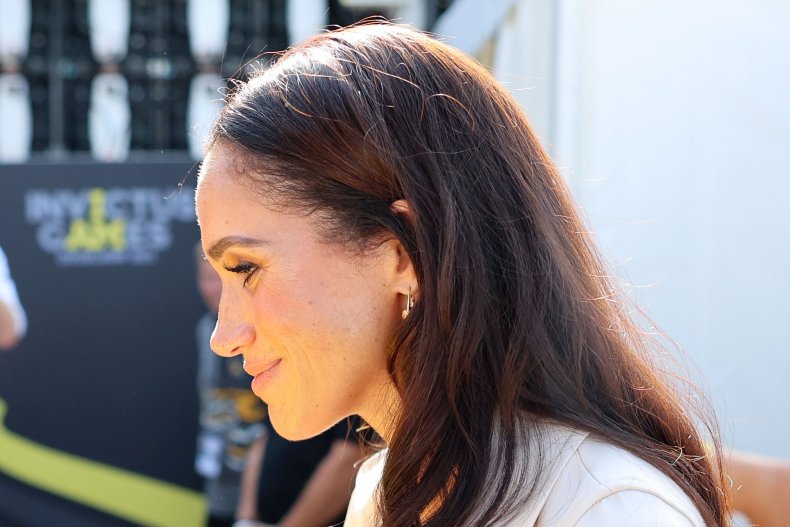 What Thomas Markle told ITV
He told Good Morning Britain on Monday: "I still haven't seen my grandkids. I want to see my grandkids and I think the king should see his grandkids as well."
Thomas said the interview is "not my last," suggesting he may become more vocal again 16 months after a stroke stopped his previously regular media appearances.
And he said Meghan had not reached out during his health crisis, either directly or through aides: "To my knowledge no attempt at all. No one tried. I haven't seen Meghan and Harry in five years. And the last time I spoke with him I was on a hospital bed before the wedding."
Asked how he felt about the rift, he said: "I guess heartbroken. I'm sad about it as well because this is a cruel thing to do to a grandparent. Not just to me but to the king of England as well to deny the right to see a grandchild."
"Put the past behind and allow me to see my grandkids," he continued. "In California I can actually sue but I don't want to do that.
Newsweek has asked Meghan Markle's representative for comment.
Thomas Markle's plea for reconciliation is likely to fall on deaf ears after the strained relationship he has had with his daughter in recent years.
Paparazzi Incident
Thomas and Meghan's relationship was torpedoed after he was caught setting up pictures for money with a paparazzi photographer and then lied about it when asked directly by Meghan and Harry.
At the time, Kensington Palace was warning journalists to protect her father's privacy and the emergence of CCTV images of Thomas posing at an internet cafe was hugely undermining to couple's argument with the media.
U.K. tabloid The Mail on Sunday published the images days before the couple's May 2018 royal wedding, at Windsor Castle, and in the aftermath he was taken to hospital after what he described as two heart attacks. They have never spoken since the wedding.
Royals Constantly Berating Harry
In months that followed, Thomas Markle began doing regular media appearances and was highly critical of Meghan and Harry.
By August that year, Meghan told Jason Knauf, then press secretary at Kensington Palace, the royals were "constantly berating" Prince Harry about Thomas Markle's media appearances.
Queen Elizabeth II and the then Prince Charles advised her to send him a letter asking him to stop, Meghan told her Netflix documentary.
On Harry & Meghan, she said: "I reached out to her Majesty and said this is what's going on, what do you want me to do? I want to...Whatever advice you have.
"But ultimately it was suggested by the Queen and the Prince of Wales that I write my dad a letter and I had gone to great lengths to get that letter to my dad discreetly."
However, Thomas then leaked the letter to The Mail on Sunday, sparking a lawsuit.
Meghan's Mail on Sunday Lawsuit
Thomas gave the note to The Mail on Sunday, which published significant extracts alongside an article from a handwriting expert who said it showed the duchess was a "narcissistic showman."
Thomas told Good Morning Britain: "It was a very hateful letter from my daughter to me."
After publication, Meghan sued the tabloid and Thomas submitted a written statement in support of the newspaper's defense.
While he had only limited involvement in the case, the saga proved so psychologically damaging to Meghan that Harry claimed it caused her to experience a miscarriage.
He told Harry & Meghan: "I believe my wife suffered a miscarriage because of what the Mail did. I watched the whole thing."
"Now, do we absolutely know that the miscarriage was created, caused by that?" he asked. "Course we don't. But bearing in mind the stress that that caused, the lack of sleep and the timing of the pregnancy, how many weeks in she was, I can say from what I saw that miscarriage was created by what they were trying to do to her."
U.K. courts ruled in favor of Meghan, who argued that publication of the letter breached her privacy rights.
Samantha Markle, Meghan's half sister and Thomas' other daughter, also sued Meghan for libel and Thomas at one stage offered to give evidence against Meghan.
The Duchess of Sussex's lawyers argue that Samantha Markle's case has no merit and are asking a judge in Florida to throw the case out.
It all means there appears to be little chance of Meghan and Thomas patching up the relationship.
Jack Royston is Newsweek's chief royal correspondent based in London. You can find him on Twitter at @jack_royston and read his stories on Newsweek's The Royals Facebook page.
Do you have a question about King Charles III, William and Kate, Meghan and Harry, or their family that you would like our experienced royal correspondents to answer? Email royals@newsweek.com. We'd love to hear from you.