Meghan Markle Reveals Pressure Royals Placed on Prince Harry Over Her Father's Attacks
Meghan Markle says senior royals were putting pressure on Prince Harry and expressed a desire for her father's attacks to be stopped.
The Duchess of Sussex told a London court she got a phone call from a mystery royal about an interview Thomas Markle gave to The Mail on Sunday.
In a bombshell 20-page witness statement Meghan suggested the family only became concerned when he turned his guns from her to the wider Monarchy.
The extraordinary claims have echoes of Prince Harry and Meghan Markle's Oprah Winfrey interview, when they started a public guessing game about the identity of a mystery racist royal.
Meghan told the Court of Appeal: "I had privately endured the media onslaught surrounding my father with the support of my husband and [Jason Knauf], in his capacity of our Communications Secretary.
"But it was only when my father began criticizing the Royal Family (including in a long interview published by [The Mail on Sunday] on 28 July 2018) that senior members of the family and their advisers expressed their concern over the public attacks, and expressed their desire to have them stopped.
"I was especially sensitive to this as I had very recently married into the family and was eager to please them.
"It is correct that (as I said in my texts to Mr Knauf) the situation was putting significant pressure on my husband (both externally and by his family), and I felt strongly that I needed to do something about it.
"I felt that, even if my attempt to stop my father talking to the media failed, at least my husband would be able to say to his family that I had done everything I could to stop it."
Meghan described how she and Prince Harry went to stay with an unnamed senior royal in the first week of August, 2018, when she got a phone call from another family member.
The duchess said in her statement, seen by Newsweek: "While my husband and I were sitting with Senior Member B, I was told that Senior Member A was on the telephone and wished to speak to me.
"The telephone was passed to me and we had a discussion about the situation in the presence of Senior Member B and my husband.
"Once the call ended, we continued discussions with Senior Member B, and it was only after these discussions, and in accordance with the advice that I received from the two senior family members, I decided, that I would write a letter to my father."
The witness statement describes how royals and palace aides wanted Meghan to sit down face-to-face with her father to talk things through but she feared the paparazzi were camped outside his home.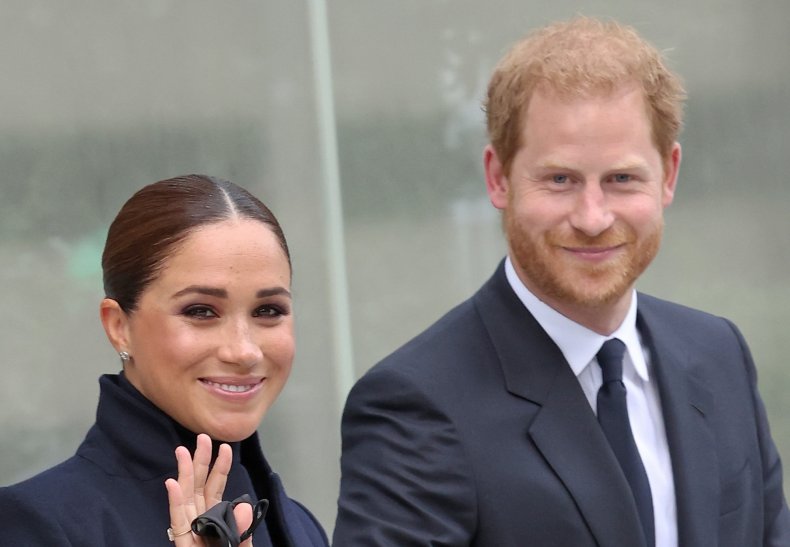 Phone calls and emails were also ruled out because she said they suspected he was no longer in control of his accounts and devices.
Meghan said: "It had been suggested by the Duke of Cambridge's Private Secretary (at the time), and senior members of the family that I personally arrange to fly out to see my father and speak with him in person.
"It seemed to me, however, that, even had I wanted to, it was completely unrealistic to think that I could fly discreetly to Mexico, arrive unannounced on his doorstep (as I had no secure means of communication with my father), to a location and residence I had never visited or known, in a small border town that had been descended upon by the press, and somehow hope to speak privately to my father without causing a frenzy of media attention and intrusion that could bring yet more embarrassment to the Royal Family."
Meghan then wrote her father a now famous letter in which she begged him to stop talking to the media in August 2018, a few months after her wedding to Prince Harry.
A month earlier, Thomas Markle said he believed his daughter would soon have a baby who he would be denied a chance to meet in the critical Mail on Sunday interview that Meghan referenced.
On July 28, 2018, he said: "How tragic is that, to deprive a child of its grandfather because I said a few things critical of the Royal Family?
"They're just like a Monty Python sketch. Say a few critical words about the Royal Family and they put their fingers in their ears, cover their eyes and pull the blinds down. They don't want to know about it."
He added: "I tell you, I've just about reached my limit with Meghan and the Royal Family. They want me to be silent, they want me to just go away. But I won't be silenced."
Meghan then sent her letter the following month after her discussions with senior royals, she said.
Meghan's lengthy account to the court case came in response to Knauf revealing private messages Meghan and Harry sent him.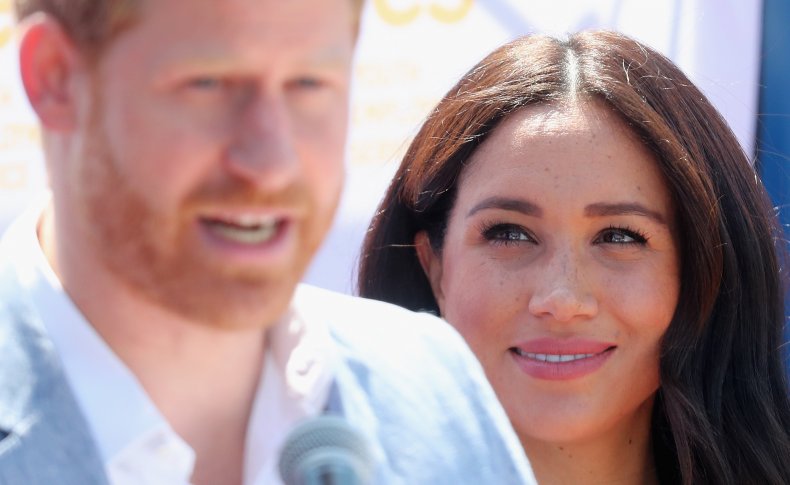 They showed Meghan was aware her five page handwritten note might be leaked to the media and felt the truth would have come out if it was.
In August 2018, Meghan messaged Knauf: "Obviously everything I've drafted is with the understanding that it could be leaked so I have been meticulous in my word choice but please do let me know if anything stands out to you as a liability."
She added: "Honestly Jason, I feel fantastic, cathartic and real and honest and factual.
"If he leaks it then that's on his conscience but at least the world will know the truth, words I could never voice publicly."
Her father initially kept the letter, written in expert calligraphy, private but in February 2019 five of her friends gave anonymous interviews to People in which they criticised him and mentioned the note.
Markle Sr then passed it to The Mail on Sunday who published extensive extracts alongside quotes from a handwriting expert who described the duchess as a showman and narcissist.
Meghan sued at the High Court in London for breach of privacy and copyright and won a resounding victory in February, which the newspaper is attempting to overturn.
The duchess said in her statement: "To be clear, I did not want any of it [the letter] to be published, and wanted to ensure that the risk of it being manipulated or misleadingly edited was minimized, were it to be exploited."
Knauf said in a statement seen by Newsweek: "As part of a series of messages on 24 August 2018 she explained that she had given careful thought to how to prevent the letter being leaked in part or in a misleading way.
"She explained to me by text that she had numbered the pages at the top to indicate the length of the letter.
"She also deliberately ended each page part way through a sentence so that no page could be falsely presented as the end of the letter.
"In the event that it was leaked she wanted the full narrative as set out in the letter to be understood and shared."