Meghan Markle Reveals the Reason She Cut Off Money for Father Thomas Markle
Meghan Markle ended four years of financial support for her father after they fell out in the run-up to her royal wedding, court papers have revealed.
The Duchess of Sussex denied claims she did not support her father, insisting she started giving him money in 2014.
However, she also told her High Court privacy and copyright case against the Mail on Sunday how she cut him off in May 2018, the month of her wedding.
The pair fell out after he was caught staging pictures with the paparazzi for money.
A court filing from her lawyers reads: "Mr Markle and [Meghan] had a very close father/daughter relationship throughout her childhood and remained close until he was targeted three years ago by intrusive UK tabloid media."
The document adds: "As of May 2018, [Meghan] has not offered further financial support to her father.
"Although [Meghan] and her father have not been in contact since then, [Meghan] has continued to advocate for the privacy and protection of her father from media intrusion."
Meghan is suing U.K. tabloid the Mail on Sunday after it published a letter she sent her father about the breakdown of their relationship.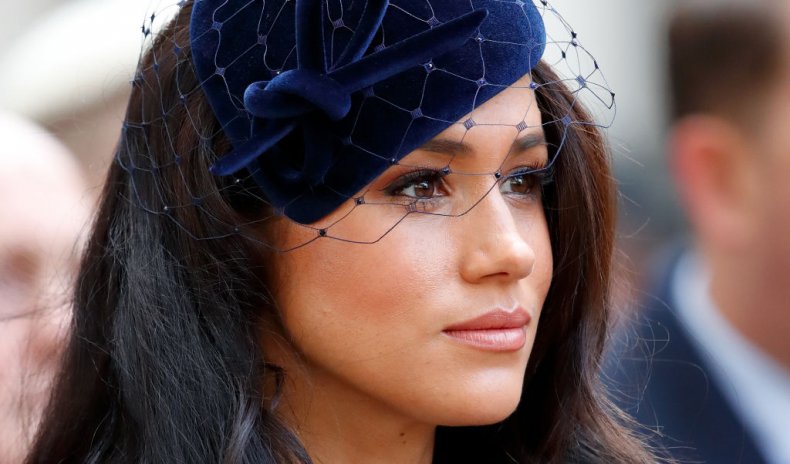 The High Court will next week hold a hearing to decide whether the names of five friends who defended her to People magazine can be made public.
They are central to the case because they mentioned the letter, leading the newspaper to claim they must have had her permission to speak out.
Mail on Sunday lawyers argue the letter is no longer "private" because it was reported by People.
However, Meghan says her friends spoke out without her consent because they felt silenced by the royal communications team at Kensington Palace.
A past court filing reads: "[Meghan] had become the subject of a large number of false and damaging articles by the UK tabloid media, specifically by the defendant [the publisher of the Mail on Sunday], which caused tremendous emotional distress and damage to her mental health.
"As her friends had never seen her in this state before, they were rightly concerned for her welfare, specifically as she was pregnant, unprotected by the Institution, and prohibited from defending herself."
The filing adds: "It was mandated by the KP Communications Team that all friends and family of [Meghan] should say 'no comment' when approached by any media outlet, despite misinformation being provided to UK tabloids about [Meghan]."