Meghan Markle is Going Back to Work 4 Months After Giving Birth to Baby Archie
It's been four months since Meghan Markle welcomed her son with husband Prince Harry and now the Duchess of Sussex is ready to get back to work.
Markle's maternity leave is over, and the new mom's first order of business will be launching a capsule clothing collection with her longtime friend and designer Misha Nonoo. She'll make an appearance at the collection's launch on September 12, Buckingham Palace revealed Thursday, marking her first official work engagement since she delivered Archie Harrison on May 6.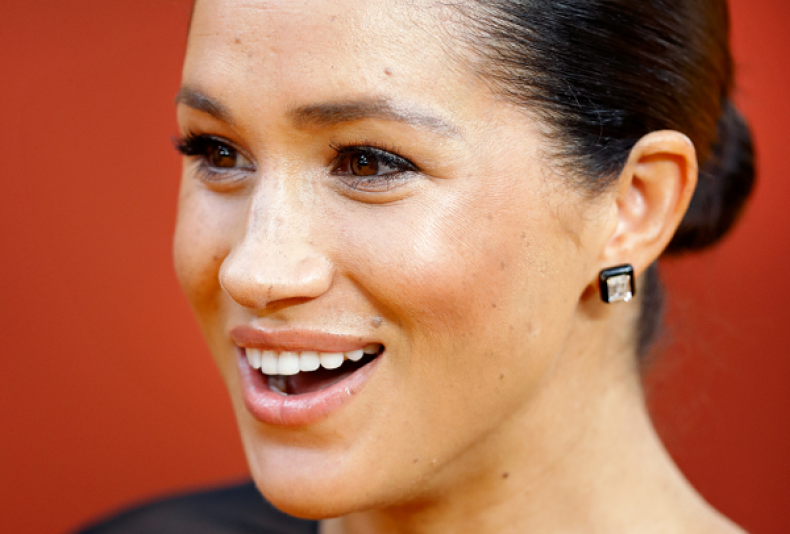 The California native's collaborative clothing line will help Smart Works, a women-employment charity Markle joined forces with in January. Along with helping scout and apply for jobs, Smart Works serves as a guide, offering women interview tips and coaching in addition to providing professional attire to help them get closer to landing the job. For every workwear piece a customer purchases, an item will be donated to Smart Works, which helps women in need find employment.
In a statement, the Palace said the collection will "ensure that [Smart Work's] clients are equipped with both the skills and clothes they need to feel job-ready."
Markle first announced plans to work with her fashion friends on the collection in British Vogue's September issues, which she guest edited.
"When you walk into a Smart Works space, you're met with racks of clothing and an array of bags and shoes. Sometimes, however, it can be a potpourri of mismatched sizes and colors, not always the right stylistic choices or range of sizes," she wrote. "To help with this, I asked Marks & Spencer, John Lewis & Partners, Jigsaw and my friends, the designer Misha Nonoo, if they were willing to design a capsule collection of more classic options for a workwear wardrobe."
She added: "Taking the idea further, many of the brands agreed to use the one-for-one model: for each item purchased by a customer, one is donated to the charity. Not only does this allow us to be part of each other's story, it reminds us we are in it together."
The 38-year-old modeled a few items from the collection on Sussex Royal's Instagram in August.
Markle is also expected to make a trip to Queen Elizabeth's Scotland residence, Balmoral Castle, in the upcoming weeks along with her husband and baby boy. However, their attendance for the royal family's annual visit to the estate has yet to be confirmed.