Meghan's Stiff Royal Role Was 'Infringement' of 'Sense of Personal Freedom'
Meghan Markle's strict public role as a member of the British royal family has been described as a "real infringement on your sense of personal freedom" by Canadian comedian Katherine Ryan.
Speaking to the Daily Express, Ryan praised Meghan for her "confidence to challenge the norm" and forge a modern path outside of the conventional demands of royal life.
Since marrying Prince Harry in 2018, Meghan has become a polarizing figure among royal fans and the general public. In the U.K the former actress' popularity dropped significantly during her four-year marriage. In March 2022 an IPSOS poll found that 50 percent of Brits viewed the royal unfavorably, with only 24 percent responding favorably. This data showed a fall of 16 percentage points from 2018.
Speaking of the expectations placed on Meghan at the start of her marriage, Ryan told the Express: "I think when you join such an infamous family, then you're under the microscope.
"I think that anyone, certainly any woman who deviates from what is expected of them is going to face criticism."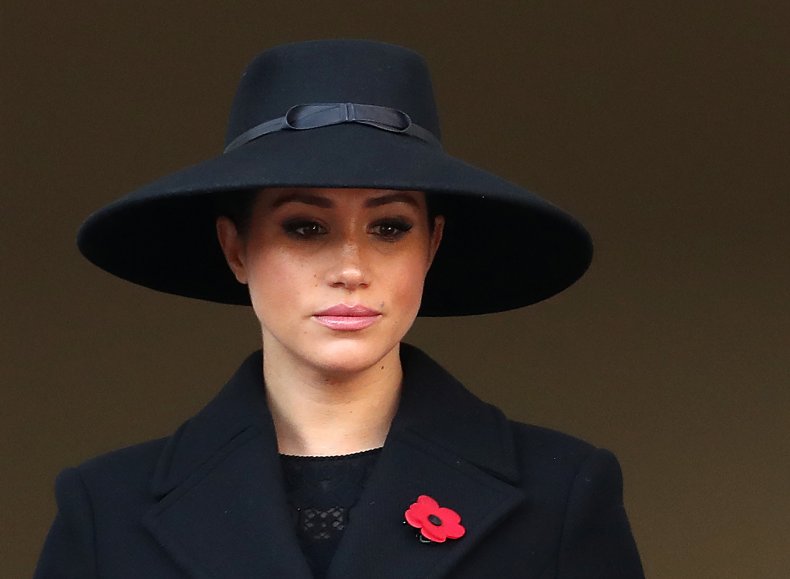 Despite the criticism, Meghan has continued to pursue a new role for a modern princess, which has continued since she stepped down as a full-time working royal with husband Harry in 2020.
The couple have since started the Archewell organization, which has under its umbrella audio and visual media production companies as well as the royals' charitable foundation.
"I certainly think that I love Meghan Markle's voice and her confidence to challenge the norm and what's expected of her in that role," Ryan continued.
"Equally anytime that you challenge an idea people are going to come after you.
"So, I mean I'm not exactly sure what makes her such a target, but I think it's her confidence in challenging the shape of what a woman in that role should like."
The perception of a conventional royal bride has been subverted by Meghan, who has chosen a different path than the one followed by sister-in-law Kate Middleton.
Ryan's image of the strict traditional princess is described as "someone who wears stockings. Someone who covers their shoulders, someone who follows the rules.
"I feel like I would find it very challenging being real because many of us couldn't fit into those constraints very easily."
The comedian then went further to say that: "It would feel like a real infringement on your sense of personal freedom."
"So, I don't understand why people feel so aggravated by that, I think it's a great challenge and things evolve."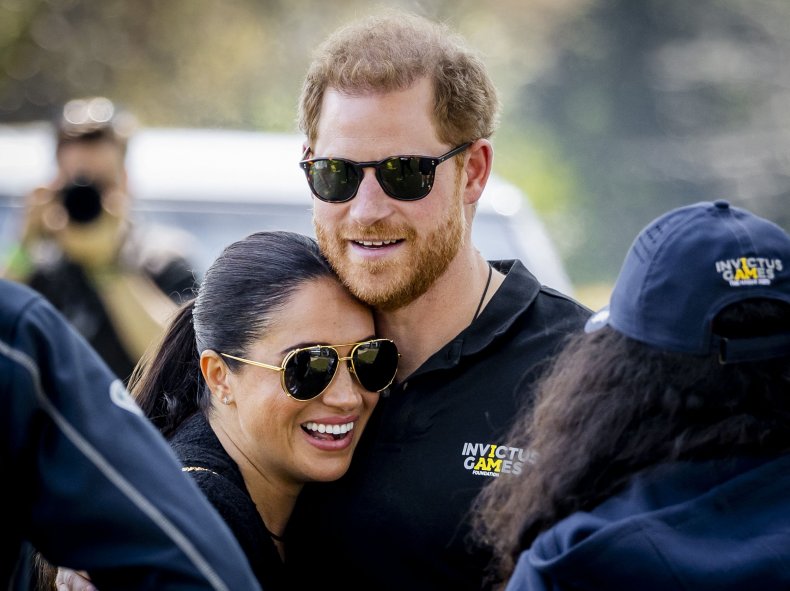 Meghan and Harry have both faced intense criticism since stepping away from the conventional model of royal life, which they told Oprah Winfrey in their landmark 2021 interview left them feeling "trapped."
Speaking about the false perception of royal life through the lens of the media, Harry told Winfrey that he and Meghan had been caught up in the machine of the monarchy which saw them have to suppress their true feelings and identities.
"[it looked as though I was] enjoying the life because there were photographs of me smiling while I was shaking hands and meeting people?" he said.
"Like, I'm sure you guys have covered some of that. That's—that's a part of the job. That's a part of the role. That's what's expected.
"No matter who you are in the family, no matter what's going on in your personal life, no matter what's just happened, if the bikes roll up and the car rolls up, you've got to get dressed, you got to get in there. You wipe your tears away, shake off whatever you're thinking about and you got to be on your A-game."
After a series of discussions with Queen Elizabeth II, Prince Charles and Prince William, Harry and Meghan decided to step away from official royal duties in 2020 in order to seek financial independence and the freedom to pursue an authentic public life.
The couple are due to make their first public appearance together in the U.K since leaving for America at the queen's Platinum Jubilee celebrations at the beginning of June. A spokesperson for Harry and Meghan confirmed to Newsweek earlier this month: "Prince Harry and Meghan, the Duke and Duchess of Sussex are excited and honored to attend The Queen's Platinum Jubilee celebrations this June with their children."