Meghan Markle Was 'Set Up for an Incredible Amount of Abuse': Denée Benton
Meghan Markle, as the first person of color to marry into the British royal family, was "set up for an incredible amount of abuse," according to American actress Denée Benton in a recent interview with British society magazine Tatler.
The star of HBO's hit period drama The Gilded Age was asked her opinion on the way Meghan was treated by the royal family and the British public after the duchess made her first return to the U.K. for Queen Elizabeth II's Platinum Jubilee celebrations in June.
The celebratory visit not only marked Meghan's first return to Britain since stepping down as a full time working royal family member in 2020, but also marked her first time in the country since the broadcast of her interview with Oprah Winfrey in March 2021.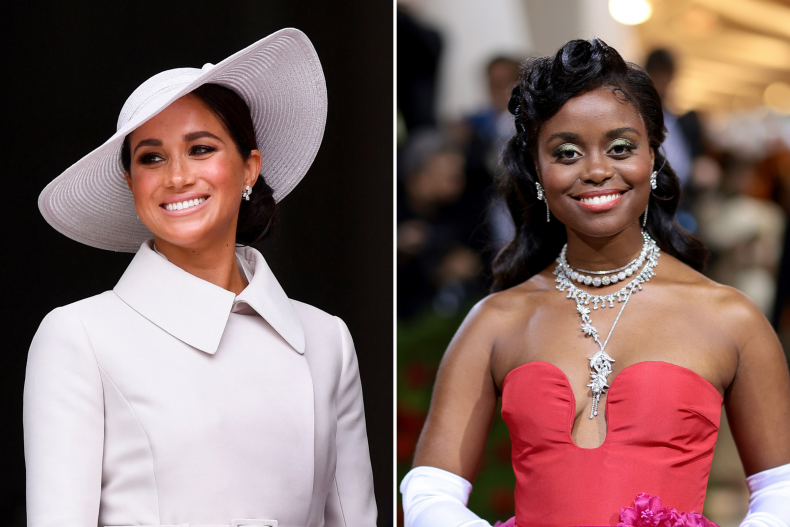 During her discussion with the TV veteran, the duchess spoke of the negative impact that becoming a royal had on her life after marrying Prince Harry and how the media's treatment of herself and her family led to her contemplating taking her own life.
"It's such a layered conversation, obviously," Benton told Ellie Austin for Tatler's September 2022 issue cover story alongside co-star Louisa Jacobson.
"Being the first and only [person of color to join the British royal family], you're really set up for an incredible amount of abuse—the system isn't set up to support you. And I think that [because of] the lineage of the really profoundly devastating effects of colonization as it relates to the monarchy, you can't necessarily just pop a Black person in."
Benton then continued by highlighting the level of institutional change required to fully accept and accommodate a person of color into a historic, tradition-based structure like the monarchy, and that the burden of being the catalyst for that change can see a person become "eaten alive."
"It requires a lot of reckoning," she said.
"Unless you're ready to do that work, then the person who's put in that position ends up suffering more than the changes they are able to make.
"It's [going to take] much more than one person coming in to trigger all of that change. It doesn't really work. They just get eaten alive or make the choice to protect themselves and [in the latter case], I'm like, power to you, sis!"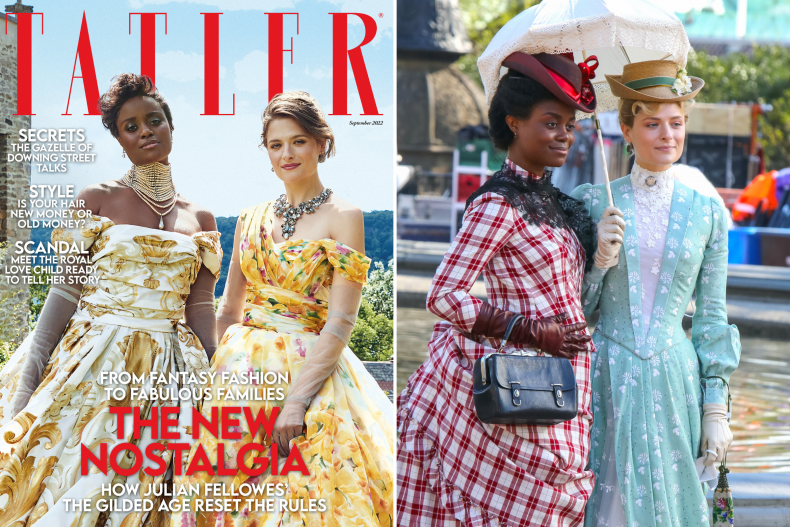 During the interview with Winfrey in 2021, both Meghan and Harry mentioned the role that race played in their relationship with the British media.
When asked by the show host if being the first bi-racial person to marry into the royal family made her feel any concern about fitting in, the duchess responded:
"I thought about it because they made me think about it."
When discussing the negative aspects of their experiences as working royals with the media, particularly after the publication of an article by the Daily Mail titled "Harry's girl is (almost) straight outta Compton," which was felt to be racially insensitive, the prince told Winfrey: "What was different for me was the race element, because now it wasn't just about her, but it is about what she represents. And therefore it wasn't just affecting my wife. It was affecting so many other people as well. And that was the trigger for me to really engage in those conversations with Palace..."
The couple also went on to reveal that an unnamed member of the royal family had made racially insensitive comments about the skin color of their potential future children.
This sparked a wave of speculation as to who this could be attributed to on social media, and in response to a question asked by a journalist in the days after the interview's broadcast, Prince William announced: "We are very much not a racist family."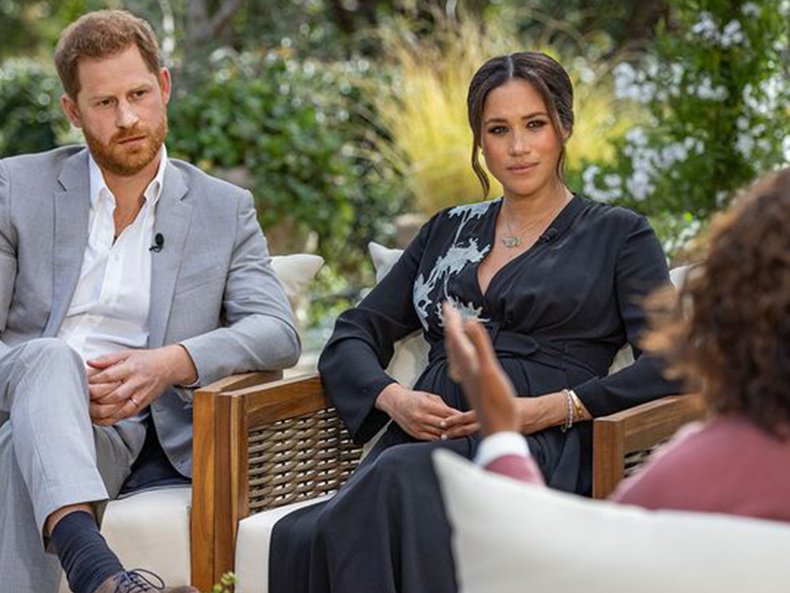 Harry and Meghan announced their departure from their roles as working royals in January 2020 following discussions with the queen. They moved to California with their son Archie where they then had their daughter Lilibet who is named after her great-grandmother the queen.
The Sussexes took their two children to Britain with them for the jubilee celebrations in June where they were able to introduce Lilibet to her namesake relation for the first time.
Newsweek approached representatives for Benton, Prince Harry and Meghan Markle for comment.
The September issue of Tatler is on newsstands and available for digital download now.
If you have thoughts of suicide, confidential help is available for free at the National Suicide Prevention Lifeline. Call 1-800-273-8255. The line is available 24 hours every day.