Meghan Markle's Half-Sister May Join the Cast of 'Celebrity Big Brother'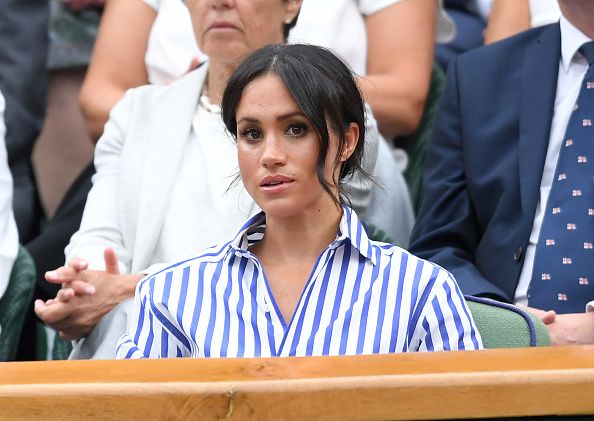 Meghan Markle's half-sister will join the cast of Britain's Celebrity Big Brother, according to a report on Page Six.
The newest season of Britain's Celebrity Big Brother, which airs on Channel 5, is entitled "The Eye of the Storm" and will gather a group of celebrities who are enmeshed in their own media controversies, including Markle, 53, the estranged half-sister of the Duchess of Sussex.
Before her half-sister married Prince Harry in a lavish ceremony covered by the world's media this May, Samantha Markle had appeared on several talk shows to talk about her strained relationship with the former star of Suits. She is also reportedly writing a memoir entitled The Diary of Princess Pushy's Sister.
Thomas Markle, Meghan's estranged father, has also publicly complained that his daughter refuses to speak with him. Reports have suggested that she does not want to rekindle their relationship, for fear that he will leak details to Britain's voracious tabloid press.
The celebrity magazine Us Weekly cited a source close to the Duchess on Friday describing the relationship with her family. "Meghan is so upset over Thomas. She's upset for a couple of reasons. She doesn't even know how to communicate with her dad without knowing he won't exploit her," the anonymous source told the magazine. "She lives in fear that he'll leak their communication. If he's spoken this much already, why wouldn't he leak their conversation?"
"She would like to speak to him, but there is no trust there anymore," the source continued. "And it doesn't seem like it could ever be rebuilt. The damage is done."
Other celebrities also rumored for this season of Big Brother include Bad Girls Club star, Mehgan James, who is romantically involved with Rob Kardashian, The Only Way is Essex star Dan Osborne, and British model Chloe Ayling who was kidnapped in August 2017. Channel 5 has not confirmed either casting or a premiere date.