Meghan Markle has made secret calls to an animal charity fighting through the coronavirus pandemic to keep homeless people with their dogs.
The Duchess of Sussex is patron of Mayhew, which has running costs of $7,400 a day but has seen its income devastated.
The charity gets all its money from donations and relies heavily on public fundraising events which have been cancelled due to social distancing rules.
They have launched an urgent appeal for funds to buy food as well as flea and worming treatments for their animals.
Some are still being looked after in their shelter in North West London, but the charity is also unusual in that it helps homeless and other vulnerable people keep pets in the community.
A source in the Sussex camp told Newsweek: "The Duchess is in touch and working with Mayhew at this time.
"One thing many people may not realize is the range of work Mayhew does. It is not your classic animal charity. They are supporting so many other people in the community too."
The Mayhew's work is partly designed to aid the mental health of homeless and other vulnerable people who rely on their pets emotionally.
Helping keep the animals well fed and healthy involves face-to-face contact with clients at high risk from coronavirus.
This hands-on approach has had to be scaled back since the lockdown came into effect in Britain.
However, they have been continuing some face-to-face meetings with their clients in emergencies.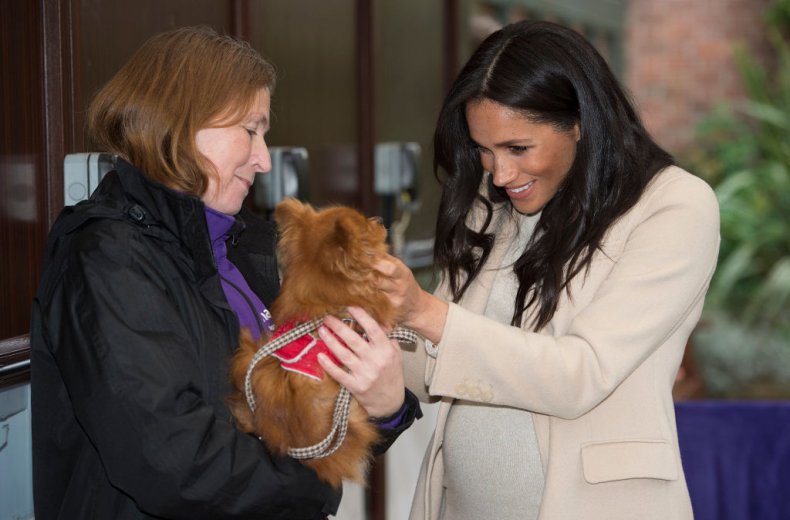 Sarah Hastelow, PR and media officer for the charity, told Newsweek: "It costs approximately £6,000 [$7,400] a day to just keep Mayhew running.
"We receive no government support or anything so we rely completely on public donations, which are for the most part gathered from fundraising events.
"It's been a steady decline of operations and funds. We are trying to be as adaptive and reactive as possible."
The charity's website makes the stakes clear with an "urgent care package appeal" message on its homepage.
It says: "We desperately need extra funds to buy supplies of food, litter, flea and worm treatment as our suppliers are running low."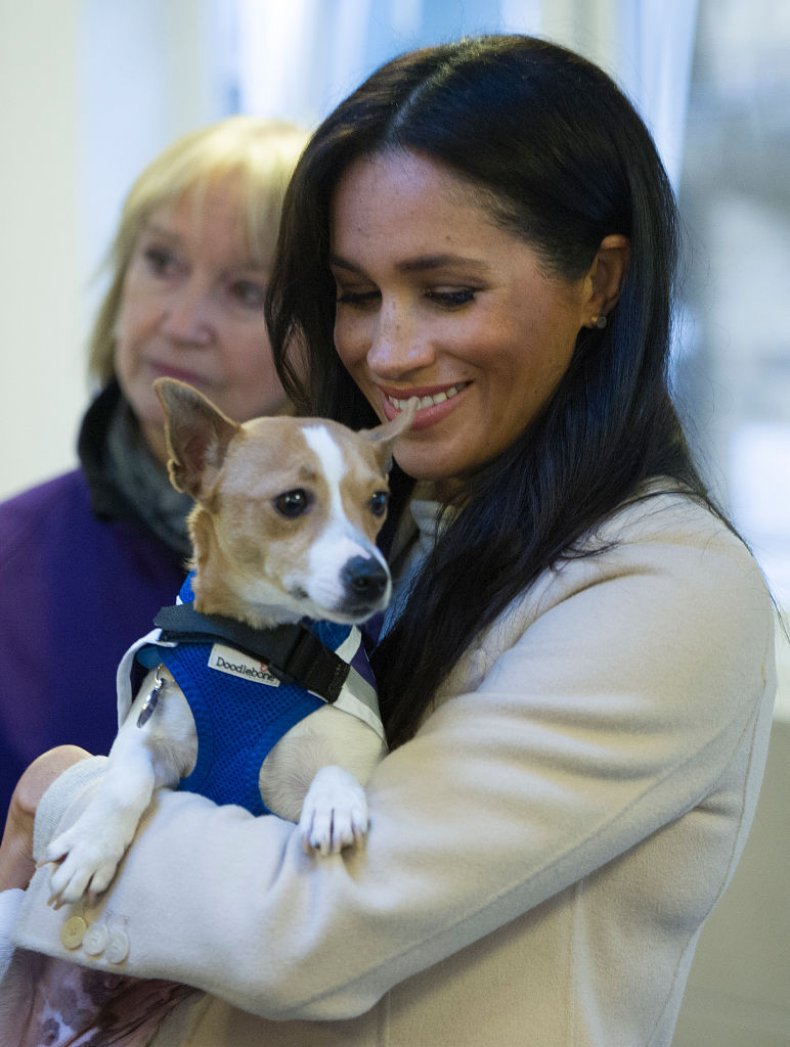 As lockdown restrictions ease in Britain, the charity is beginning to resume adoptions with strict social distancing rules.
They are only placing rescued animals with owners within walking distance and are interviewing over video calls.
They have also found some limited ways to keep fundraising going with supporters doing marathons around their gardens and through a weekly quiz night.
As patron Meghan has helped the charity before, visiting in January 2019, when she met dogs including a German Shepherd call Khan.
Staff will be hoping a new wave of support from the duchess could lift their financial burden as they enter the uncertain autumn and winter months.
Hastelow said: "The duchess has been in touch, I can't say much more than that. She originally got involved with us back in 2018 because she's been such a champion of animals and animal welfare.
"It's always been a passion of hers. When she was looking at patronages she got in touch. She really liked the fact we are a bit different and work with the vulnerable pet owners.
"Other charities don't have that side so that's what really drew her to us. It means absolutely everything to people to be able to keep their animals.
"A pet is often someone's only companion, their only source of comfort. To have their pet taken away at a time when everything else has been taken away as well would be the final straw for them. It would be devastating for them."