Meghan Markle Says No to Selfies as She Eases Into Royal Princess Life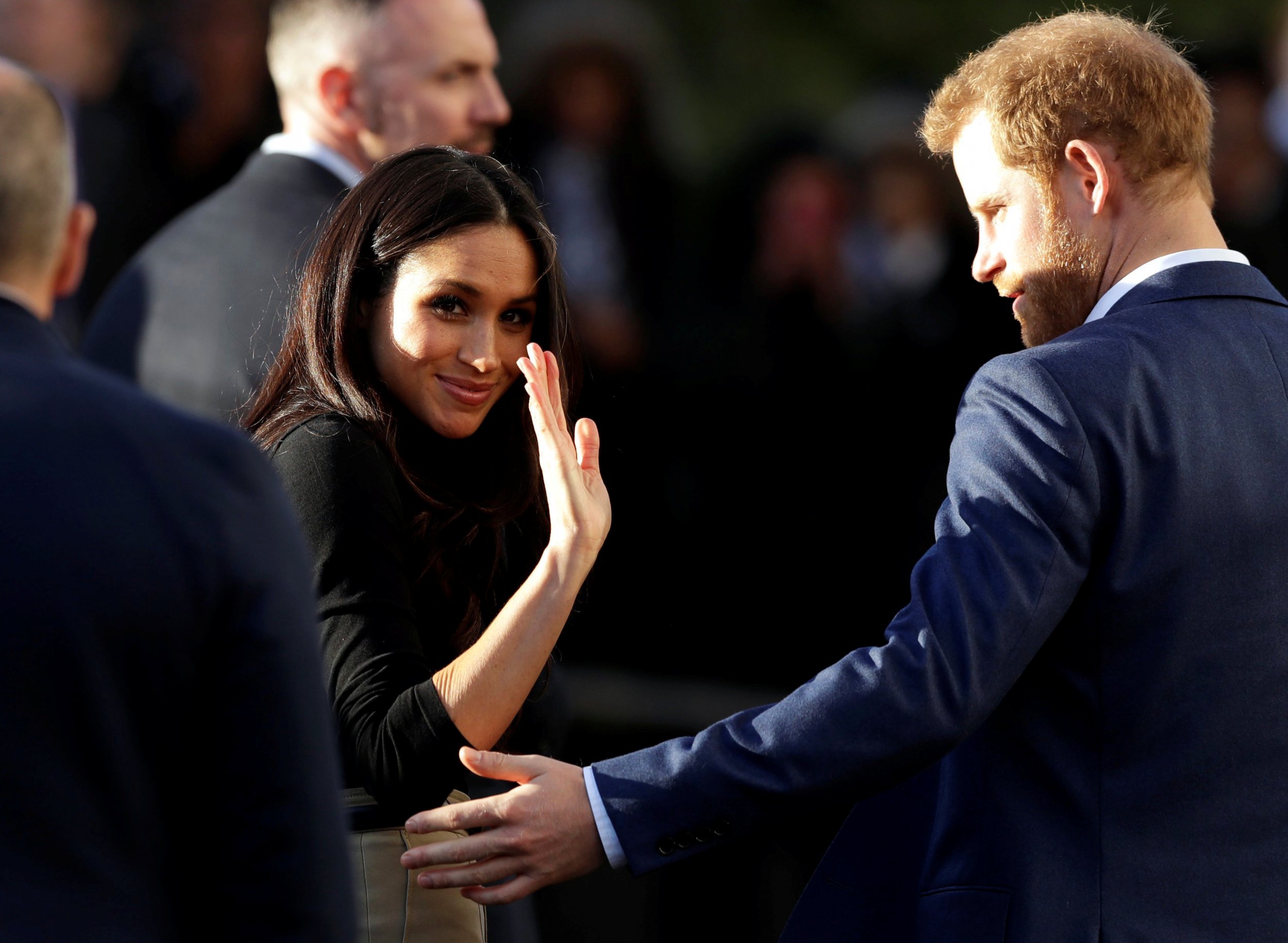 Prince Harry hates selfies, and Meghan Markle is now saying no to them, too.
The newly engaged couple stepped out for their first royal outing together Friday, but Brits ready to snap selfies with the new princess were rebuffed.
Markle told one couple, "We're not allowed to do selfies," according to the Daily Mirror.
Prince Harry, 33, once told a group of his young admirers in 2015 that "selfies are bad."
Harry, who was visiting The Australian War Memorial, in Canberra, Australia, at the time, stopped to pose for photos, shake hands and fulfill his royal duties.
When asked for a selfie, Harry responded, "No, I hate selfies."
"Seriously, you need to get out of it," he said to a fan. "I know you're young, but selfies are bad. Just take normal photographs."
Markle, 36, appears to be following in Harry's lead and Buckingham Palace's ban on selfies. No selfies is apparently one of several royal rules along with no autographs.
Markle and Harry shook hands and posed for photos during their visit to Terrence Higgins Trust in Nottingham in honor of World AIDS Day on Friday. The Terrence Higgins Trust is one of the charities in the Royal Foundation of The Duke and Duchess of Cambridge and Prince Harry.
Kensington Palace announced the couple's engagement on Monday. The couple is set to marry in the spring of 2018. They started dating in 2016, when a friend of the pair introduced them to one another in London.
The couple spoke about their engagement in an interview with the BBC, describing it as a "cozy night" during which they were roasting a chicken, when Harry got down on one knee.
"It was so sweet and natural and very romantic," Markle said. "As a matter of fact, I could barely let you finish proposing. I said, 'Can I say yes now?'"
Harry said he fell in love with Markle "incredibly quickly."
"This beautiful woman literally tripped and fell into my life," he told BBC. "I fell into her life."
Prince William and Kate Middleton congratulated the couple, saying, "We are very excited for Harry and Meghan. It has been wonderful getting to know Meghan and to see how happy she and Harry are together."
William and Kate married in 2011 and spent more than $26 million on their wedding. London's Met Police is already prepping for Harry's spring wedding.