Meghan Markle has officially became part of the British royal family—not just in real life after tying the knot to Prince Harry on Saturday, but also online.
The Duchess of Sussex page went live on Sunday on royal.uk, the Royal Family's official website, which identifies its members by their official titles.
One quote on Markle's page stands above the rest in describing who Her Royal Highness is and what she cares about. "I am proud to be a woman and a feminist," it reads.
Markle made the pronouncement at the beginning of her 2015 speech at the U.N. celebration of International Women's Day in New York, when she announced her role as U.N. women's advocate for women's political participation and leadership—one of the charitable commitments she has given up as members of the Royal Family practice advocacy through their own charities and patronages.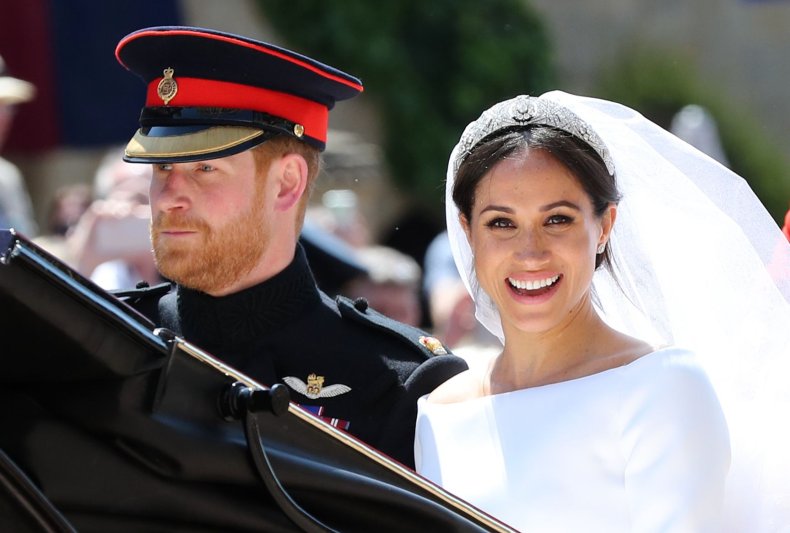 During the speech, she called for increasing female participation in decision-making roles. "Women need a seat at the table, they need an invitation to be seated there, and in some cases, where this is not available, they need to create their own table," she said, concluding: "It isn't enought to imply talk about equality, one must believe in it. And it's not enough to simply believe in it, one must work at it."
With those words in mind, the Duchess's new page highlights "her lifelong commitment to causes such as social justice and women's empowerment," including her charitable work as a volunteer for a soup kitchen, as counselor for the charity One Young World, and as Global Ambassador for World Vision.
In the latter role she traveled to Rwanda on a clear water campaign in 2016 and to India in 2017 to witness the work of the Myna Mahila Foundation, which works to empower women in Mumbai's urban slums providing access to menstrual hygiene products and was chosen as one of the seven charities to which the couple encouraged donations in place of a wedding gift.
The Duchess is "a true humanitarian," said Lara Dewar, Head of Global Communications for World Vision, who traveled with Markle to India.
"I personally witnessed Meghan's passion to improve the lives of children and, know her heart to advocate for the rights of girls—to hear and amplify their important voices," she said in a press statement. "She will undoubtedly bring vast energy to her charity work as a member of the Royal Family."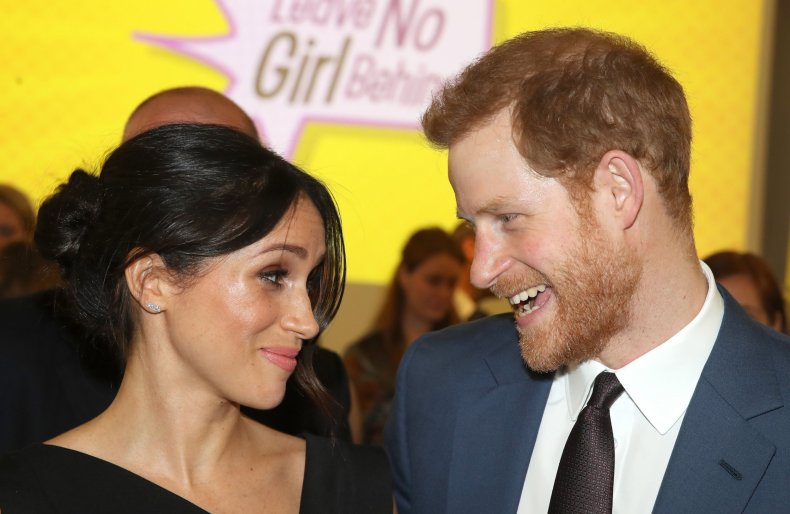 Markle and Prince Harry discussed how they bonded over their shared commitment to positive change in the world when they first began dating. "That's what got date two in the books probably," Markle said with a laugh in an interview with the BBC after they announced their engagement.
Markle's roles now formally include patronage of The Royal Foundation Forum, where she has already addressed her passion for issues related to the empowerment of women and girls at a panel in February.
She is also expected to have an increased involvement in affairs related to the Commonwealth, which she represented in her wedding dress by having the national flowers of the 53 member countries—plus the poppy from her native California and the wintersweet that grows outside her new home of Kensington Palace—embroided in the wedding veil.