Pictures: Pregnant Meghan Markle Shows Off Burgeoning Baby Bump in New White Dress Photos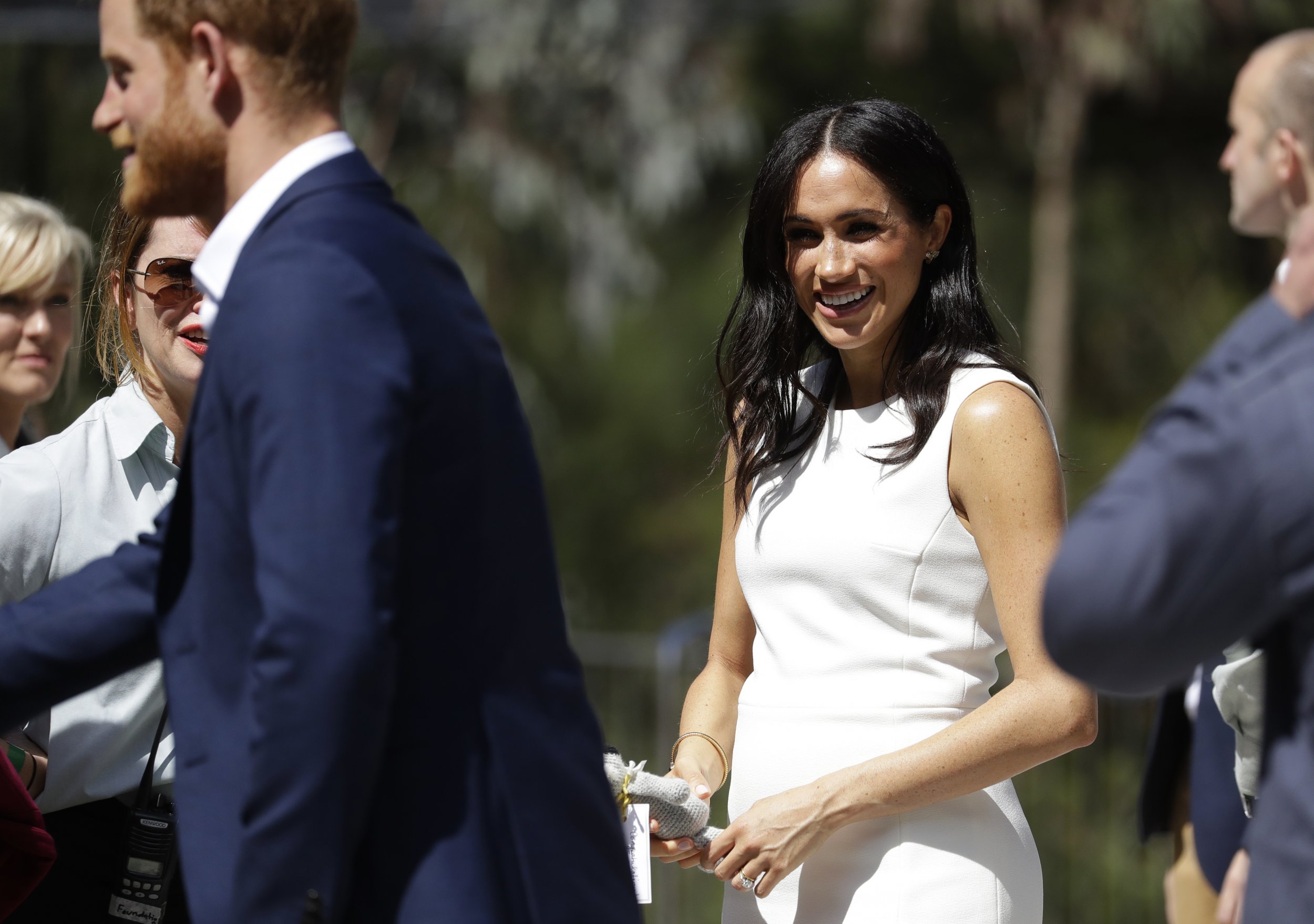 Meghan Markle and Prince Harry announced Monday they're expecting their first child. The couple, who were married five months ago in a ceremony at Windsor Castle, confirmed the pregnancy rumors as they began their tour through Australia. Rumors that Markle was with child began when Markle wore a long coat to Princess Eugenie's wedding on Friday, and didn't take it off at any time in the public eye.
Prince Harry greeted the Australian crowd by sharing it is Markle's first time visiting the country. He then added the breaking news, Glamour reported. "We also, genuinely, couldn't think of a better place to announce, uh, the upcoming baby, be it a boy or girl, so thank you very much."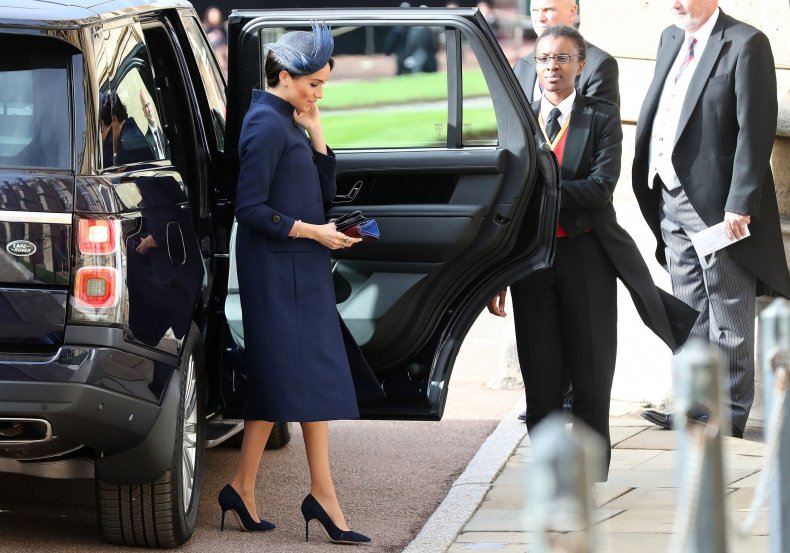 Kensington Palace also addressed the news directly. "Their Royal Highnesses The Duke and Duchess of Sussex are very pleased to announce that The Duchess of Sussex is expecting a baby in the Spring of 2019," the Palace tweeted Monday. "Their Royal Highnesses have appreciated all of the support they have received from people around the world since their wedding in May and are delighted to be able to share this happy news with the public."
The new baby will be seventh in line for the throne and join cousins
It's unclear how far along Markle is in her pregnancy, but her bump, when she debuted Monday, is barely visible in her white dress. With the dress, Markle wore a pair of butterfly earrings which belonged to Princess Diana, Harry's mother, People reported. Here are some photos of the mom-to-be and her bump on the day of the announcement.