Meghan Markle's Sister Speaks Out Over 'Nasty Troll' Reviews of Memoir
Meghan Markle's sister has hit back at one-star reviews of her biography posted before its release—calling them "nasty troll remarks."
Samantha Markle's memoir The Diary of Princess Pushy's Sister Part 1 was targeted by reviewers after news of its imminent publication first broke.
One claimed they "regret purchasing" while another said: "It's laughable how such an innocent, amazing, wonderful humanitarian has gotten under your lizard skins."
However, not a single word of the book had yet entered the public domain and the author says Barnes & Noble are now deleting fake reviews daily.
The diary was originally due out this Sunday but is now being released on February 1, according to the bookseller's website.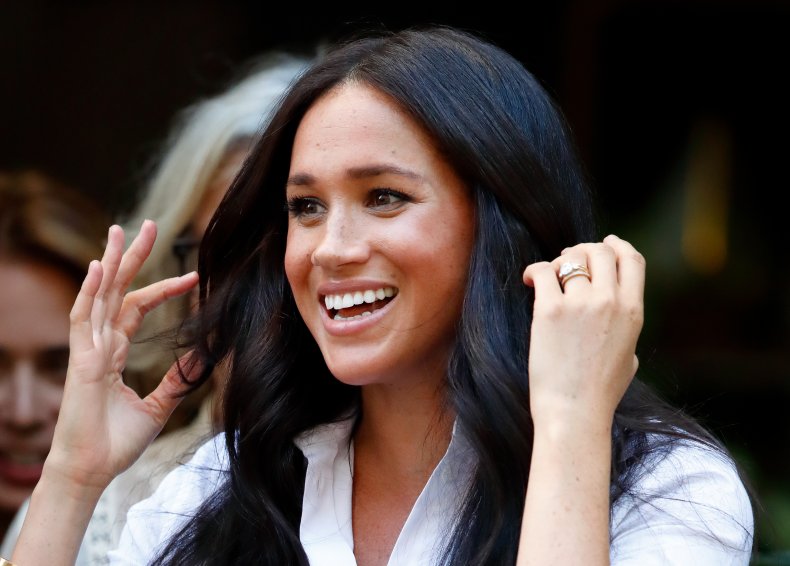 Samantha Markle told Newsweek: "Barnes & Noble will be scrubbing nasty troll remarks a couple of times a day because they know that they are not credible and the book is not out yet.
"The book is insightful and relatable and with so much going on in the world today I think there is something in the book for everyone who seeks truth and a sense of humanity.
"Everything the public thought was going on behind the scenes, was a social construct taken from fragments of gossip."
Meghan and Samantha have the same father but different mothers.
The memoir comes after a series of royal books were published over the summer charting Meghan and Prince Harry's story.
Finding Freedom described clashes over race and class with members of the royal family and palace staff, even suggesting Harry saw brother Prince William as a "snob."
Battle of Brothers, by historian Robert Lacey, focussed on the rift between Harry and William and traced it back further than Meghan's arrival.
He argued the younger royal felt the heir to the throne dodged the blame for an incident in which Harry had gone to a fancy dress party in Nazi uniform.
Both books triggered a lively debate, suggesting Meghan's sister is likely to see more commentary once her biography enters the public domain.
Samantha Markle told Newsweek: "Social media empowers people who hide behind avatars to puff their chest and get an adrenaline rush and even attack books like mine before they come out.
"How could they possibly know what's in my book if they haven't read it? Because of a title? We all know you can't judge a book by its title or cover. Most reasonable and intelligent people, across generations, will find value in my book.
"But it doesn't matter what I think, reading is a subjective experience. I would encourage anyone to read it before judging it."
The book is currently listed for sale through Barnes & Noble and Samantha Markle said she is also working with a traditional publisher.